Google IO schedule shows where Android and Google VR are headed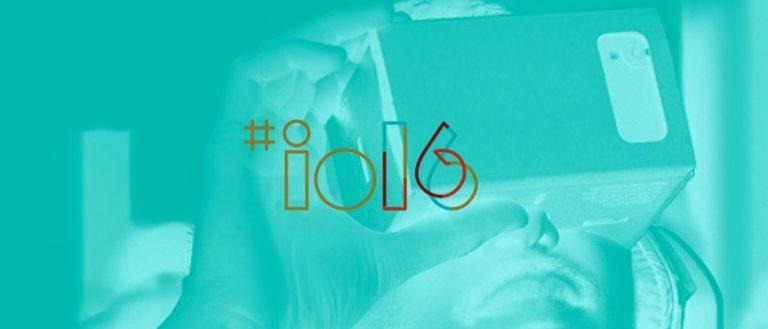 Chrome is here, too, of course, but we're jumping in on the Android bit with Google I/O 2016's scheduler this afternoon first. A selection of sessions have been revealed for the developer conference over the course of three days, the majority of which are consequential mostly for the developers themselves. However, we've already found a few tidbits you'll be interested in, including a cryptic message/description in the section called "Google's Vision for VR."
Google's Vision for VR will be a Live Streamed session – meaning you'll be able to watch at home as it happens. It'll be taking place May 19, 9:00 AM- 10:00 AM (Pacific Time) and it'll include the following: "Google's vision for VR: what we have built, what we have learned, and where we are headed."
Hows that for very little information? Perhaps we'll learn a bit more before that session arrives as we begin the event series with Google's main keynote.*
Also on May 19th there's a session called "VR & Cinema.: This session is run by Jessica Brillhart, who is "principal filmmaker for virtual reality at Google."
"Filmmakers breaking into virtual reality face an entirely new set of challenges; creating for a new medium requires a new perspective. Join Google's Principal Filmmaker for VR, Jessica Brillhart, as she explores the emerging landscape and language of cinematic VR – providing some of her own insights from being a creator in this field while highlighting experiences produced by the world's most prolific VR content creators."
There's also a session called "Live coding: Make a virtual reality game." This session is described as follows:
"Let's make a virtual reality game! Join Shanee Nishry for a live coding session using the Unity Cardboard SDK to create a virtual reality game. By the end of the session we will have a small yet fun "defend the castle" game with a terrifyingly cute enemy army and a player controlled cannon to fend off the attack. We'll explore stereoscopic rendering, user controls using input and the Cardboard Reticle and even add 3D real-time binaural audio!" – Nistry's description suggests she's been "working on virtual reality experiences as part of the Google VR team.
Notably absent from any session is the word "Cardboard."
Is it finally time to just call it Google VR?
*The main keynote will also be live streamed, so you'll be able to catch it at home. It'll take place on the 18th of May starting at 10AM Pacific Time. Google describes the keynote as follows: "Join us to learn about product and platform innovation at Google, starting with a live kickoff from Google CEO Sundar Pichai."
You can follow along with SlashGear in our Google tag portal throughout the event series – we'll be there live and in person!
You can see your own full schedule and plan with Google's Google I/O 2016 Schedule, available this afternoon. Rack em up!