An impassioned defense of the 2016 Lexus GS F, a car misunderstood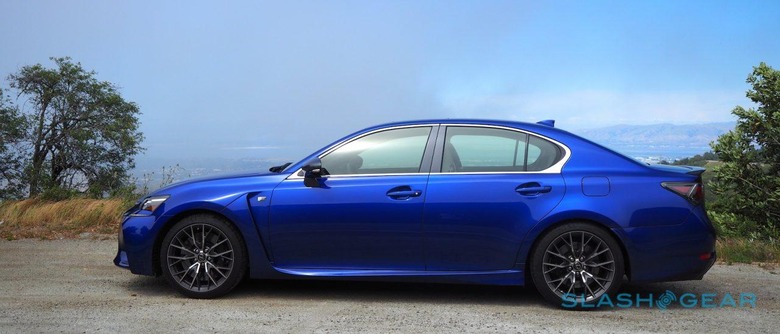 I cannot, rationally, say that you ought to buy the 2016 Lexus GS F, but I hope that a least one or two of you does. It has its share of hurdles, I know, like the love-it-or-hate-it design, not to mention the price. At $84,440 – rising, with the 17-speaker, 835W Mark Levinson audio system (which you really, really want), plus the fancy blue mica paint and a trunk mat, along with delivery, to $87,470 in total – this isn't just a lot to pay for a Lexus, it's a lot to pay for any luxury performance four-door.
Still, the GS F swims against the tide of fast sedans. Its naturally-aspirated V8 cocks a snook at the superchargers and turbochargers of its four-door rivals, a testament to Lexus' reluctance to embrace such technologies until acquiescing with the NX200t a couple of years back.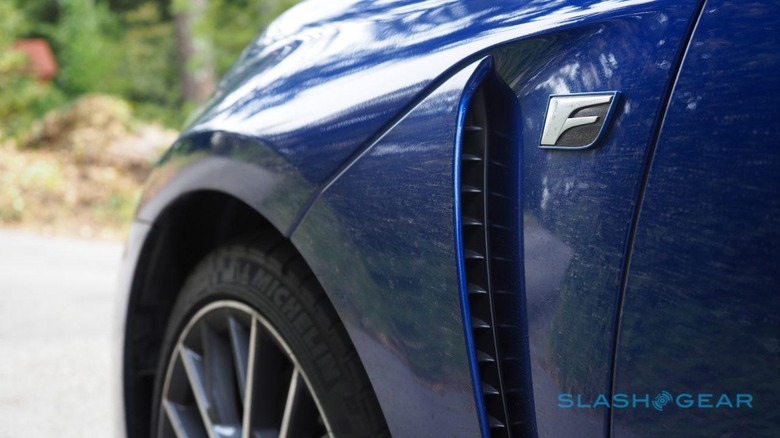 There's an obvious charm to non-turbo engines. In the GS F's case, that means a sudden, lag-free gush of power when you stomp on the gas and the eight-speed automatic drops a few gears and the car rushes forward. Altogether you get 467 horsepower and 385 lb-ft. of torque, for a quoted 4.5 second 0-60 mph time.
NOW READ: 2014 Lexus IS F Review
I have a soft spot for ridiculous Lexus sedans, and particularly the handiwork of the company's F Sport division. The Lexus IS F, for example, took what had until that point been a solidly-earnest but hardly stand-out entry-level sedan, and threw tire-shredding power at it.
Was it the most refined way to go from A to B? Certainly not, and nor did it represent the pinnacle of polished motoring, either inside or out. What it was, though, was somehow both distinctly un-Lexus and yet typically Lexus at the same time.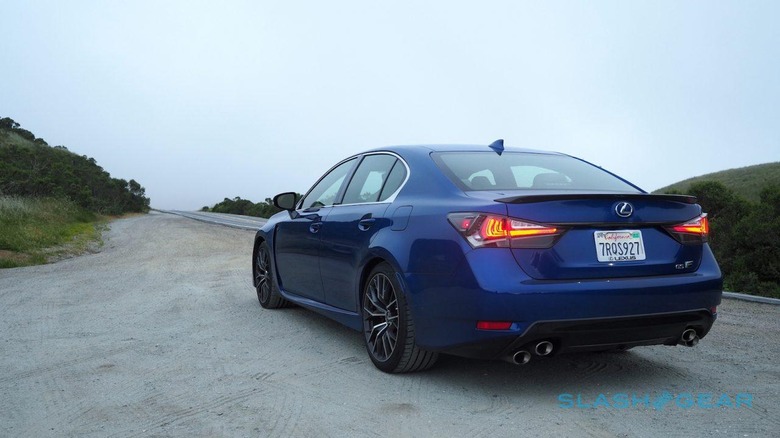 Lexus isn't known for its performance cars, though the company has tried to change that over the past handful of years with its F-SPORT division. Cars with the F packages have gradually increased in demand until sales now represent a noticeable percentage in the line-up, but for the most part it's suspension, handling, and aesthetic changes. Your nearest Lexus dealership still isn't the first place you'd head for blistering speed or power.
All the same, seeing an opportunity and committing to it 100-percent is very much Lexus' style. Toyota's decision to take on Mercedes and BMW with a luxury range back when Lexus was first born is a good example of that, as is its legitimately incredible LFA supercar, the perfect expression that, in woven carbon fiber, all those Japanese engineers could do more than just make economical hatchbacks and sanctimonious hybrids.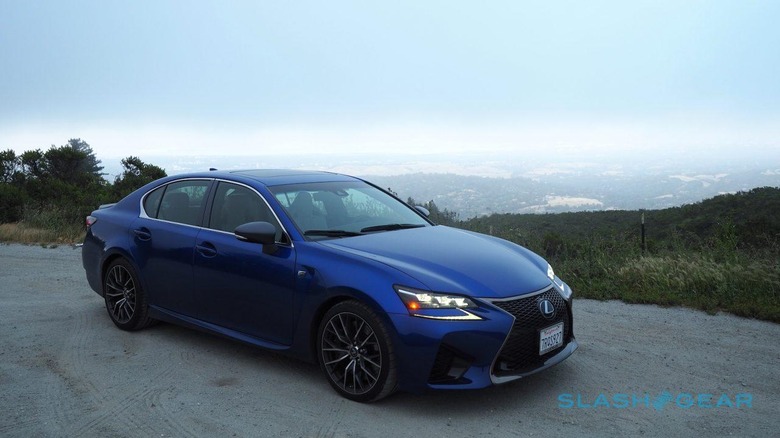 With the sad demise of the IS F, though, the GS F must take the performance sedan mantle from its smaller sibling. The obvious recipe would've been all-wheel drive, a big turbocharged engine, and an eye-catching body kit, but that's not what the canny engineers settled on.
As with other F-branded cars, Lexus offers four different drive modes, ranging from Eco through Normal, Sport S, and finally Sport S+, each having its way with the throttle and engine mapping, suspension and handling, steering feel, and more. I shunned Eco as entirely antithetical to the GS F's intentions; in Normal, you may as well be in a regular GS.
Sport S and Sport S+ are where it gets far more interesting, letting the engine do its full-throated thing, while the gearbox is more eager to shift down. Sport S+ is best saved for the roads where you can use it fully, mind; the GS F's urge to downshift can prove wearing if you're not actively making the most of those high revs.
The really clever engineering arrives with the Torque Vectoring Differential, or TVD. That gets its own dedicated button, with three settings to choose between: Normal, Slalom, or Track. You can mix and match between drive and TVD mode, depending on the type of road you're on.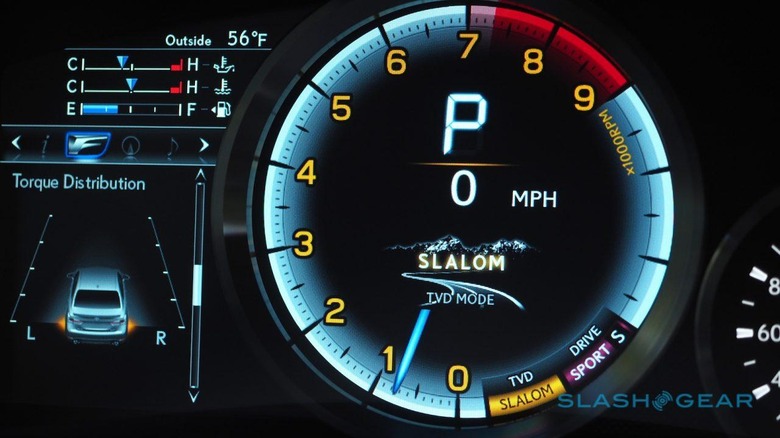 The result is handling prowess you'd not expect, either from a Lexus or from a high-power RWD car period. Torque vectoring isn't new, but most systems fudge it by braking the inside wheel during cornering. That, the purists will angrily point out, means you're really just wasting power.
In contrast, the GS F's system can actively direct torque between the rear wheels – there's a neat little graphic on one of the driver's displays that shows where the power is going – shifting it near-instantaneously from side to side according to grip, how heavy you are with the gas, whether you're braking or turning, or several other factors. In Slalom mode, the Lexus mimics a car with a shorter wheelbase, emphasizing tighter turns and allowing for some oversteer, while in Track it's all about high-speed handling.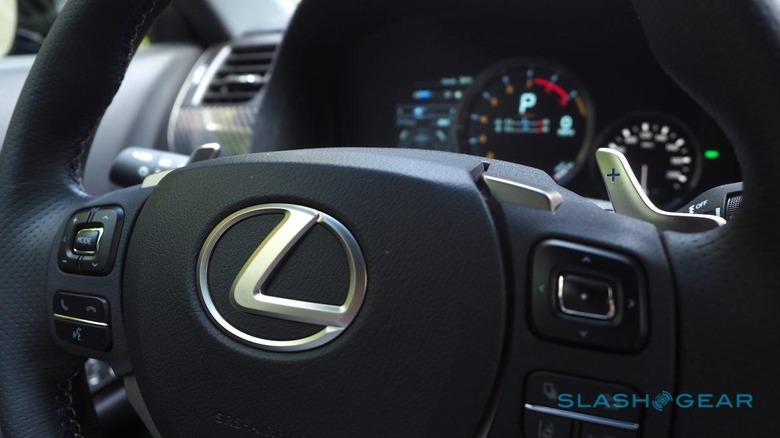 You notice the improvement. Slalom mode quickly became my favorite on the curving mountain roads where I live, because you don't need to be going at breakneck speed to see TVD's benefits. Instead, the GS F just pivots neatly, refusing to understeer as you might expect from what's still a large, heavy sedan.
While you're at the wheel you may as well check out the accommodations, which is basically the GS's regular cabin meeting a sprinkling of sporty trim. There are a lot of buttons – a massive, confusing, arguably-unnecessary number – all using that dense, slightly sparkly grey and silver plastic Lexus is so enamored of. Slabs of faux-carbon fiber and Alcantara cover swathes of the dash and the key touch points; the perforated leather sports seats are comfortable with plenty of lateral support.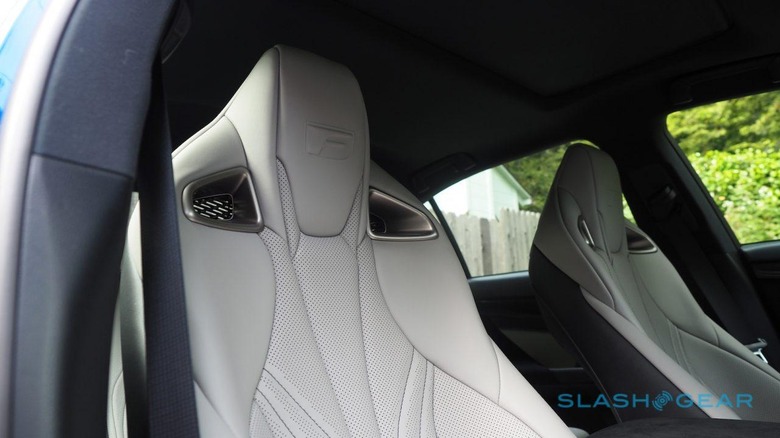 It's nice, but it's not outstanding. Were I spending this much on a car, I'd want to see more metal and less plastic. The gear-shifter leather feels thin and cheap, while the steering wheel paddles are plastic and feel it. Lexus' infotainment software is showing its age, lacks CarPlay or Android Auto, and even with a vast display to play on, it feels old and cumbersome; the joystick controller in the center console can be an exercise in frustration.
They're more than minor concerns, since there's no denying that the GS F faces some stern competition.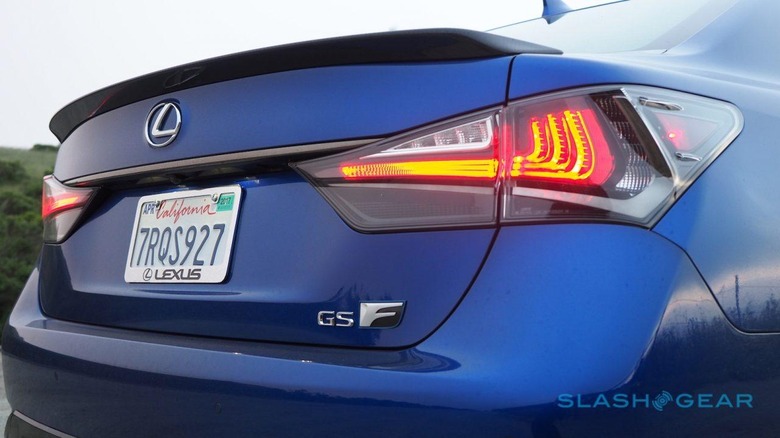 BMW's legendary M5 probably best represents the most obvious mainstream threat to the GS F. Bavaria's finest has had multiple generations to hone its "Ultimate Driving Machine" promise, and while rivals aren't in short supply, for some the original is always going to be the best, even as it has softened somewhat in its more recent generations.
King of the upstarts, meanwhile, is one of my guilty favorites, Cadillac's CTS-V. Packing the 6.2-liter supercharged V8 from the Corvette into a rear-wheel drive sedan with the sort of body kit Darth Vader would be proud of would, you'd think, result in smoking tires and a quick trip into the nearest ditch, but the 640 HP American muscle car does astonishingly well, both at quiet luxury when you require it, and at roaring, corner-chomping agility when the roads permit.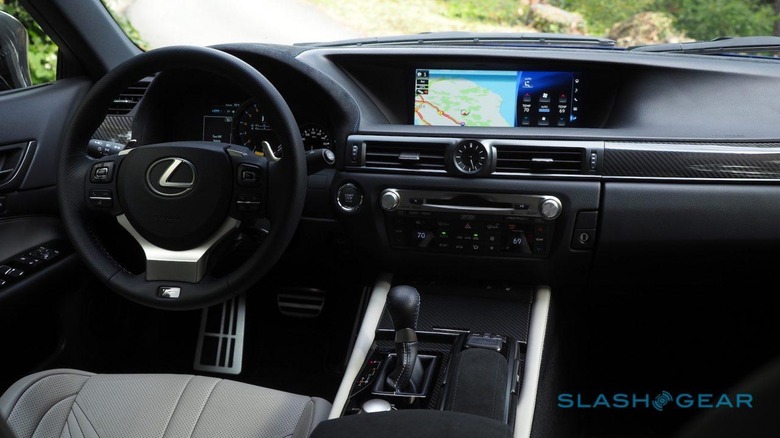 Faced with the sort of rational-irrationality you really need if you're going to buy a car of this ilk, the GS F doesn't really hold up to scrutiny. The BMW is more expensive, true, but comes with a degree of prestige Lexus still can't command; you can argue about the Caddy's cachet, but it's $500 cheaper than its Japanese rival's base price.
Honestly, though, I see the GS F as the automotive equivalent of a chef's taster menu. A sampling of what's to come in the altogether more understandable form of the LC 500. That, too, will use a version of the same V8, also expected to offer in the region of 467 horsepower.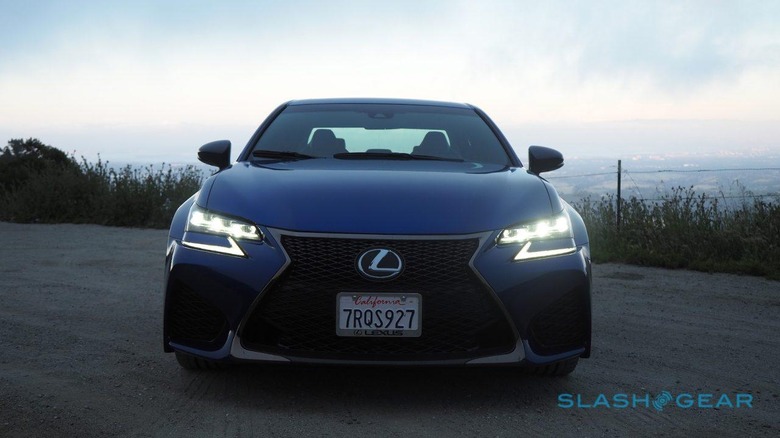 NOW READ: Super Sedan Showdown: GS F vs M5 vs S6 vs CTS-V
My colleague Benjamin Hunting concluded that, while the GS F has its charms, it would need to shed $10-15k from its sticker in order to truly make sense. I can't really argue with him there.
All the same, I've a real soft spot for the 2016 GS F, mainly because it proves there are still automakers out there opting not to take what so often seems the inescapable, de-facto route. Instead of the safe, predictable handling that AWD delivers, the massively clever TVD RWD setup gives you road-holding that isn't anodyne. Instead of the typical turbocharged engine, Lexus offers free-revving, sweet-throated natural aspiration.
You may not really want that in your $85k performance sedan, but I – and Lexus – suspect you might in your luxury grand tourer coupe.