Amazon smartphone tipped international with "Project Aria" codename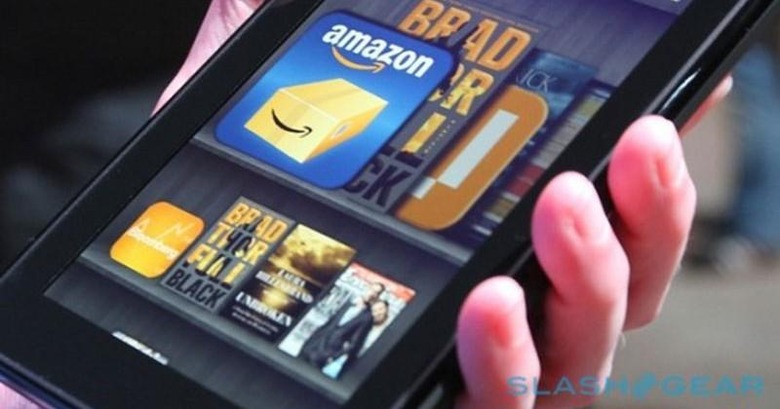 With a codename like "Project Aria", we wouldn't be surprised if Amazon was also trying to kick out the SEO of Motorola/Google's Project Ara while they're at it. This week it's been tipped that Amazon's long-rumored smartphone is part of talks between the company and potential OEM partners for overseas distribution. What we're also to understand today is that "multiple" United States-based cellular carriers are already onboard with the idea.
An Amazon smartphone, you say? The idea shouldn't seem too far-fetched given the success of Amazon's tablet range. For several years, Amazon has been selling more Kindle and Kindle Fire tablets than the years that preceded them. New models are released annually.
Now the company might be jumping in to the smartphone game with an operating system very, very similar to their FireOS for slates. This mobile OS would be another heavily-modified version of the AOSP (Android Open Source Project) build available to the public for free. That means no licensing fees to Google, and no extra cost to Amazon.
This build includes no Google services inherently, though hackers have been known to modify Amazon's build to bring about a more Google-ified iteration of the software to the hardware. According to The Information this week, there's chat of OEM talks occurring as early as last Spring – around a year ago.
It's also suggested by the same source that Amazon is discussing releases in China, Europe, and the United States, with Latin America slightly less likely, but still on the table. It's also tipped that this smartphone will be delivered at a rather low off-contract price, ready to compete directly with the iPhone both inside the USA and internationally.