Amazon Music Unlimited: What you need to know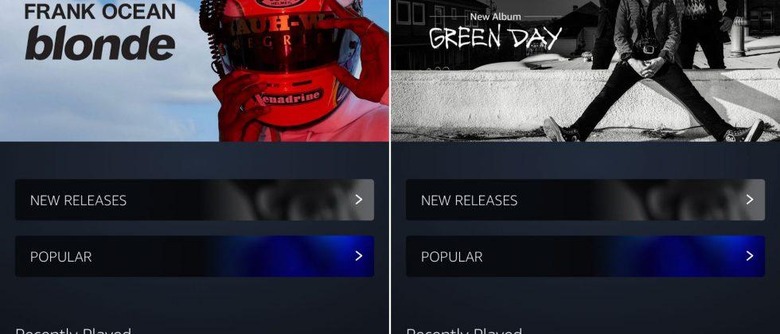 Look out Apple Music, Tidal, Spotify, and all the other streaming music services: Jeff Bezos is out to poach your subscriptions. Amazon Music Unlimited has broken cover today, another player in the heated on-demand streaming market that aims to differentiate itself by working particularly nicely with the company's own Alexa AI. Question is, does that do enough to differentiate from everything else on the market today?
Hang on, doesn't Amazon already have a streaming music service?
It does indeed. Amazon Prime Music has been offering streaming play for Prime subscribers since mid-2014, and indeed it will continue to be available alongside Amazon Music Unlimited.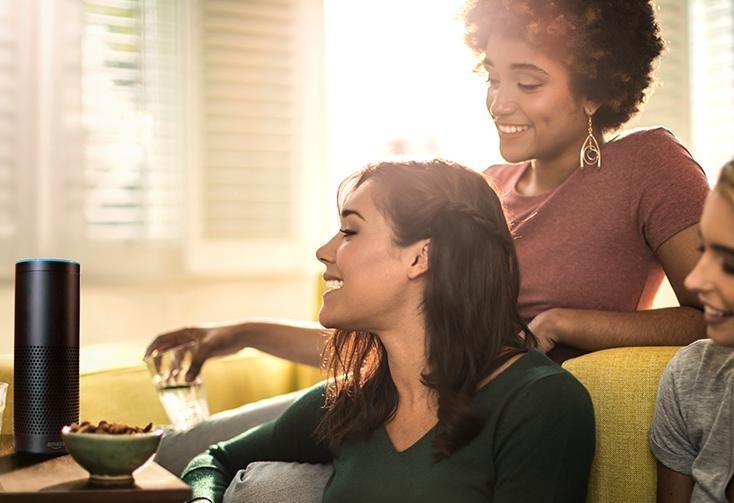 Prime Music is bundled in with your $99/year Prime fee, but the difference is in the size of the catalog. Both are ad-free and support on-demand play, but Prime Music has around two million tracks whereas Amazon Music Unlimited has "tens of millions" to choose from.
How much does Amazon Music Unlimited cost, then?
Amazon is matching rival streaming services at $9.99 per month, but there are better deals to be had if you're already a Prime Music customer. Then, you can get the new service for $7.99 a month, or alternatively pay upfront for twelve months at $79.
That works out to $6.58 per month, though don't forget that you'll also need to pay $99 for a year of Prime service too (which includes speedier shipping, Prime Video, and other add-ins).
What if I just want to listen on my Echo or new Echo Dot?
Good news: that's even cheaper again. Amazon has a special "Music Unlimited for Echo" subscription that's only $3.99 per month, but still gets full access to the catalog.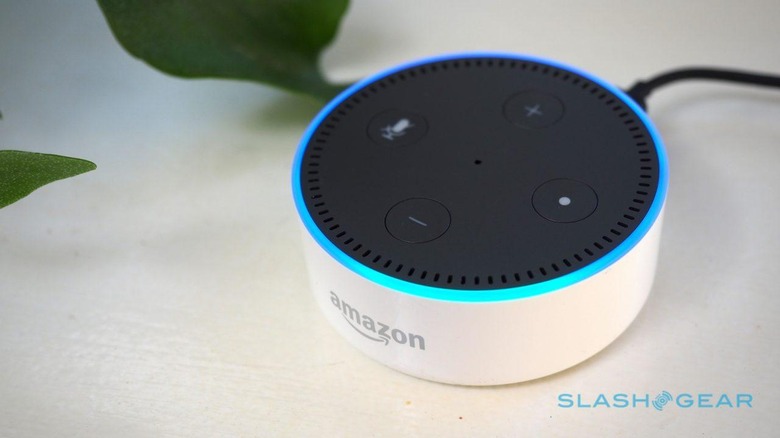 There are catches, of course. You can only use that subscription on a single Echo, Echo Dot, or Amazon Tap; if you want to expand that support to every other Echo/Tap device you own, you'll need to upgrade to the regular service.
Can I listen to Amazon Music Unlimited on my iPhone?
Yes, and your Android device too. Music Unlimited will work on iOS, Android, PC, Mac, and of course Amazon's own Fire devices. There's also a web client for playback in the browser, together with support for Sonos streaming.
Later in 2016, meanwhile, there'll be a "For Family" subscription. That will offer streaming for up to six family members – simultaneously – at a total price of $14.99/month or $149/year.
Why Amazon Music Unlimited not Spotify or Apple Music?
The streaming wars have been increasing in ferocity over the past year or two, and there are options from Apple, Google, Spotify, and others all wanting your ten bucks or so per month for access to a sizable catalog. Amazon hasn't really talked about exclusives for Music Unlimited yet, which can be a (temporary) drive to one platform or another, but the company has offered exclusive recordings on Prime Music before.
Really, though, it's content discovery and ease of control that Amazon is pushing here.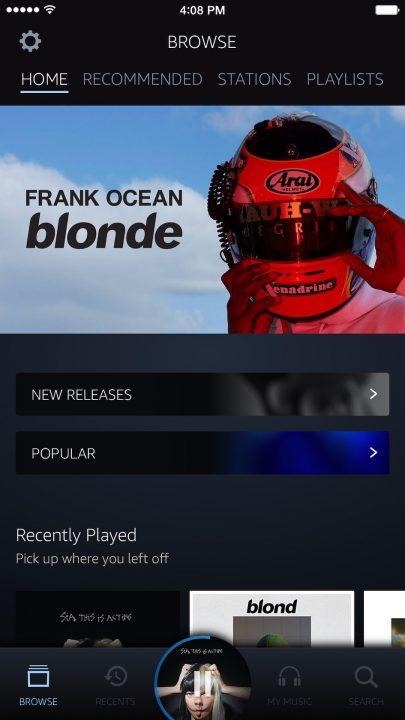 One half of that is the new Amazon Music app, which has been redesigned to put fresh releases first and foremost, together with a "Recommended" section with personalized suggestions. Lyrics for songs are also provided, if you're in the karaoke mood.
The other is how Alexa can play Music Unlimited DJ. You can ask for an artist, album, or individual track, and have a playlist automatically generated, but if you can't remember the details you can tell the AI assistant a few lyrics and it will hunt down the song they came from.
Voice-controlled searches by year, genre, mood, and scenes like "dinner party" are also supported, in addition to a "Song of the Day" which includes not only a track but a short intro and outro adding facts about the music and suggestions as to what to listen to next. Similarly, a new "Side-by-Side" feature – again, accessed by voice – will have artist commentary on their music for select tracks and bands, currently including The Chainsmokers, Jason Aldean, Lindsey Stirling, Norah Jones, OneRepublic, and Kongos.
I'm convinced, when can I get it?
NOW READ: Echo Dot Review
Amazon Music Unlimited is available in the US from today, and there's a 30 day trial – which you can also activate by asking Alexa on your Echo – to give you a taste. The retailer says that it'll also launch in the UK, Germany, and Austria later this year.