Amazon Kindle Tablet Further Cloud Clues Emerge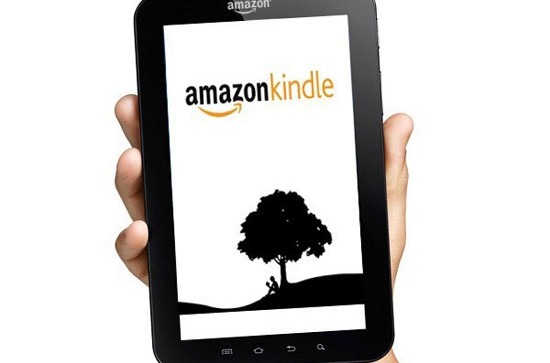 We may receive a commission on purchases made from links.
Amazon's Kindle tablet may be the most cloud-centric slate we've seen to-date, reports indicate, ironically making it perhaps the purest implementation of Google's cloud ambitions, despite the search giant reputedly having zero involvement in its development. In addition to delivering streamed music and video from Amazon's Cloud Player and Prime Video services, the Kindle tablet could also put all documents – both ebooks purchased from the retailer's virtual store, as with the existing Kindle ereaders, and user's own personal files – into the cloud.
Over the weekend, currently unused code in Amazon's "manage your Kindle" page was spotted by The Digital Reader, making reference of "Pdocs_Archival_Support" that implies Cloud Drive access from the tablet itself. "Pdocs" is an abbreviation of "personal documents" it's suggested; meanwhile, there are also code references to "Prime ebooks" that lend weight to rumors of an ebook subscription service.
Amazon is already expected to offer Kindle tablet buyers an inclusive subscription to Prime, that would give them access to streamed music and video. Cloud Drive access would be a natural evolution; currently new users are offered 5GB of complimentary storage, but while you can upload and access content from your PC or Mac, currently there's no way to grab files saved there from a Kindle.
Of course, eschewing local storage in favor of cloud-based content would also allow Amazon to further minimize component pricing for the tablet. With an estimated purchase price of $250 when it launches – and Amazon tipped to be selling the Kindle tablet at a loss anyway – anything that would shave off hardware costs would reduce the amount of content users would need to buy before the retailer was back in profit.
What Amazon would need to ensure was that users had sufficient connectivity to actually access their content while on the move. As early adopters of Google's Chrome OS discovered, like the Samsung Series 5 Chromebook we reviewed last week, without internet access a cloud-based system is severely hamstrung. Currently Amazon bundles free 3G access as part of the purchase price of its Kindle 3G ereader; whether it can negotiate similar deals for the Kindle tablet – and its broader use of cloud-based data – could prove a significant differentiator against the rest of the tablet market.
Amazon is tipped to be announcing the Kindle tablet on Wednesday, September 28. For more, check out our rumor-roundup.