Amazon's Kindle event today brought not one but four new models, along with some quiet rebranding and even a new browser. Heady stuff, then, and plenty to get your head around, especially if all you want to do is some casual reading. We've pulled together all of this morning's Amazon news to get you up to speed, so click on for the the ereader goodness.
Kindle Fire
The Kindle Fire is Amazon's big news, the 7-inch Android-based tablet we've been waiting to see take on the iPad. Amazon may have used Google's platform – and the smartphone version, Gingerbread, at that – but it's been heavily reskinned to suit the retailer's purposes. Behind the 1024 x 800 IPS LCD touchscreen is a dual-core Texas Instruments OMAP processor and WiFi, though by leaving out 3G, any cameras and Google's Android Market certification Amazon has managed to keep the price down to $199.99.
You can check out all the hardware and software details of the Kindle Fire here, and our eyes-on first impressions here.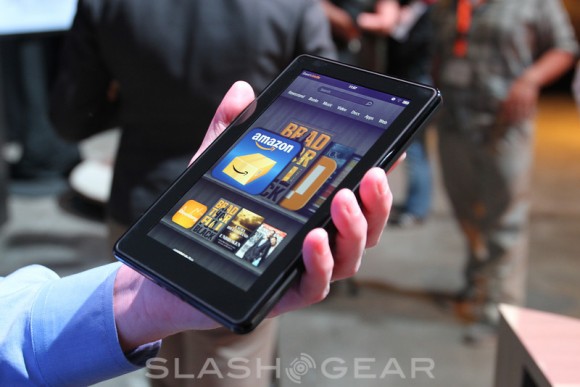 Kindle fire eyes-on video:
[vms fd12577bc2619bc63569]
[vms c3a68b399058c34aecf2]
Kindle Touch/Touch 3G
The Kindle Touch and Touch 3G are the new mainstays of Amazon's ereader line-up, dropping the third-gen model's QWERTY keyboard in favor of an infrared touchscreen. With no physical buttons for page navigation, tapping the display itself moves through your ebook – Amazon has prioritized the page-forward control, with the majority of the touchscreen serving that purpose, while a smaller strip on the left handles page-back. Pricing is $99 and $149 for the WiFi and WiFi+3G models respectively, if you don't mind adverts on the homescreen, or $109 and $189 if you do.
You can check out all the details on the Touch/Touch 3G here, and our hands-on report here.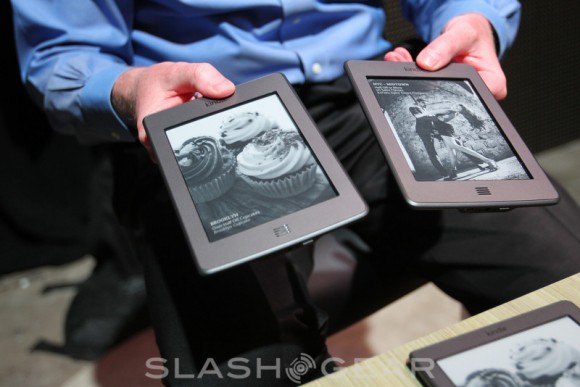 Kindle
Amazon's entry-level Kindle doesn't have a touchscreen or a keyboard, but it does have a low price: just $79 for the Special Offers supported model ($109 without). Text entry is via the D-pad, moving around the on-screen 'board, while edge buttons work to navigate through the ebook. WiFi is the only connectivity option.
You can find all the details here, and our hands-on here.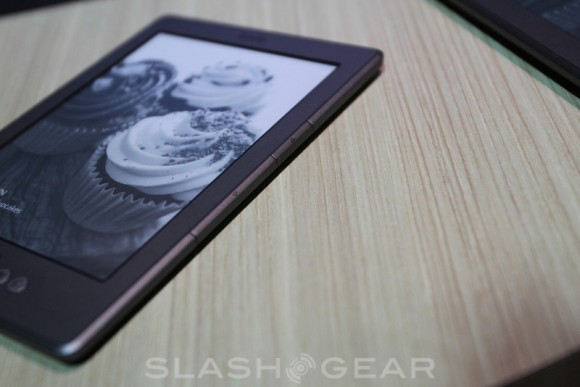 Kindle Keyboard
The third-gen Kindle hasn't been put out to pasture: instead it's had a change of name and a new focus. Those unwilling to deal with on-screen 'boards can keep the physical QWERTY in the renamed Kindle Keyboard, priced at $99 for the WiFi-only or $139 for the 3G model. That's with Special Offers discounts, mind; without you're looking at $139 and $189 respectively.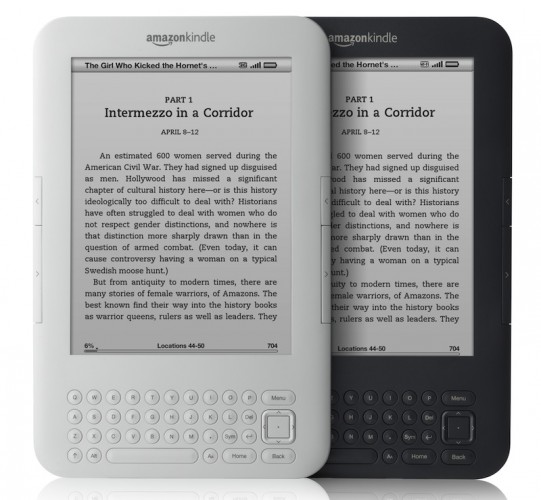 Amazon Silk
Silk isn't a hardware product, but in fact Amazon's new browser. Designed for the Kindle Fire, it uses a combination of client- and server-side processing, caching and compressing to make browsing on the tablet faster. By shrinking images to suit the Kindle Fire's display, as well as preloading common files from popular sites and predicting what pages people are likely to click on next, Amazon reckons Silk can considerably speed up your browsing experience.