$99 Kindle Touch plus Kindle Touch 3G official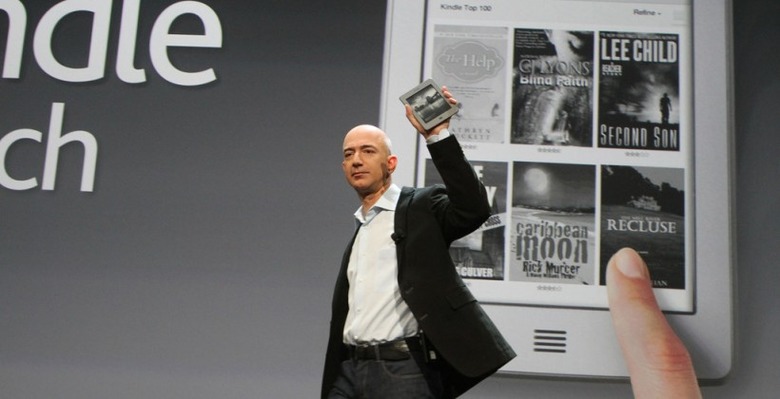 We may receive a commission on purchases made from links.
Amazon has launched the Kindle Touch, a touchscreen-based ereader that uses an infra-red finger-tracking system for navigation. Smaller than the existing Kindle, the Kindle Touch uses a new control UI, with the bulk of the right hand side of the display used to move forward through the book, and a strip on the left to move back. Meanwhile, there's a 3G version too, the Kindle Touch 3G.
Both have a new "X-Ray" feature which is used to store sections of titles you've read in the ereader's cache, and allow you to return to them later on. As you can see from the photos, the sub-6oz Touch is considerably more compact than the model it replaces, helped by the removal of the dedicated keyboard.
The Amazon Kindle Touch is available for preorder from today, priced at $99. The Kindle Touch 3G will be $149 and include free 3G access as with the existing Kindle 3G. Both will ship on November 11.