Amazon Kindle Fire Official: $199 7-Inch iPad Rival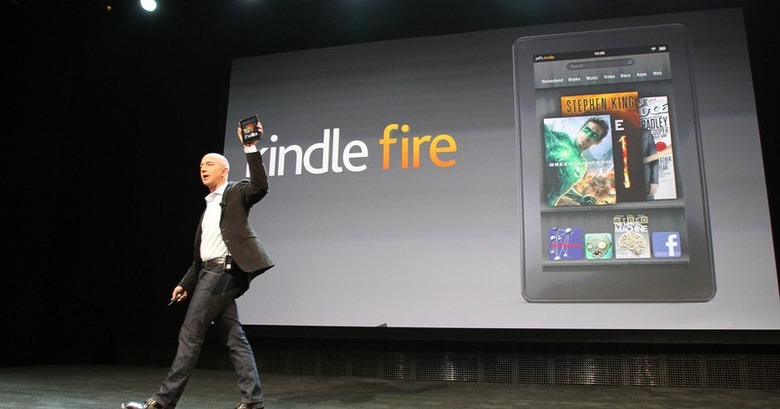 We may receive a commission on purchases made from links.
Amazon's Kindle Fire has been confirmed, a $199 7-inch tablet running Android and delivering streaming video and a heavily customized interface. The Kindle Fire will be a heavily trimmed-down slate to hit that price; it will also come with a 30 day trial of Amazon Prime, the retailer's $79/year subscription service that includes unlimited two-day shipping and streaming video access.
The hardware is a little underwhelming in comparison to other Android tablets we've seen of late. There's WiFi but no 3G connectivity, unlike Amazon's strategy with the Kindle, and the tablet misses out on a camera and a microphone. There'll be 8GB of onboard storage and a 1GHz dual-core TI OMAP processor, while the display runs at 1024 x 600 and uses an IPS panel with toughened Gorilla Glass like the iPad 2.
Battery life is expected to be around seven hours of WiFi use from a full charge, and the whole thing weighs a hefty 14.6oz. Although a complimentary subscription to Amazon Prime was initially expected, it seems Amazon has opted not to bundle that in favor of a sub-$200 sticker price; instead you get free Amazon Cloud storage, and the tablet will come pre-registered to your account so that you can get started straight away. Whispersync has been extended to support movies, too, keeping your video content sync'd across devices.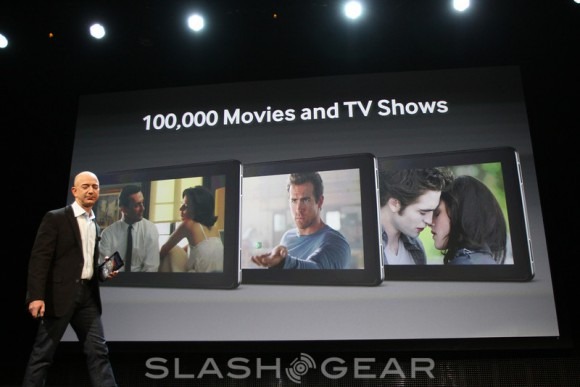 Even with Amazon Prime, however, the Kindle Fire will still come in at under the entry-level cost of a basic iPad 2 WiFi. Amazon is counting on that – along with its heavily customized version of Android 2.1 that has "a fresh and easy-to-use interface" – together with its content catalog to steal sales from the Cupertino company.
The Amazon Kindle Fire will go on sale today, priced at $199, with deliveries expected from November 15. Updated : Amazon is now taking pre-orders.