$79 Kindle revealed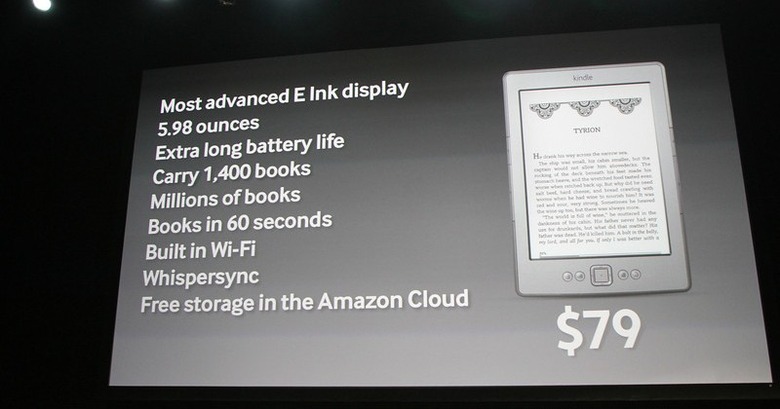 We may receive a commission on purchases made from links.
Amazon has announced new Kindle models at its NYC event this morning, alongside the new Kindle Fire tablet. The range of E Ink based ereaders now kicks off at $79, well under the $100 barrier, while a touchscreen version of the Kindle, the Kindle Touch, is just $99, using an infrared display.
Details on the new Kindles are yet to be confirmed, though first leaked by Bloomberg Businessweek, with Amazon's press event in NYC still ongoing. Amazon CEO Jeff Bezos has stressed the importance of the Kindle ecosystem as being an end-to-end continuation, from content to services to hardware used to consume them.
The Kindle Fire will add a new element to that ecosystem, with support for streaming video and music on the first color display – albeit LCD not e-paper – to join the Kindle line-up. It's expected to go on sale in mid-November, with preorders from today at $199.