Amazon Echo adds SDK as Alexa spreads to other gadgets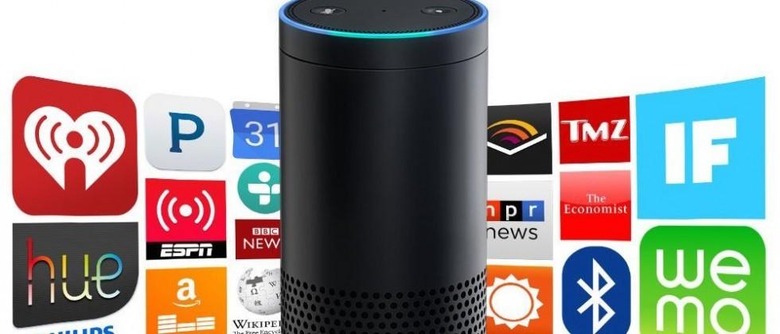 Amazon's Echo may have seemed like a gimmick, but the retail behemoth has kicked the digital assistant into overdrive by throwing it open to developers. Third-party apps will be able to integrate themselves with Echo courtesy of the Alexa Skills Kit (ASK), while hardware manufacturers that want to bake Amazon's speech-controlled helper into their devices can do so with the new Alexa Voice Service (AVS). To sweeten the deal and encourage voice-tech adoption, Amazon is also launching a $100m Alexa Fund.
That fund, named after the personality of Amazon's voice command system on Echo and in the cloud, will reward unique and novel applications of voice technology built on either the Alexa Skills Kit or the Alexa Voice Service.
Not only will those selected by the fund get financial help, Amazon will also give them early hardware and software access, prime placement on its site when they launch, and more.
Of particular interest, Amazon says, are new hardware devices using the Alexa voice interface, new features and functionality for Alexa itself, and anything that improves the voice recognition engine. That might be around text-to-speech, natural language understanding, or automatic speech recognition.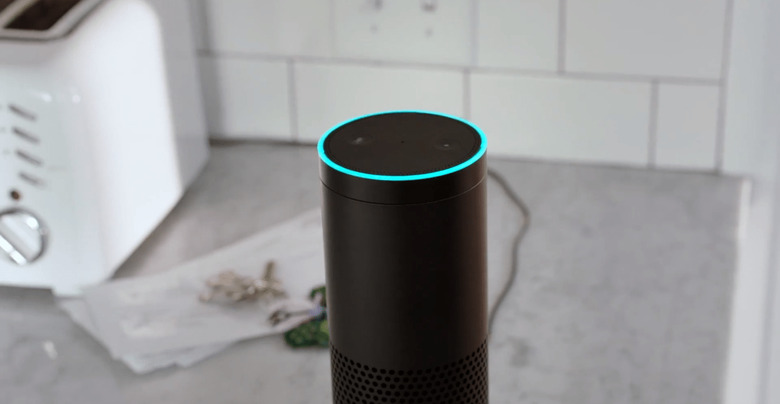 Seven companies are getting Alexa Fund support out of the gate, including Orange Chef – maker of the Countertop smart scale, modular home security system Scout Alarm, garage door controller developer Garageio, connected toy company Toymail, startup platform Dragon Innovation, health tracker MARA, and connected car dongle developer Mojio.
Some of those seven will be adding integration to Echo with the Alexa Skills Kit. According to Amazon, it only takes a few lines of code – running in the cloud – to add support for third-party services to Echo.
Intuit, for instance, will allow for balance checks and such by voice, while Glympse will allow users to ask "When will Andy get here?" and have a spoken explanation of that person's location.
As for Alexa Voice Services, that effectively mirrors ASK: putting Alexa in other hardware. Again, ease of integration is Amazon's boast, with the claim that as long as a device has a microphone, speaker, and internet connection, only a minor amount of code is required.
So, a WiFi-enabled clock-radio on your nightstand could answer questions about your upcoming schedule or alternatively turn on the lights and your coffee pot before you're even out of bed.
Wink, maker of a home hub, is planning to add Alexa support, so that residents can control their various lights, appliances, and more by voice.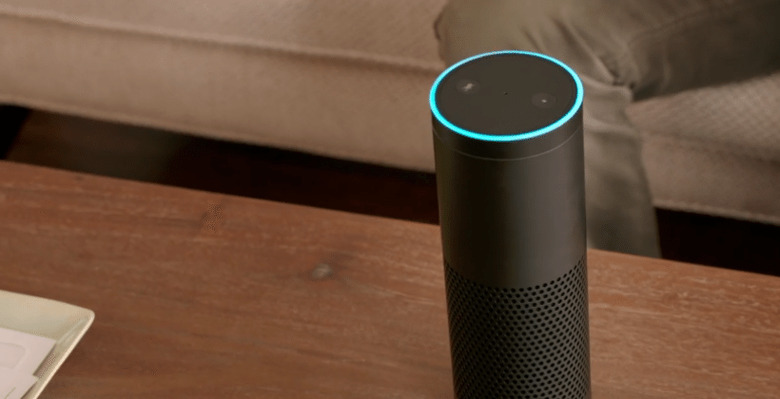 Amazon has broader intentions than just the smart home, however. One possibility is Alexa in your car, it suggests, able to add things to your reminders list or locate other drivers at the push of a button the wheel. Another could be a TV that automatically shows the content requested by voice, doing away with complex remotes.
In more commercial settings, meanwhile, Alexa could power things like vending machines and ticket machines, allowing people to get movie passes or train tickets by voice rather than navigating complex touchscreen menus.
Although initially available only by invitation, Echo was thrown open to general orders in the US earlier this month. Priced at $179.99, it contains a multi-microphone array and can do things like Bing searches by voice, stream internet radio, and reorder previously-purchased products
A developer preview of Alexa Voice Service will kick off next month, while the preview of the Alexa Skills Kit is available now, though the first functionality built on the ASK platform isn't expected until later in the year.
MORE Amazon ASK