Alienware X51 R2 Review With AMD Radeon R9 270b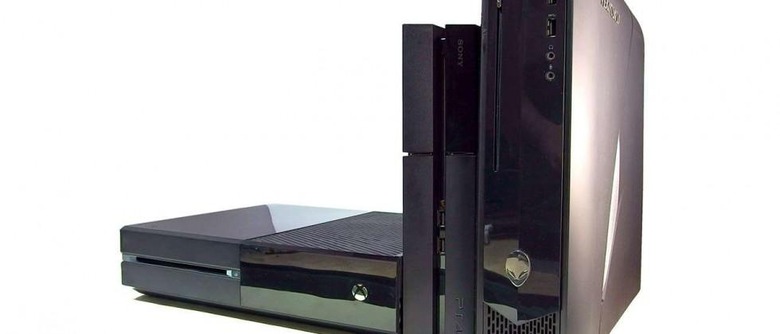 Here in the late Summer of 2014 we're having a look at a gaming PC from Alienware that's continuing to aim for console-beating power after nearly a year out in the wild. This review isn't like most SlashGear reviews where we review a product early – sometimes before it's on the market. Instead we're taking a quick look at how this device squares off against the PS4, the Xbox One, and other similarly-sized competitors.
Hardware
This device is larger than an Xbox One and larger than a PlayStation 4. It keeps a form factor originally summoned by Alienware back in February of 2012. We first saw the Alienware X51 in London during Alienware's launch event.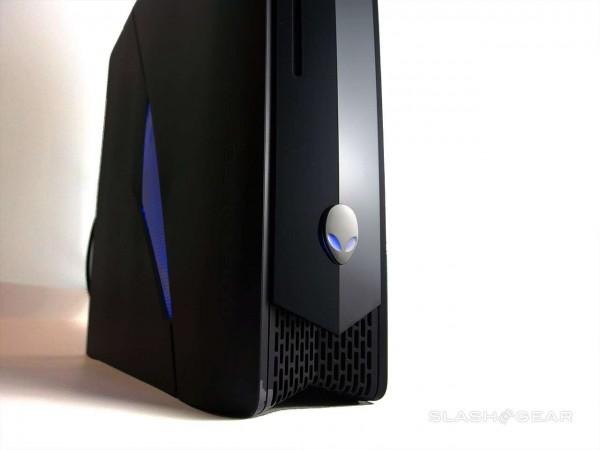 Back then it was easy to suggest that the X51 was an "over-illuminated, excessively styled, and expensive alternative to the Xbox 360." Now you'll find not a whole lot has changed and the competition's outer casings have gotten even simpler. Alienware's tower aesthetics continue to stand out, lights and all.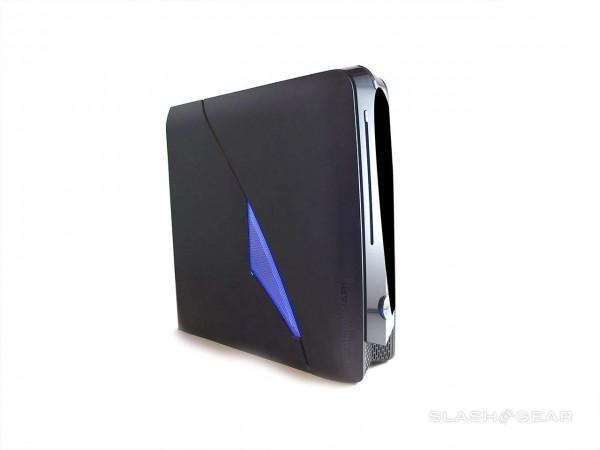 This machine looks amazing if you're planning on making it into a gaming console in your living room – you've got the option to use Xbox One controllers right out the gate now that Microsoft has allowed the connection. Sony's PS4 DualShock 4 controllers also work – though to a lesser degree. This power with Steam Big Picture Mode makes for an interesting set of possibilities pre-SteamOS.
Inside the build we've got here is an Intel Core i7-4790 (Haswell) CPU clocked at 3.6GHz. Under the hood is an AMD Radeon R9 270b (C632) graphics card. You'll find 2x SK Hynix 4GB 2Rx8 PC3-12800U RAM and a 1000GB Seagate Barracuda ST1000DM003. This specific build will run you a cool $3,499, and as with all Alienware towers, you've got options for customizations through their store portal.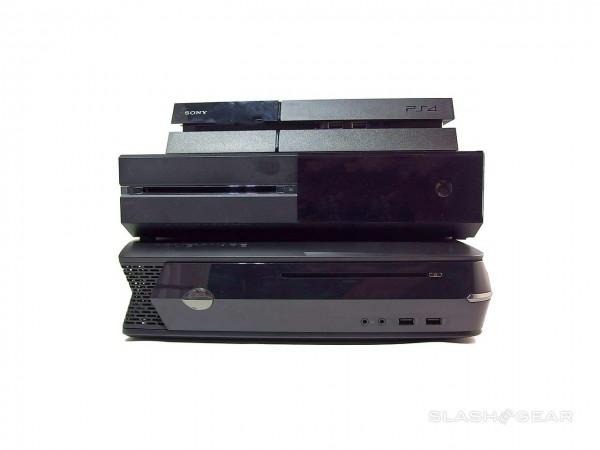 If you're not all about the look but you want to go all-out with essentially the same size tower – that is, if you want to spend inordinate amounts of cash – I recommend you have a peek at the Falcon Northwest TIKI. Metal body, custom paint-job, granite base – and take a peek at the price there compared to here. You might be surprised.
Software
Alienware offers up an entertaining software suite which allows you to control the lighting on this tower. It's an Alien Autopsy of inner controls, including custom-fitted fan environments and settings mods that change dependent on the game you're playing.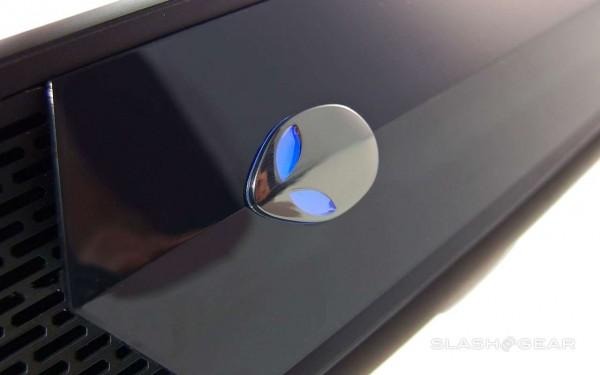 It's difficult to switch from an NVIDIA-packing system to AMD now because I've been using the GeForce Experience so often. Since the beginning of 2013, NVIDIA's GeForce Experience has made optimization of game settings a one-button setup. Now going back to setting these controls manually makes me wish the GeForce Experience wasn't GeForce-dependent.
But for those of you that love to tweak settings, you always have that ability. Here in Windows 8 we've got a rather cut-down set of apps – no bloat-ware, that is to say. You'll find Alienware's own suite of custom software for tweaks, but that's about it.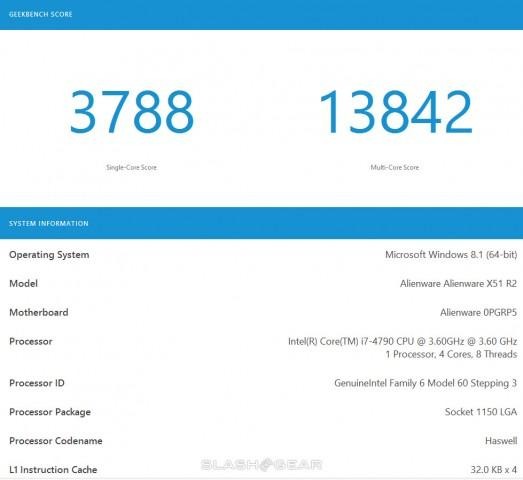 Our standard benchmark here shows the machine to be more than capable of handling today's everyday tasks and games for the hobby user. Have a peek in our desktop reviews portal for a wide variety of systems to compare to, ranging back well into the past when gaming systems were only for those with tinkering skills.
Modification and Updates
The entire build is put together with philips-head screws, extremely easy to work with from top to bottom. While we're guessing most people who'll be purchasing this tower won't be doing mods and hardware updates more than once or twice during its lifespan, Alienware makes it very easy to take apart and put back together.
Speak with your friendly Alienware representative about updates in the future and they'll be sure to point you in the right direction for change-ups. Unscrew, move a metal bit here or there, unplug, plug, move a metal bit here or there, screw it all back up. Done.
Wrap-up
The Alienware x51 R2 certainly looks the part, but fails to be generous enough in the price VS functionality department to recommend over a gaming console. If you're looking for AMD power, you can certainly stack it in neatly here, but you're just as welcome to have it installed in a slightly less expensive piece of machinery.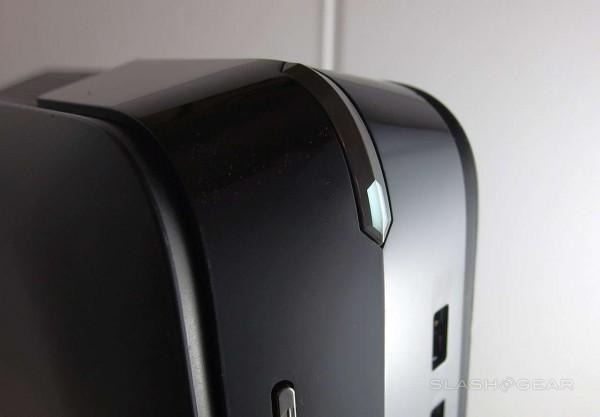 If you're especially pumped up about Alienware looks and don't mind the price, we recommend you seek out one of their newest notebooks – like the Alienware 13. They're not nearly as massive as major gaming notebooks of the past, and they've got all the over-the-top lights and Dell-made hardware finesse you love so well. There's also the Alienware Alpha Console, of course!