Five things to know about Alienware's Alpha console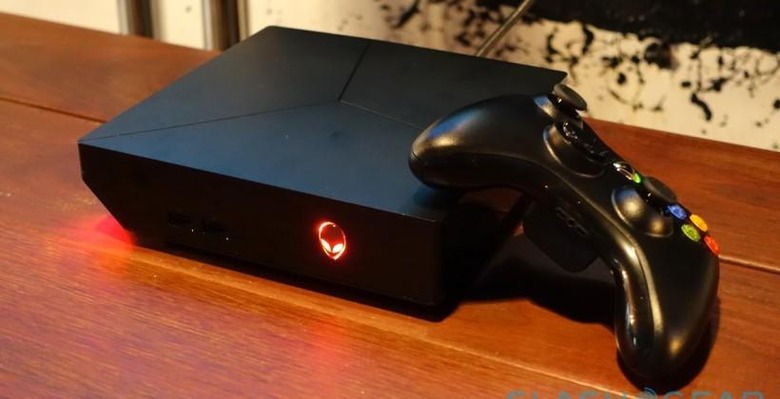 Gaming PCs may be nothing new, but Alienware is hoping to do something different with its new Alpha console: deliver the flexibility of a PC but with the turn-key convenience of a traditional console. Rather than waiting for Valve to finish SteamOS, NVIDIA opted to create its own Alpha UI so that gamers could control the console from their couch. It's an intriguing strategy, especially as consoles like Xbox One and PlayStation 4 try to extend their own reach into multimedia and entertainment; read on for five Alpha highlights.
You don't get a keyboard and mouse
While the Alpha may be a full Windows 8.1 PC, Alienware is really positioning it a console just like your Xbox One or PS4. So, rather than a wireless keyboard and mouse, or some sort of clunky motion-sensing remote, it's simply bundled with a regular Xbox 360 gamepad.
Of course, you can still plug in regular peripherals and switch into Windows 8.1 mode to use the Alpha as a normal PC. If you don't have a mouse connected, you won't get the Desktop Mode option.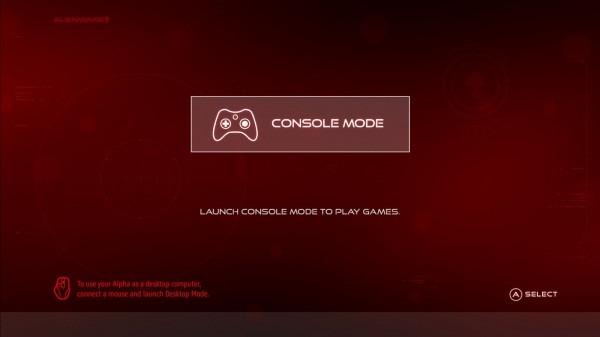 NVIDIA made it a custom graphics chip
Graphics are important if you're gaming, and so Alienware turned to NVIDIA for the Alpha's GPU. It cooked up a custom "Maxwell" based GTX video chip, with 2GB of its own dedicated GDDR5 memory running at 6Gbps.
Meanwhile, the Alpha has both an HDMI output and an HDMI input. Graphics aren't user-upgradable, but processor and memory are, with the console designed to offer tool-less access.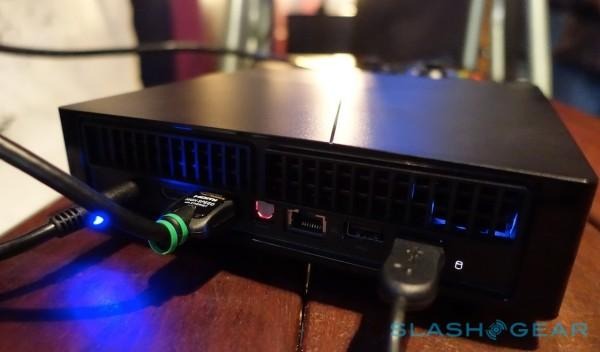 It's ready for SteamOS
Valve may be behind schedule with its gaming-centric platform, driving Alienware to use Windows instead, but that doesn't mean the Alpha will be left behind once it finally does arrive. The console is SteamOS and Steam gamepad "READY", Alienware says, and so owners will be able to install the platform and use the controller if they so wish.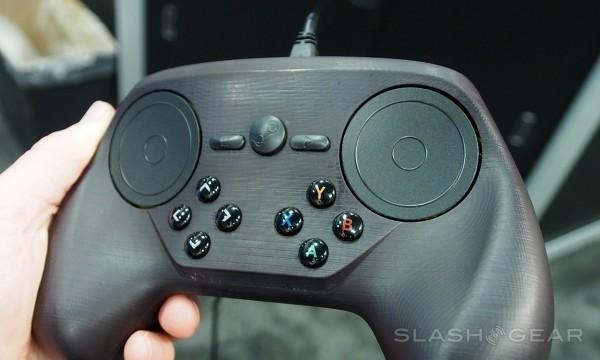 There are over 500 controller-supported games to play on Steam
Even without SteamOS, the Steam store is still baked into Alpha. Over 500 titles work with the controller, Alienware says, and there's Steam Big Picture mode and Steam Early Access support too. If you're not happy with the Xbox 360 controller, Alpha will also work with the Xbox One controller or, indeed, any other PC peripheral.
There are four models to preorder today
Alienware has four different configurations, kicking off from $549 for a Core i3-4130T dualcore console with 4GB of memory and a 500GB hard-drive. $699 upgrades the memory to 8GB and the storage to 1TB.
Third tier gets a Core i5-4590T quadcore for $799, with 8GB of memory and 1TB of storage. Finally, there's an $899 model with a Core i7-4765T quadcore, 8GB of memory, and 2TB of storage. All four are expected to ship November 21st.