Alfa Romeo is coming for your 5 Series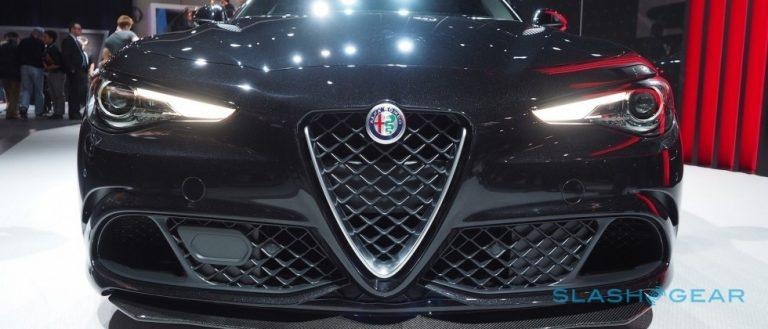 Look out, Germany: storied Italian automaker Alfa Romeo is coming for your 5 Series, E-Class, and A6 with a bigger version of the Giulia sedan. The new car isn't likely to show up until 2018 at the earliest, but it may very well be worth waiting for over the usual midsize luxury options from BMW, Mercedes-Benz, and Audi.
Plans for the car were confirmed by Fiat Chrysler chief technology officer Harald Wester, telling Auto Express that the new model will be built on the same platform Alfa Romeo used for the Giulia.
That means rear-wheel drive, while engine options will include not only the same powertrains as currently confirmed for the smaller Guilia (shown below), but a couple of new choices, too.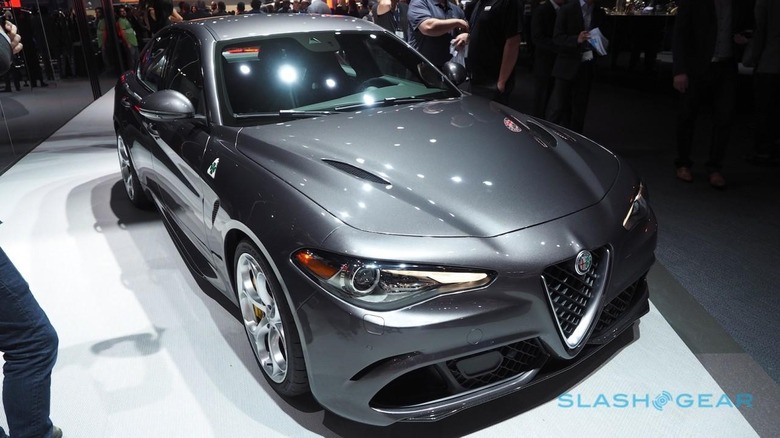 In addition to a plug-in hybrid, there'll be a six-cylinder diesel engine for the car, it's said. For the US, the Giulia will be offered with a 2.0-liter, 276 HP gas engine, and a second version tuned for for 276 HP. A more powerfully-tuned Guilia Quadrifoglio, with a 505 HP 2.9-liter V6 borrowing Ferrari technology is also in the pipeline.
That, Wester supposedly hinted, could also be carried over to the new, larger car, making for a potent alternative to the BMW M5.
An eight-speed automatic and, for some markets, a six-speed manual transmission is expected.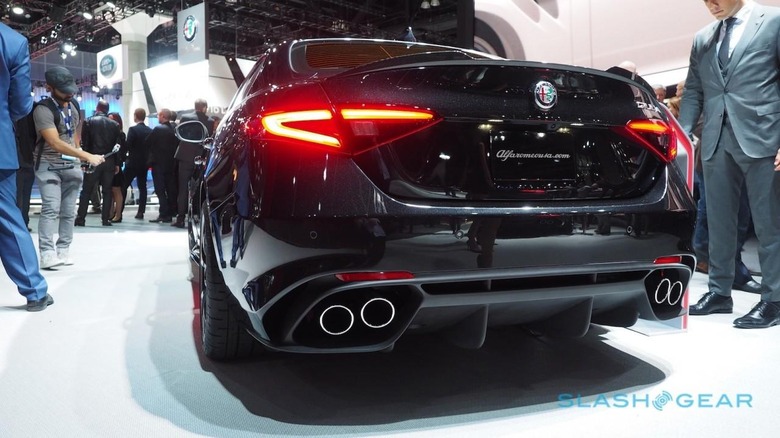 Before any of that happens, however, there's the Alfa Romeo Stelvio SUV due, the automaker's attempt to play in the competitive – but popular – crossover and sports utility vehicle segment. Expected to go on sale in 2017, in Europe at least, the Stelvio will also use the underpinnings of the Guilia and, unless plans change, will also spawn a smaller version.
What remains to be seen is whether the new, midsize luxury sedan – which is yet to be named – will make it to North American shores.
Alfa Romeo isn't short on ambition, planning a complete line-up revamp by 2020. That's a little longer than the original $7bn plan to refresh the range by 2018, which would've seen eight new models launched, after execs tempered the marque's enthusiasm amid underwhelming sales performance.
SOURCE Auto Express