This is Alfa Romeo's stunning Giulia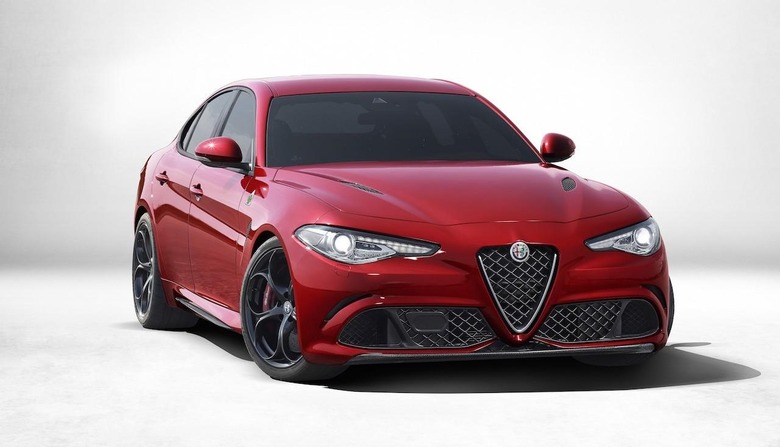 What happens when you give a skunkworks team of engineers, designers, and stylists the chance to create an Italian sports sedan? The new Alfa Romeo Giulia is the answer. Unveiled today, the compact four-door packs up to 510 HP from a turbo V6 borrowing tech from stablemate Ferrari, a choice of rear-wheel or all-wheel drive, and an aggressive – and distinctive – body with plenty of carbon fiber and aluminum to keep curb weight down.
Flagship of the line-up will be the Giulia Quadrifoglio, bearing the V6 turbo engine good for a 3.9 second 0-62 mph time. It's made of lightweight aluminum – and Alfa insists it should still sound like a car bearing its badge should – and can also deactivate its cylinders during less demanding periods to improve economy.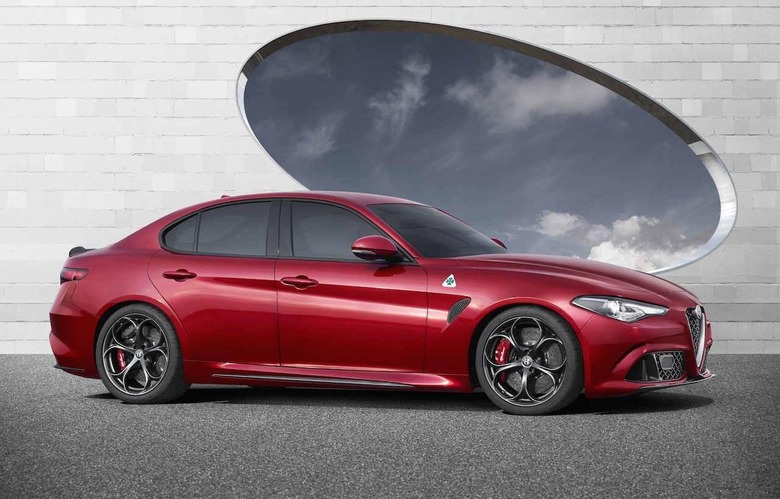 The rest of the engine line-up hasn't been confirmed at this stage, and neither has how much the Giulia will cost you.
There's no shortage of technology, either. The Giulia has double-clutch torque vectoring, for instance, which can adjust power pushed to each rear wheel rather than automatically kick over to the electronic stability control.
The Integrated Brake System, meanwhile, is another electromechanical system, bringing together the stability control with a traditional servo brake. Alfa Romeo claims it should add up to "instantaneous" response from the brakes, as well as record-breaking stopping distances.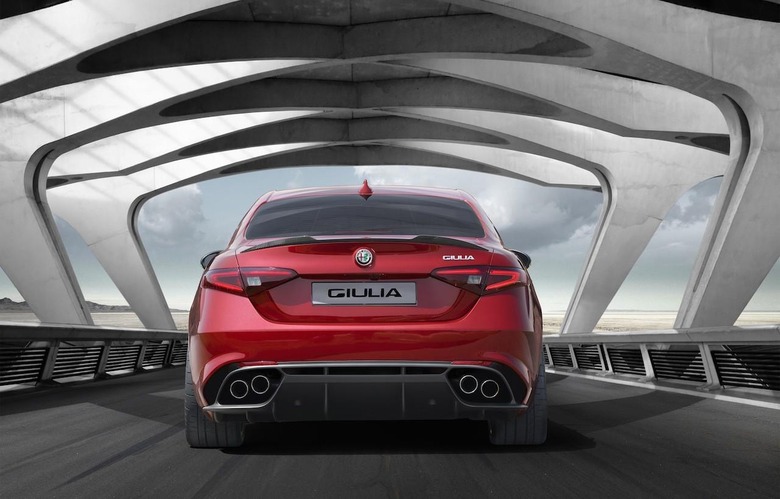 At the front, meanwhile, there's an Active Aero Splitter which can adjust automatically to control downforce. That should mean higher stability and better grip in the corners.
A dial in the cabin controls the Alfa DNA system, switching between Dynamic, Natural, Advanced Efficient, and Racing modes. It'll affect things like the settings for the "Alfalink" multilink rear suspension and the double-wishbone set up at the front.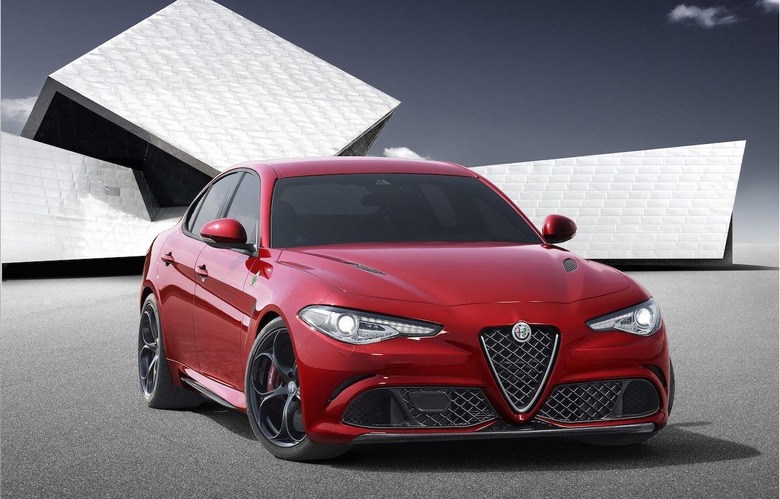 Styling-wise, there are hints of cars from other manufacturers – a little Jaguar from some angles, a little BMW from others – and Alfa Romeo has used the Giulia to debut a new logo, too.
Altogether, along with what's claimed to be a 6.6lbs per HP power-to-weight ratio and the best torsional rigidity in its class, the Giulia is shaping up to be the car worth watching, though we'll want to hear about gearboxes before we decide if this is an Italian worth wanting.