Today's most 2019 story is that the newest Acer Chromebook has a camera under its bottom. This camera is not below the display, and it's not hidden under a key in the keyboard. This is one of two cameras, the other of which sits above the display in the body of the machine, where a webcam usually sits. It's the one under the bum we're looking at right now.
This is the Acer Chromebook 512, one of two of Acer's first 12-inch Chromebooks. Both models were revealed for the first time this afternoon, complete with rugged bodies and features that make for some interesting pieces of hardware. They're both made for the education market.
Acer previously released a strangely-placed camera with the Acer Chromebook Spin 11 – one year ago exactly (revealed on January 24th). That device had another "World Facing Camera," this time on the keyboard. Not popping up from the keyboard (as with the Huawei MateBook X, shown above), and not sitting up near the display (or below the display), but aiming straight up from the keyboard. With this camera, users could fold the display all the way back and take photos just like they'd have done with a traditional tablet.
NOTE: The same sort of "World Facing Camera" shown in the Acer Chromebook Spin 11 last year appeared in the Lenovo ThinkPad Yoga L380 literally that same month.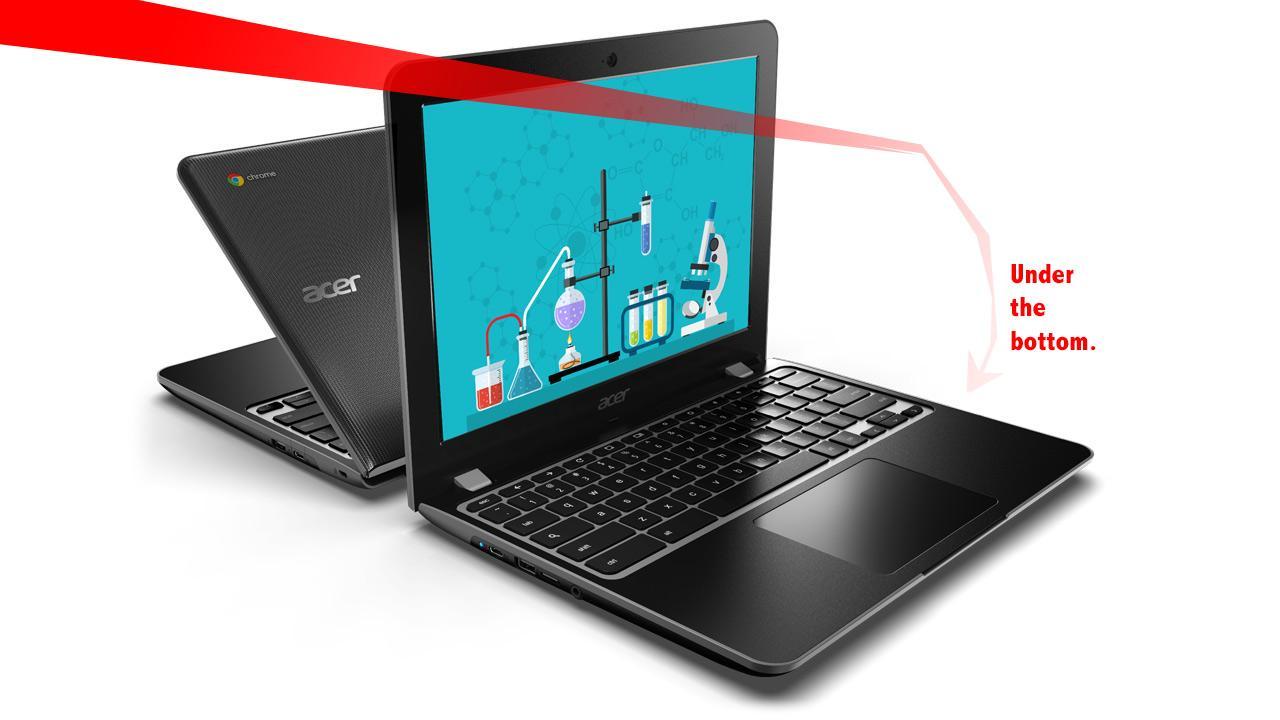 Now the latest World Facing Camera in a Chromebook comes from Acer in the Acer Chromebook 512. This camera is positioned below the keyboard. Not at the base of the keyboard, but literally facing opposite the keyboard, down at the table, on the base. If you're going to use this camera, you need to fold the display all the way 90-degrees flat, then hold the entire unit up to see what you'll be snapping.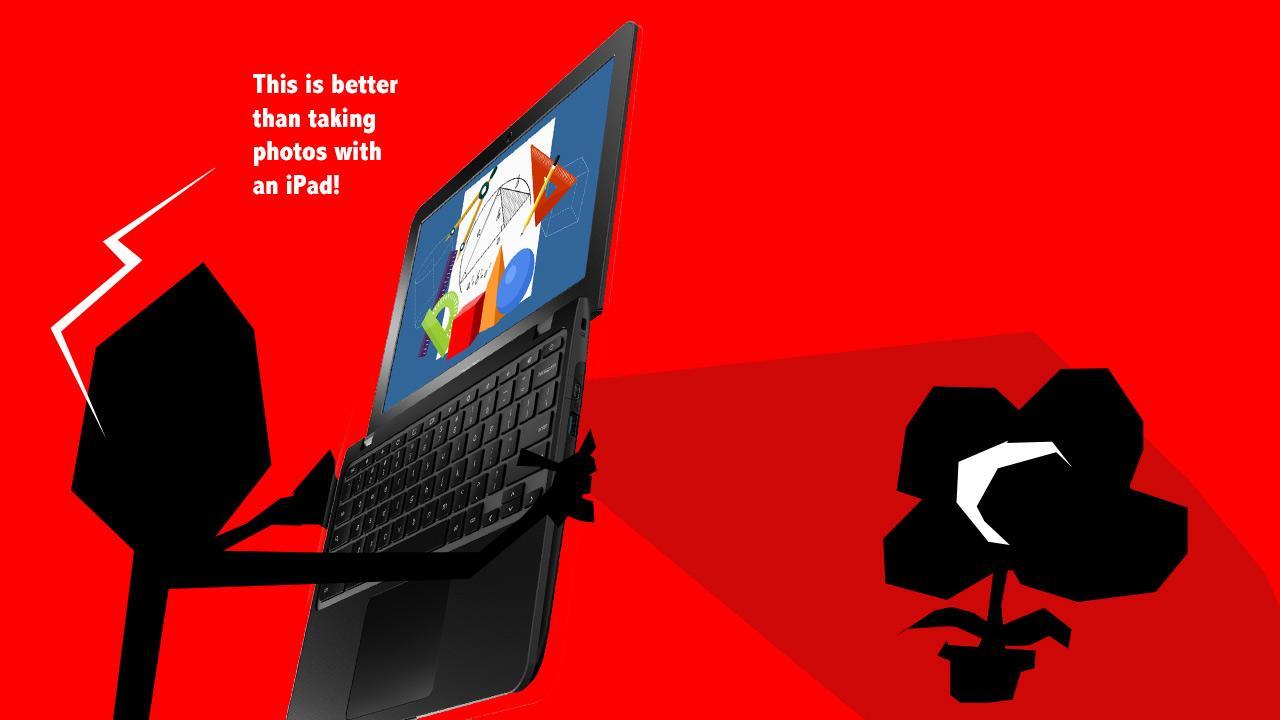 If you've ever seen a camera positioned in a more unique place than this, I'd love to hear about it. Meanwhile you'll learn more about the new pair of Chromebooks from Acer in a feature article from earlier today here on SlashGear.