Huawei MateBook X Pro Review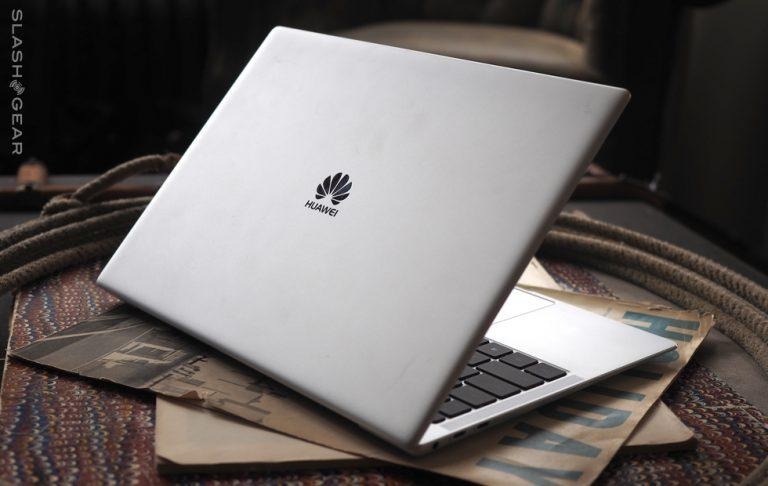 EDITORS' RATING: 8/10
I couldn't help but make a comparison to a MacBook right out the box when I first opened the Huawei MateBook X Pro. This is a device that's taken some definite design cues from the MacBook Pro – the latest round of MacBook Pros, at least. It runs Windows 10, though, and it has some unique features that Apple's notebook doesn't. This Huawei MateBook X Pro isn't just a notebook made by a smartphone company – it's a smart piece of hardware in its own right.
Hardware
Most people in the United States either know Huawei as a smartphone company – or they don't know them at all. It's not a surprise to find that most every interested person I encountered whilst testing this notebook wondered where I'd gotten it. This isn't the first Matebook X, but it is the most perfected model – and the model best suited for all-day laptop work.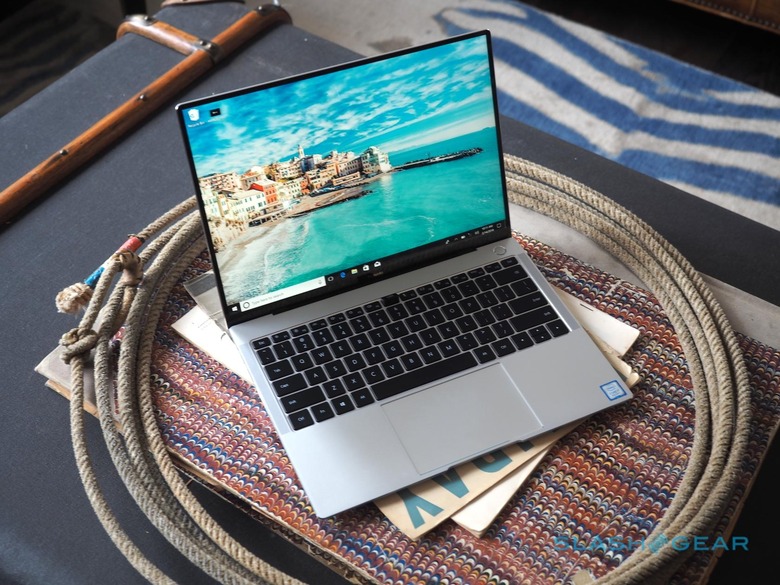 The MateBook X Pro is a notebook that's 14.6mm thin. With a 13.9-inch 3:2 aspect ratio display with 4.4mm bezels, this device looks and feels premium, and like it's made the most of the tiny space it's living in.
Several versions of this notebook are available. There's one with an 8th-gen Intel Core i5 processor, 8GB RAM, and 256GB or 512GB SSD, as well as with an Intel Core i7 processor with 16GB RAM and a 512GB SSD. The version of this notebook I reviewed here had a 1.8GHz Intel Core i7-8550U processor (quad-core, 8MB cache, up to 4.0GHz), 16GB LPDDR3 (2,133 MHz) RAM, and NVIDIA GeForce MX150 graphics (2GB GDDR5).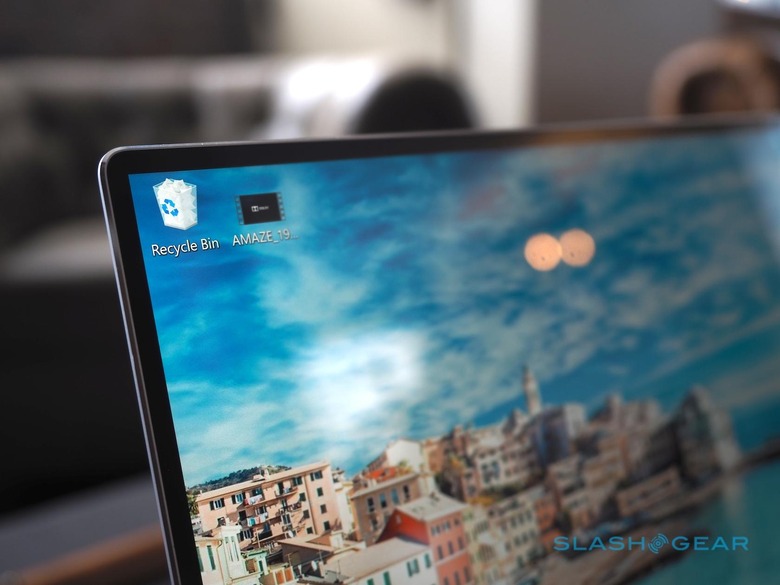 Each version of this notebook is fanless and each comes with a 13.9-inch 3000 x 2000 pixel resolution (3K) IPS LCD touchscreen. This display is extraordinarily good. At every reasonable angle, it looks good. It's sharp, colorful, and can get brighter than I need it to be. Much like its direct competition, this notebook's display opens about 135-degrees from its closed position – not flat, just right.
Along the left and the right of this laptop are two USB-C, one of which has Thunderbolt 3 support. There's also one USB-A port and a single 3.5mm headphone jack, for all your different sorts of headphone needs.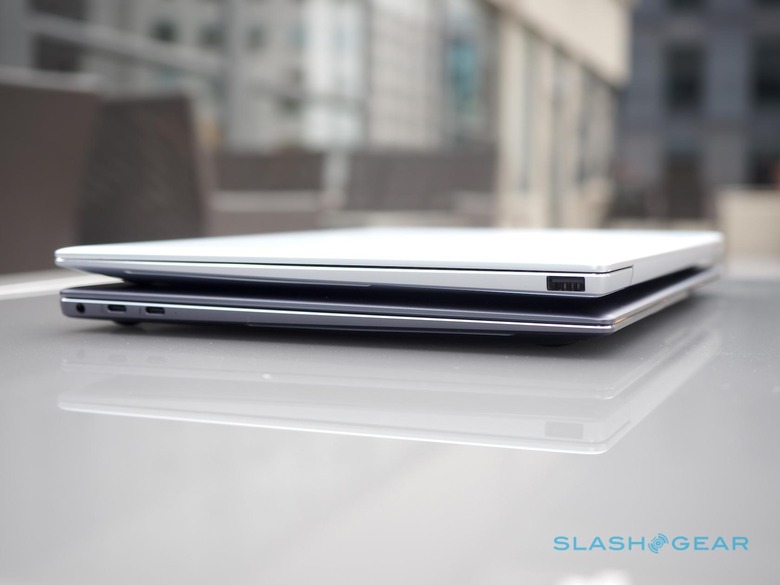 Sound is provided by four speakers that blast upward from the keyboard area. The sound on this machine is tuned by Dolby Atmos, and sound exceedingly loud and full. These don't sound like your mother's laptop's speakers – they sound robust, and not like they were meant for a mere notebook.
This notebook has a key in its keyboard which pops up to reveal a camera. Because that's the most unique part of the whole build, the press focused on it, and almost nothing else, at Mobile World Congress 2018 where this was revealed.
The camera takes just about as good a set of videos and photos as any other on a modern notebook – not super great, not the worst. I do appreciate being able to hide the camera instead of what I do on every other notebook, which is to cover it up with a piece of electrical tape.
The angle at which the camera sits takes some getting used to. I've been using a webcam on a laptop in the same position for the past decade – that is, just above the display. I needed to adjust to the position of the camera on this keyboard – not just in where my eyes needed to look, but in how the end product would appear. The camera's looking up from the keyboard, more like a bug's-eye-view than what we have on other devices, which is more of a cat's-eye-view.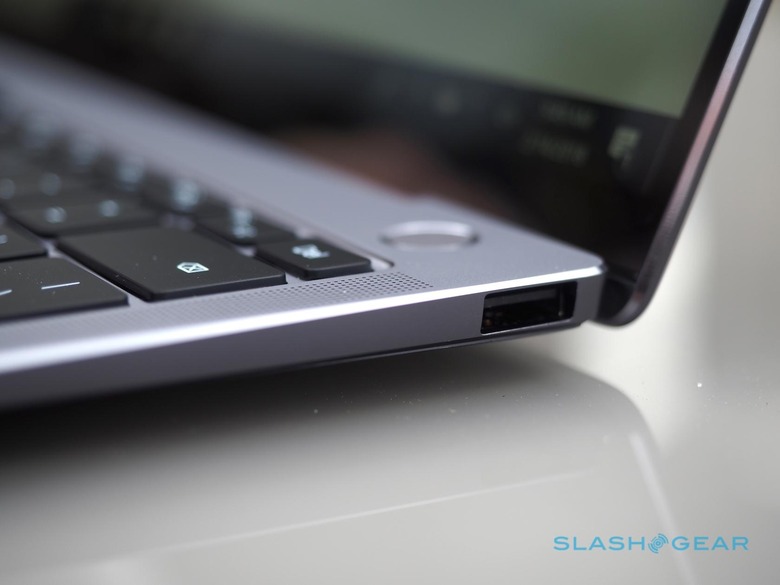 The Windows Hello-compatible fingerprint scanner on this notebook is real, real quick. Smartphone quick. So quick, it does not feel like a chore to use said fingerprint scanner when logging in.
I've grown quickly attached to the hardware, here. Not least of all because the notebook's keyboard is set up to be almost identical to that of the MacBook Pro. I use a MacBook Pro for work, and I've used a MacBook Pro for work for the past decade – so it's good to tap around on a familiar set of keys.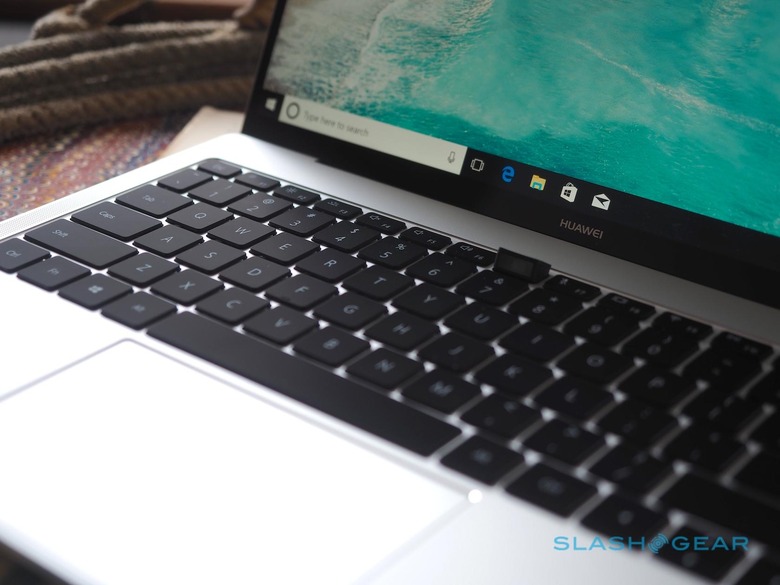 This keyboard isn't perfect, but it's a whole lot more usable than the vast majority of the notebook keyboards I've tested over the past decade. The keyboard is liquid resistant – not waterproof, but resistant, which means you can probably get away with a tiny spill – but don't go dunking the whole notebook in the sink.
The touchpad is good – not absolutely perfect, but pretty gosh-darned good. If I absolutely had to give up my MBP to work on a notebook today, it'd probably be this Huawei MateBook X Pro that I'd choose. That's not to say that a Lenovo notebook might not be my top choice next week – but for now, this MateBook X Pro is a top-tier piece of work.
Software
Inside is Windows 10 Pro with touchscreen functionality. You'll probably want to get rid of a few apps immediately, like March of Empires, Disney Kingdoms, and Candy Crush Soda Saga. But here we are talking about them all again, so who's to say they're not winning this war of advertisements and product placement?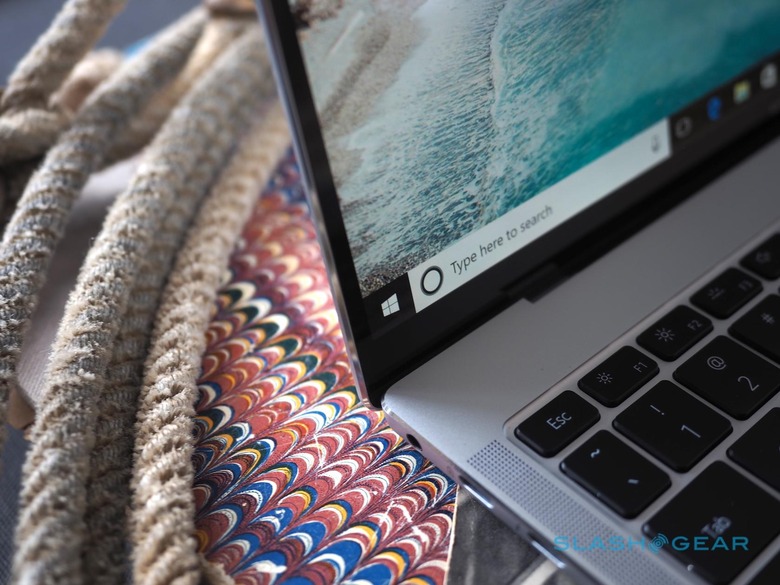 This notebook is not meant for gaming, or for mere web browsing. With the power it's been given, it's meant to be able to perform on projects of many sorts on a full-length workday. I loaded Adobe Photoshop (CC) and Illustrator (CC) as well as Chrome and a few other media-playing apps – like VLC, for example.
I didn't have any trouble opening any app, and all media played without a significant wait. Photoshop and Illustrator move a little slower than they do with a more beefy computer – but no slower than they do on any other "pro" notebook I've used over the past couple of years.
• PCMARK 8 Creative Accelerated: 4,130
• PCMARK 8 Home: 2,900.
• 3DMARK Sky Diver: 8,450
• 3DMARK Fire Strike: 2,600
• 3DMARK Time Spy: 910.
• Geekbench 4 Single-core: 4670
• Geekbench 4 Multi-core: 2533
There's also a Huawei PC Manager for connecting to one's Huawei smartphone – most any Huawei smartphone released in the past several years. If you DO have a Huawei smartphone, this app makes it possible to connect via the web for file transfer up to 20 Mbps – which is pretty neat, if not entirely invaluable if you're an all-in Huawei device sort of user. If you've got a Pixel 2 XL, like I use on the regular, you'll be out of luck – it does not connect here.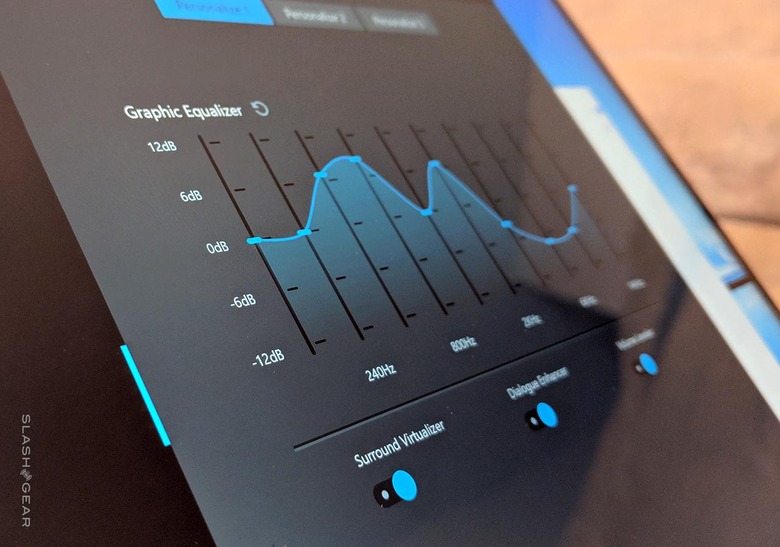 Perhaps the most used app I've experienced on this notebook during my time with the device is the Dolby Atmos Sound System app. This app allows access to equalizer settings, giving the whole setup another layer of pro-level control. Several different "modes" are included here as well.
The battery life on this machine is pretty incredible. I've used the laptop for a full 8 hours of writing and web browsing before needing a charge. I've used this device to watch two full movies without charging. This computer's battery lasted longer than a MacBook pro playing movies with VLC locally – by a full hour.
Wrap-up
This notebook seems aimed at those Windows users who want the highest-quality hardware on the market, but wouldn't be caught dead using a piece of Apple hardware. This potential user might be all about that laptop with an aluminum body design, 3:2 display, and speakers that blast up from the left and right of the keyboard... but they can't use OS X (or never, ever would). For them, Huawei makes a very fine machine.
Those that couldn't care less about what Apple is doing – I hear you. This notebook is certainly nice on its own, without all the direct comparisons. But the only other notebook I know if that comes close is made by Razer. Take a peek at the Razer Blade (2018) to behold the dark side of this industrial design arena.
The Huawei MateBook X Pro will be available in two colors: "mystic silver" and "space gray." Pricing on this machine is one of three: EUR1500 ($1845), EUR1700 ($2090), or EUR1900 ($2340). Those approximate prices are attached to the following three builds, respectively: i5/8GB/256GB, i5/8GB/512GB, and i7/16GB/512GB.