Apple Watch Crash Detection Promises A Safety Angel On Your Wrist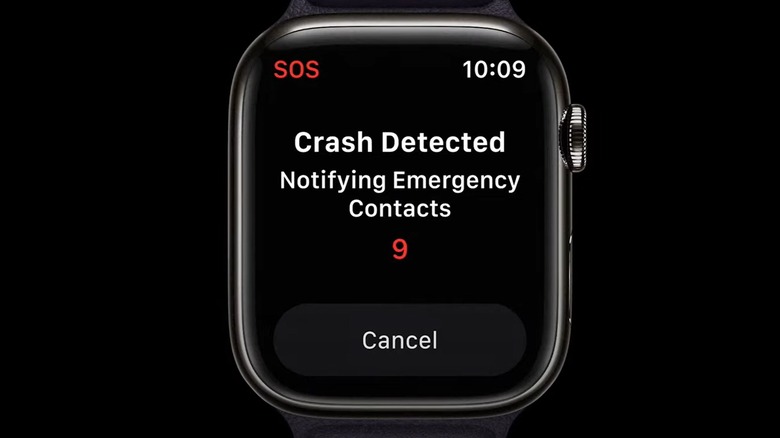 Apple
Apple kicked off today's iPhone 14 launch event by running a montage of people recounting incidents when the Apple Watch helped save their lives. Besides regular health tracking, the Apple Watch can detect heart rate irregularities such as Atrial Fibrillation (AFib) or let you perform an ECG straight from your wrist. Today, Apple is adding many new vital features to the Apple Watch Series 8, including an automatic crash detection feature that will detect accidents and call emergency services such as 911 and specific contacts.
The Apple Watch Series 8 uses an improved three-axis gyroscope and an accelerometer that can detect sudden g-force changes indicative of an accident — Apple suggests this is four times more accurate than previous models. Besides the accelerometer, the Apple Watch relies on the built-in microphone to detect crashes. At the same time, the more precise GPS on the new Series 8 can be used to send your exact location to emergency contacts and rescue services.
Extensive data for accurate Crash Detection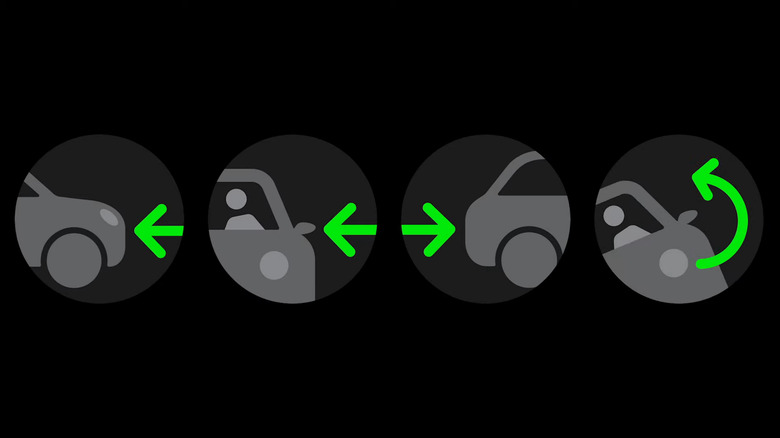 Apple
When you get caught up in a crash, the Apple Watch will show you a screen asking whether you would like to call an SOS service. If you do not respond for 10 seconds, the Watch will dial 911 (or other services per your location) automatically. You also get the option to clear the pop-up dialog if you are okay and do not need immediate medical attention.
The feature can detect predominantly four types of car crashes — including collisions from the front and behind, a side impact, and a complete rollover. Apple says it has trained the detection algorithm using data worth more than a million hours.
Apple already offers a fall detection feature on older generations of the Apple Watch, where the smartwatch can automatically sense if the person suddenly collapses. If a person falls suddenly, the Apple Watch can automatically dial 911 and send alerts to emergency contacts for them. The new feature adds to the robust set of features that the Apple Watch already has.
Not new, but better!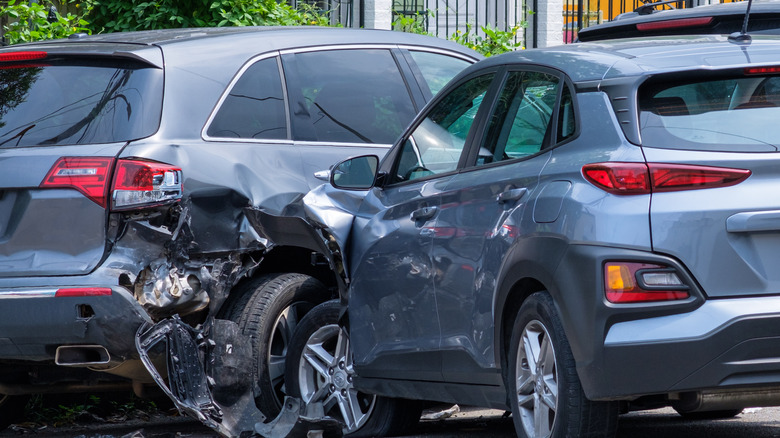 William A. Morgan/Shutterstock
Although Apple says this is an "innovative new feature" it has worked on, Google introduced a similar feature in 2019 with the Pixel 4. It, however, did not make its way past Google's own Pixel devices or to smartwatches running on Google's Wear OS platform. This is what gives Apple Watch's crash detection an edge over Google's implementation.
In November 2021, the Wall Street Journal first disclosed that Apple had been testing this feature. The publication claimed that the company has been recording anonymous data from devices, including iPhone and Apple Watch. The internal document acquired by the Wall Street Journal also noted the feature could detect more than 10 million potential crashes, of which over 50,000 ended with a call to 911.
Although the Crash Detection feature has been endorsed as exclusive to the Apple Watch Series 8, we expect it could (possibly, maybe) make its way to some of the older (but not too old) models at some point in the future.