The 10 Best Games To Use A Steam Gift Card On Right Now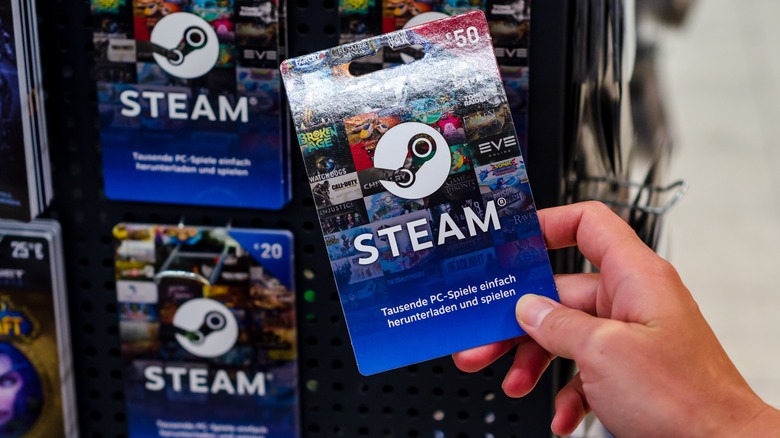 Lutsenko_Oleksandr/Shutterstock
For a lot of PC gamers, Christmas means one thing: Steam gift cards. The holiday season is the perfect time to fill your Steam wallet, too, as we find ourselves smack in the middle of the Steam winter sale. With nearly 16,000 games on sale, there's a truly overwhelming number of options, so here are a few ideas that might help you get your spending spree rolling.
The latest and greatest
Publishers are generally hesitant to give their most recent games deep discounts during sales, but there are always a few that see their prices drop more than a mere 10 or 20 percent. If you're looking to pick up some of 2016's more notable games, you may want to have a look at titles like Dishonored 2 or DOOM. During the winter sale, Dishonored 2 is down 33% to $40.19, which certainly isn't bad considering the game just launched last month.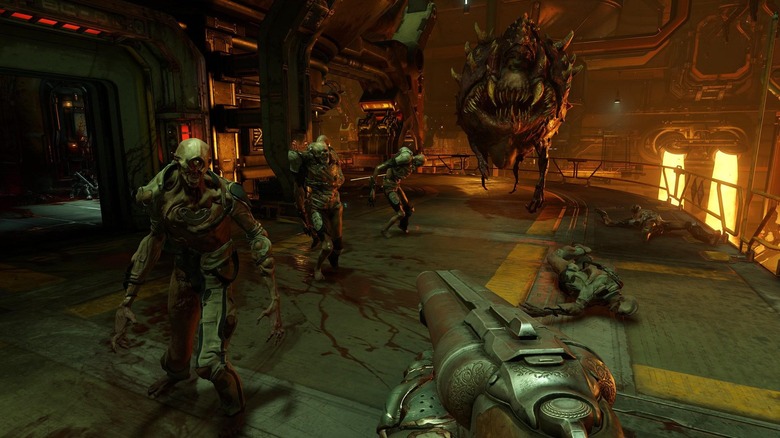 Meanwhile, DOOM is an impressive 67% off, with its asking price slashed to $19.79. This might be your best choice if you're looking to pick up a relatively new game on the cheap – since DOOM's regular price is still a full $60, getting it for less than $20 definitely qualifies as a steal. Other standouts here include Call of Duty: Infinite Warfare for $39.59 and Skyrim: Special Edition for $29.99.
Of course, freshly-released triple-A titles are going to offer the least bang for your buck, since they're priced higher than most games on Steam and publishers don't want to drop those prices too low, regardless of the sale. If you're looking to get the most value for your money, you're better off looking at games that are a little bit older or didn't cost millions of dollars to make.
Stretching your dollar
If you're the type of person who doesn't buy games frequently and, by extension, need titles that will last you a long time, receiving Steam gift cards in the middle of the winter sale presents an excellent opportunity to stock up. Steam's catalog is filled with plenty of titles that offer dozens – or sometimes hundreds – of hours of content, and I'll highlight just a few of them here.
If you're looking for a game you can play for hours on end and you like medieval combat, Mount and Blade: Warband is about as good as it gets. One look at the game's Steam reviews is all you need to know that this game offers a lot of replayability, as many reviewers have logged hundreds of hours in the game. Some of them even have thousands of hours under their belts, as insane as that may seem. During the sale, you can get Mount and Blade: Warband on its own for $4.99, or with all of its DLC for $9.99.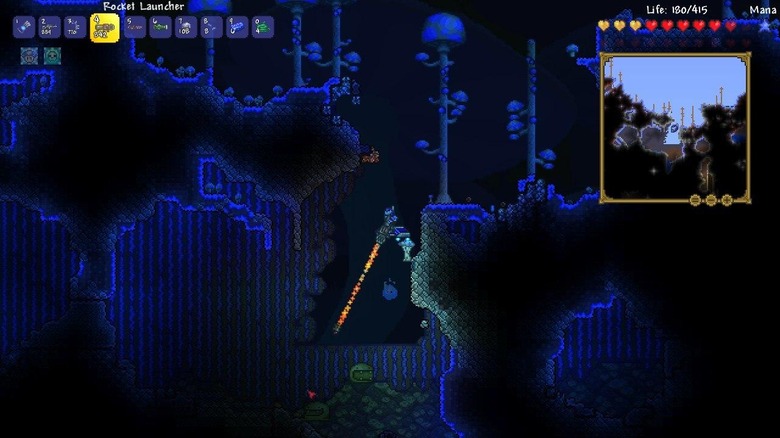 Another game worth a look is one of my all-time favorites: Terraria. There's a lot to do in this 2D crafting and survival game, to the point where beating all of the bosses in a single world could easily take dozens of hours. Of course, if you're anything like me, you'll create multiple worlds during your time with Terraria, potentially pushing your "hours played" count into triple digits. Terraria is only $5.99 during the winter sale, though you can pick up a 4-pack for $17.99 and bring some friends along for the ride (something I highly recommend).
If you're looking for a game that's more aesthetically pleasing than the other two presented in this section, you may want to give The Witcher 3: Wild Hunt a look. The base game is currently on sale for $19.99, and that alone offers an absurd amount of content, though you can upgrade to the Complete Edition for just $10 more. Did I mention The Witcher 3 is widely considered to be one of the best RPGs ever made? Consider this one if you want a great game that will last you a long time.
Don't forget the indie games!
A lot of triple-A titles will be highlighted on Steam's front page during the sale, but don't forget about the thousands of discounted indie games while you're making your purchasing decisions. I've already mentioned a few with Terraria and Mount and Blade: Warband, but there are plenty more to pick from.
Stardew Valley is one that should immediately jump out if you're on the prowl for a deal. When I highlighted Stardew Valley as one of the best games of the year, I said it offers so much content that you feel like you're getting away with something by only paying $15 for it. During the Steam winter sale, it's down to a mere $10, so if you long for the days of Harvest Moon on the SNES, be sure to pick this one up.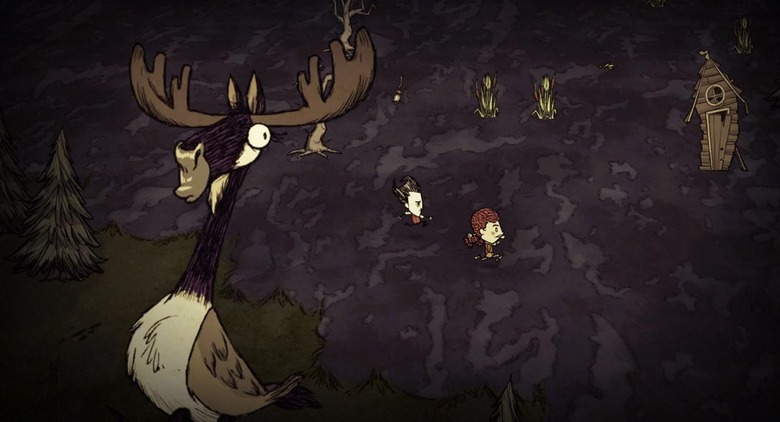 If you want a more story-driven experience, you can't go wrong with Owlboy. Released last month after spending 10 years in development, Owlboy is a beautiful side-scrolling action-adventure game that hits all the right notes. You may not spend dozens of hours with it, but the time spent playing will be worth every minute nonetheless.
Stardew Valley and Owlboy are both great choices, but they're also both single-player games. Don't Starve Together is one you should definitely consider if you want a multiplayer title to play with friends. A creepy survival game with a wonderful aesthetic, Don't Starve Together is a game that effortlessly makes the minutes turn into hours.
Wrap-Up
As I mentioned at the start, there are nearly 16,000 games being offered at a discount during the Steam winter sale. With that mind, the games highlighted here merely scratch the surface, so if nothing you see above seems to float your boat, don't worry! You shouldn't have a problem finding the perfect game to help you drain that STEAM gift card.