Carravagio Corvette Gave Its Exclusive Unica Series 1 C8 Impressive Features And Build Options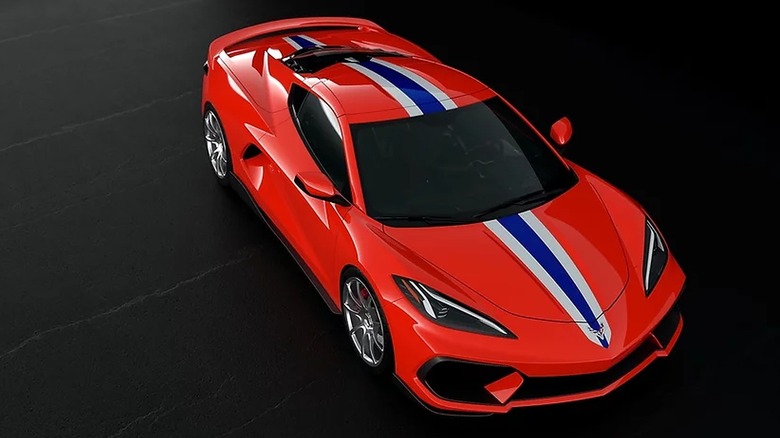 Carravagio Corvettes
Carravagio Corvettes is a Canadian tuning firm specializing in tuning mods for America's favorite sports car. The company unveiled its first C8 Corvette, affectionately called the Unica Series 1. The Series 1 is a limited-edition build and will feature a Euro-styled carbon fiber body to give the car a more rounded and refined vibe, a worthy detour from a stock Chevy Corvette C8's sharp and angular body lines.
In addition, the Unica Series 1 is "the first numbered and documented series in Caravaggio's history," and no two cars will be alike, promises Carravagio Corvette. The tuner adds each client will undergo a private consultation to create a one-off C8 "built in the tradition of the great custom coachbuilders in Europe."
Of course, it all starts with a stock Chevy Corvette C8 or Corvette Z06, and the sky's the limit. The unique thing about the Unica Series 1 is the endless array of bespoke paint colors, liveries, finishes, and interior materials available to potential buyers.
Carravagio Corvettes Unica Series 1: Refined Styling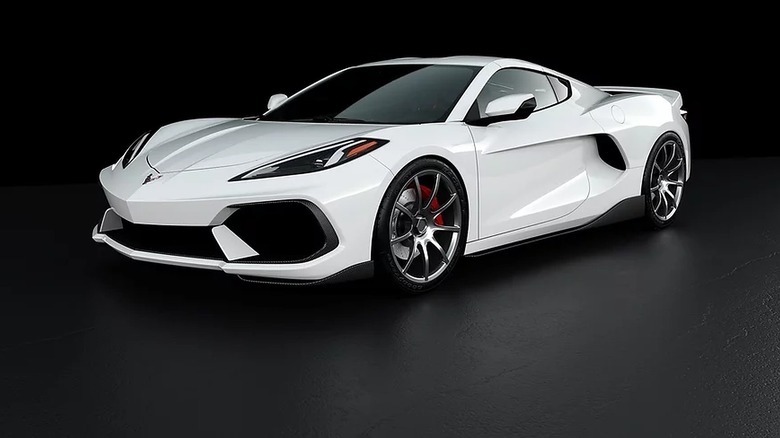 Carravagio Corvettes
The C8 is the first to carry a rear-engine configuration in the Corvette's lineage. Not all enthusiasts were blown away by the styling, but it does have its fair share of critics. The goal of Carravagio Corvettes is to make the C8 Corvette look more refined than stock while reducing weight, and it achieved that with its custom Euro-inspired carbon fiber body, complete with an integrated and subtle rear spoiler.
And you know what? It works. The entire thing looks darn good and ready to pounce, and the Unica Series 1 weighs 40 lbs. (18 kg) less than stock, so the carbon body is a win in our books.
Limited Production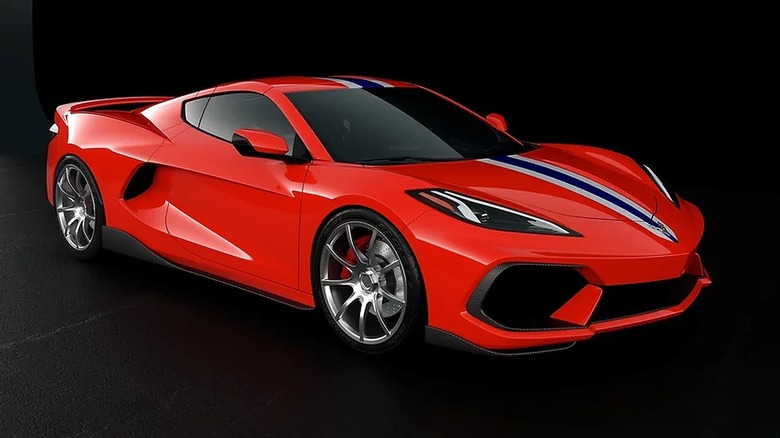 Carravagio Corvettes
Carravagio Corvettes will only build 30 examples of the Unica Series 1, and only five units will have a "fully exposed carbon fiber body" if you don't like paint on your C8 Corvette or Corvette Z06. Since we're talking about a fully bespoke car, the Unica Series 1 is available in any paint color limited only by the customer's imagination.
Meanwhile, the interior choices range from full handcrafted cowhide to an unlimited selection of materials, colors, stitching, and accents, including custom thumb grips on the wheel like a genuine European exotic supercar. Carravagio Corvettes also offers a plethora of performance and tuning upgrades like Brembo brakes, lightweight wheels, or a supercharger if you want more muscle to go with the car's European demeanor.
As expected, the Unica Series 1 demands a fat bank account. The modification package starts at $110,000 and does not include a brand-new C8 Corvette Stingray ($60,900) or Z06 ($86,200). We've already seen scissor doors in a C8 Corvette, but something tells us Caravaggio Corvettes will have no trouble filling the build slots for its Unica Series 1.