The Real Reason The Google Nexus Q Was A Huge Flop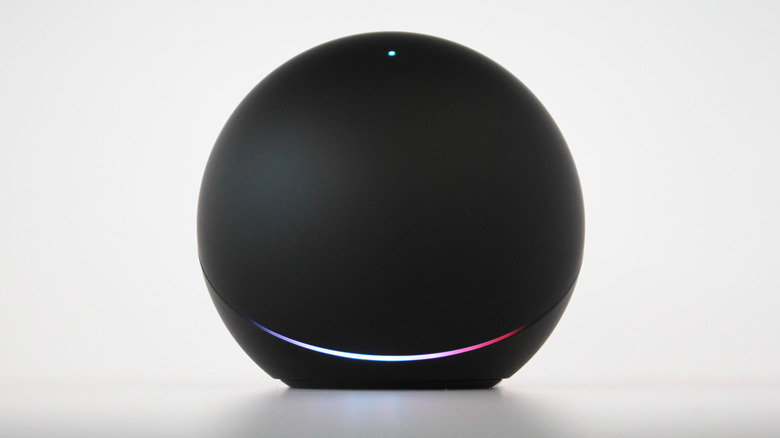 Mathew Sumner/Getty Images
If Google had a list of top 10 failed consumer hardware projects, the Google Nexus Q would be at the top. After the tech giant introduced the device at its annual I/O developers conference in June 2012, it sold out overnight. The Nexus Q was an Android-based social streamer that could connect your phone and tablet to your home theater for you to control it remotely and send content to the cloud. What made it stand out from traditional home theater equipment was its spherical design, making it resemble a bowling ball or a shot put.
By itself, the Google Nexus Q cost $299, and the speakers (Triad Bookshelf Speakers) and cables (Google branded) that had been intended to be sold by the Google Store alongside the media machine were $399 and $49, respectively. The hefty price tag for a device that was supposed to cost the same as a game console angered customers. However, that was not the only reason it failed to make it on the market. The biggest problem was the amount of platforms it allowed people to stream content from.
The rapid rise and fall of Nexus Q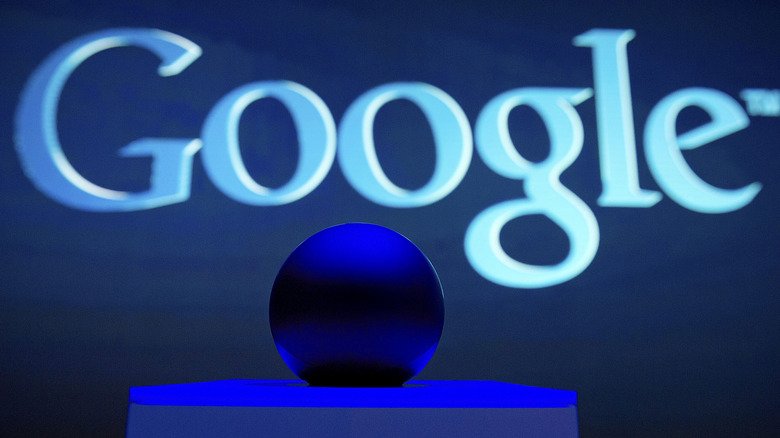 Bloomberg/Getty Images
The Google Nexus Q, running on Android 4.0 Ice Cream Sandwich, only allowed users to stream content from Play Music, Play Movies & TV, and YouTube — all platforms owned by Google. The media interface was set up that way for users to create social playlists from the apps for friends to see and add more of their favorite content to the queue, making for a fun, collaborative media experience. It was a novel way to play media at the time, but critics slammed the Nexus Q for not allowing them to play content from platforms outside the realm of Google and Android.
In July 2012, Google announced that it would be delaying the release of the Google Nexus Q. Google sent a letter to pre-order customers at the time, suggesting that they "heard initial feedback from users that they want Nexus Q to do even more than it does today." That message went on, saying Google "decided to postpone the consumer launch of Nexus Q while we work on making it even better." Early buyers were sent the first (and only) iteration of the Nexus Q device for free. Three months later, Google removed the Nexus Q from the Nexus landing page, and the product was never made available for purchase again.
Why the Google Nexus Q failed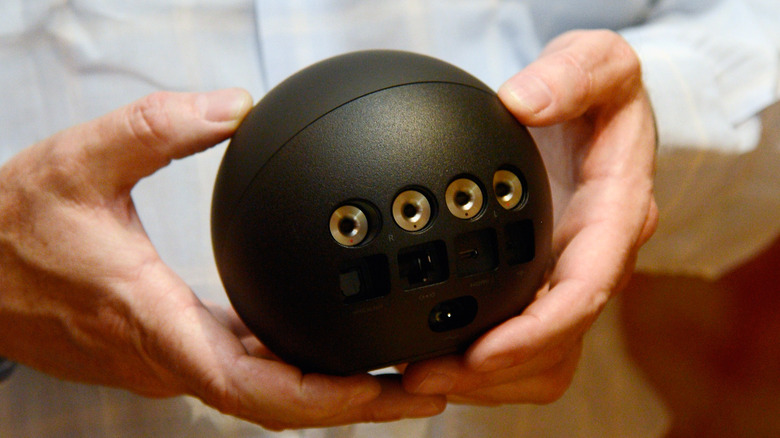 Kevork Djansezian/Getty Images
The Google Nexus Q flopping big time boiled down to two issues: platform restrictions and the surprisingly high price. Other Android devices allow people to stream content from Netflix, Hulu, and Spotify in conjunction with YouTube, Play Music, and Play Movies & TV, so for Google to exclude platforms they don't own from its product was highly unorthodox. It was created as their own answer to Apple TV and Sonos, but failed to live up to their capabilities.
As for the price, the speakers and cables could've been included with the Google Nexus Q, but they were to be sold separately because all the elements were designed and manufactured in the USA, which was not the most cost-effective strategy in customers' eyes. In keeping those accessories separate purchases, Google delivered an expensive gadget that didn't actually do much of anything on its own. 
It wasn't long after Nexus Q disappeared that Google was hard at work making Android TV a reality for a wide variety of products that would, in turn, be ready and willing to do battle with Apple TV, at least. Google's attempts at creating a Sonos competitor haven't gone quite as smoothly. 
So while the Nexus Q didn't quite make it past the starting line when it aimed to launch back in 2012, Google learned a whole bunch of valuable lessons in the short time between reveal and release. Given the reach of Google products that've sprung up since 2012 with the ability to stream media, it's safe to say that the Nexus Q walked so that other Android products could run.