The iPhone 8's final design and software implementation aren't yet final, but Apple's public moves in the past few years give us a good indication of what we're about to get. With the next set of iPhones, we'll get a span of prices and functionality, starting with a device that's very similar to what we've got right now (in stores right this minute). There'll also quite possibly be a device we've thus far been calling "iPhone 8" – though it could well be called something else, like iPhone Pro, iPhone Edition, etcetera.
Each of these devices – likely a set of 3 new iPhones – will epitomize Apple's method for the iPhone BAE mindset. Before all else, this hardware and software are what an iPhone user wants to use. There's no other way to go once an iPhone user's deep within the iOS universe – especially once the iPhone user has used several devices over a span of several years.
1. One Year Later
SEE TOO: A Giant New First for iPhone 8
If Apple's new method of three iPhones per year continues past this year, the top-notch features of the iPhone 8 won't take long to reach slightly more affordable models. Unlike smaller brands (often running Android), Apple's tendency is to support the lowest-end iPhone with software updates just as long as they do the most expensive model. If you're already a part of this ecosystem with a low-end iPhone from years past, Apple's got a smooth transition waiting for you in a familiar experience on the iPhone 8. Or you can pay a bit less and get the best of the best from last year, and still expect software updates as you do.
2. Wireless Charging
While Wireless Charging was brought in part to the world of Android smartphones a few years ago, physical ports never really went away. Whenever Apple brings about change like this, the entire industry tends to react. If Apple does indeed make this phone wireless charge-friendly, the rest of the wireless charging smartphone industry will benefit.
JUST so long as Apple chooses to use a standard method for charging, like they've indicated they might, all will be good. And if you've joined any tribe other than that of the one Apple's chosen, chances are you don't have a lot of variety for accessories in the market now – and won't in the future, either.
3. Huge Display and a hidden Home Button
A very brief look at some concept navigation earlier this month gave us an idea of what it'd be like to do away with the home button. This isn't new to smartphones – Apple would be one of the last companies to do away with a physical representation of a home button in the industry. But for those users that have always used a home button, want a full-phone-display, but don't want to get rid of the home button at the same time – there's this.
4. Touch ID in the OLED
Back in May of this year, reports of Touch ID embedded in the OLED began to take hold of iPhone 8 rumors. It's been a long time coming, allowing the whole front of the smartphone exist as a single panel of touchscreen goodness. But even with the Touch ID sensor placed in the OLED instead of aside from it, there's still what seems to be a speaker and camera up front – since we can't seem to do without either quite yet.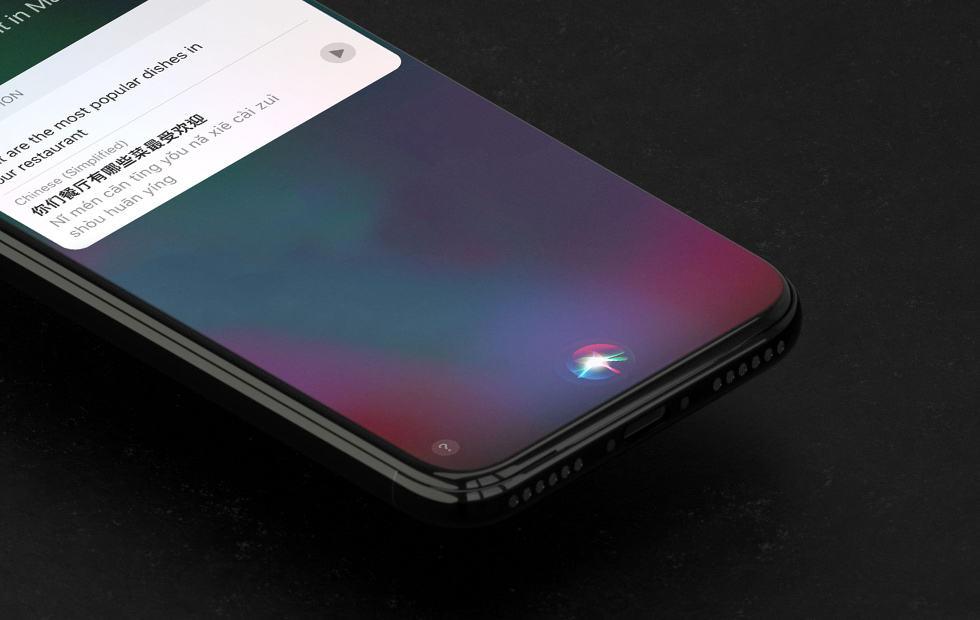 5. Project Mirrorshades and Augmented Reality
If sources are to be believed on Apple's work with Project Mirrorshades, living in the iOS universe now – and through the iPhone 8 – will make using this next-generation pair of AR glasses feel like a seamless transition into next-level personal device living. Unless of course you tried on an Apple Watch, bought one, and decided to return it to the store a couple weeks later because all you used it for was notifications.
The Machines running on #ARKit powered by #UE4! https://t.co/xC4hum7dhk @EpicGames @UnrealEngine #ar #AugmentedReality @Apple pic.twitter.com/5rOpUIlDuA

— Directive Games (@DirectiveGames) July 21, 2017
If and when Apple works with Augmented Reality via their ARKit for developers, it'll come to this generation of devices through iPhone 8 first. Even before these glass-es. Of that you can be sure – again, assuming Apple doesn't make an about-face on the whole AR universe.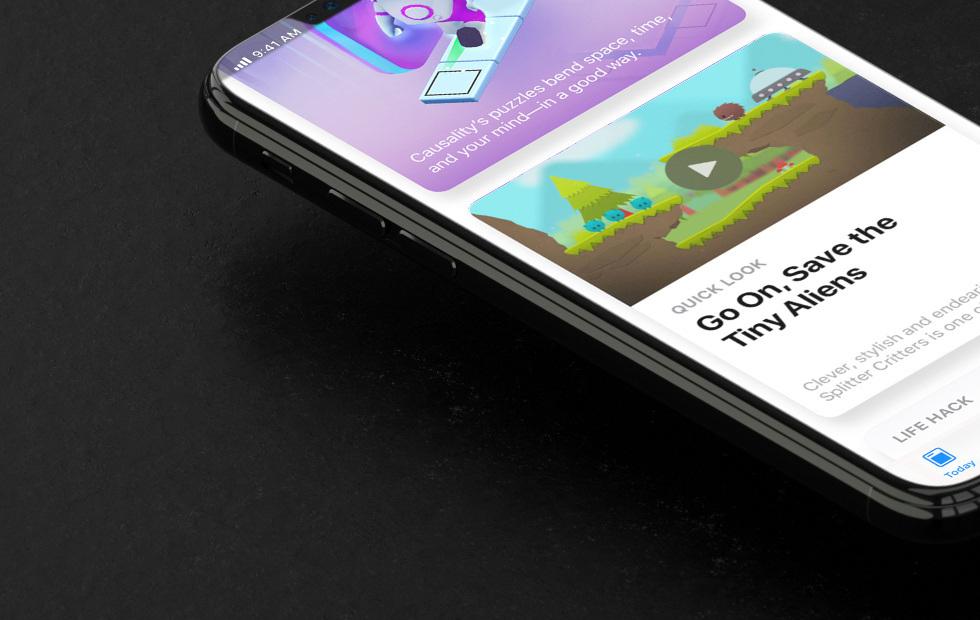 Have a peek at the timeline below for additional insight into Apple's next set of iPhones. Also note that the images above come in part from a render made by Anthony Boyd. He's got the heat when it comes to making use of the devices we use each day – in 3D rendered form.