As we approach the release of a couple more Motorola-made smartphones on the 25th, it's become a good time to be a fan of the mobile MOTO brand again. The staple brand name in mobile electronics had a few years of ups and downs – switching parent companies twice over – but they've come home once more. Owned by Lenovo and moving forward with a unique and powerful phone lineup, Motorola's once again hit their smartphone stride.
1. Moto E4 / Low-Price High-Value Combo
A few years ago Motorola introduced the Moto G, a smartphone which epitomized a new concept in the smartphone market. Moto G was a small phone with basic abilities, low cost, and the promise of software support. Here in 2017, that torch has been passed to the Moto E lineup.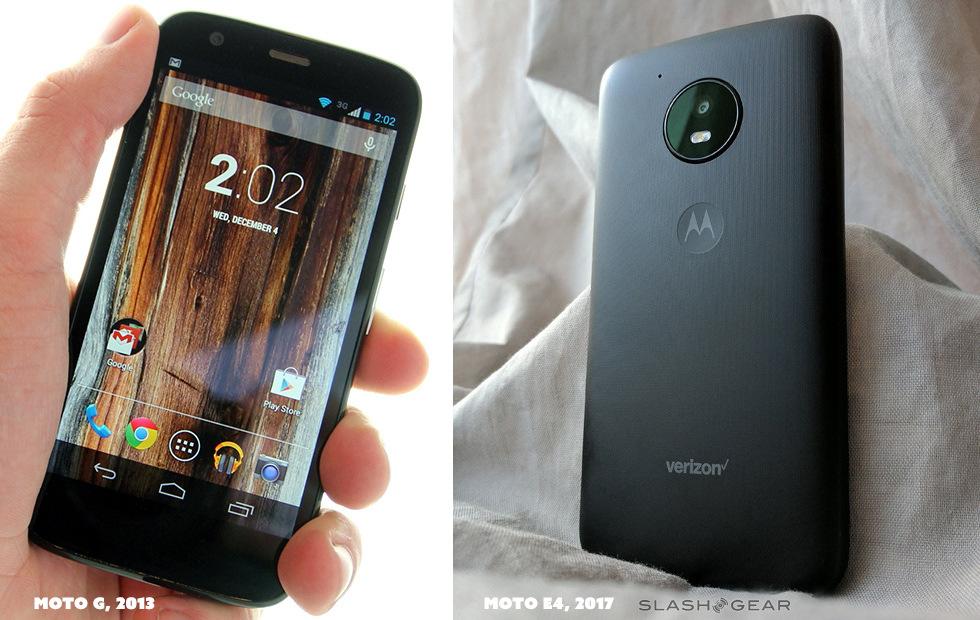 The most recent device I've reviewed from Motorola is the Moto E4 from Verizon. That device can also be purchased without a carrier – and it is very much the great combo of low-cost/high quality that its great great grandfather was in the Moto G. And it looks nice, too.
2. Back in the Good Design Groove
Whatever nonsense was going on during the transition from Google to Lenovo seems to be finished. The Moto G4 was not a very solid-looking design – and that square fingerprint sensor didn't go away until this year. Thankfully Motorola seems to have come to its senses with a smooth set of looks for the newest generation of MOTO-branded smartphones with a much more refined set of hardware elements.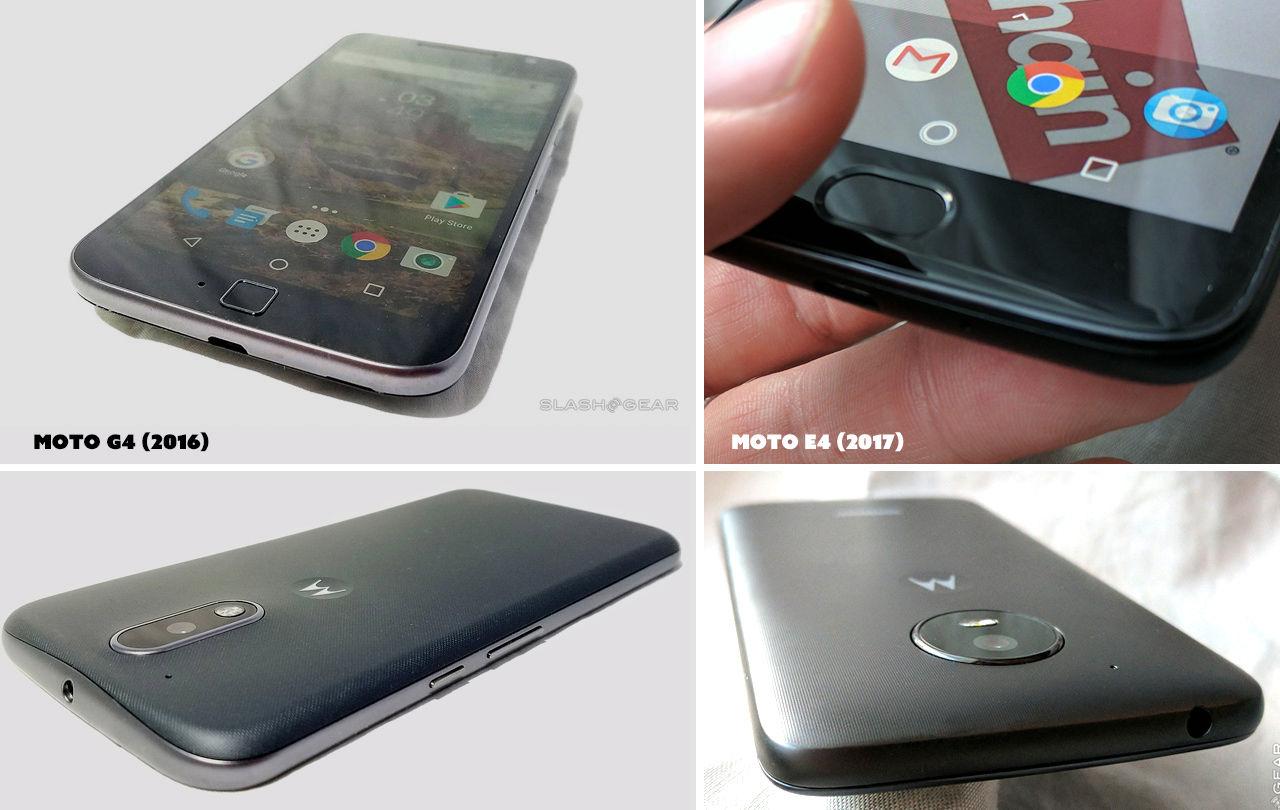 Look at the Moto G4 above, on the left – that's from July of 2016. Then look at the Moto E4 here on the right. That Moto E4 is from our review of the device, showing Motorola's clear sense for a future in the only equilateral shape a smartphone should ever have, a shape that has no flat sides at all: a circle. Metal rim, flat in the right places, chrome in the right places – it is smooth Motorola industrial design back in action, with a dash of Lenovo's influence for good measure.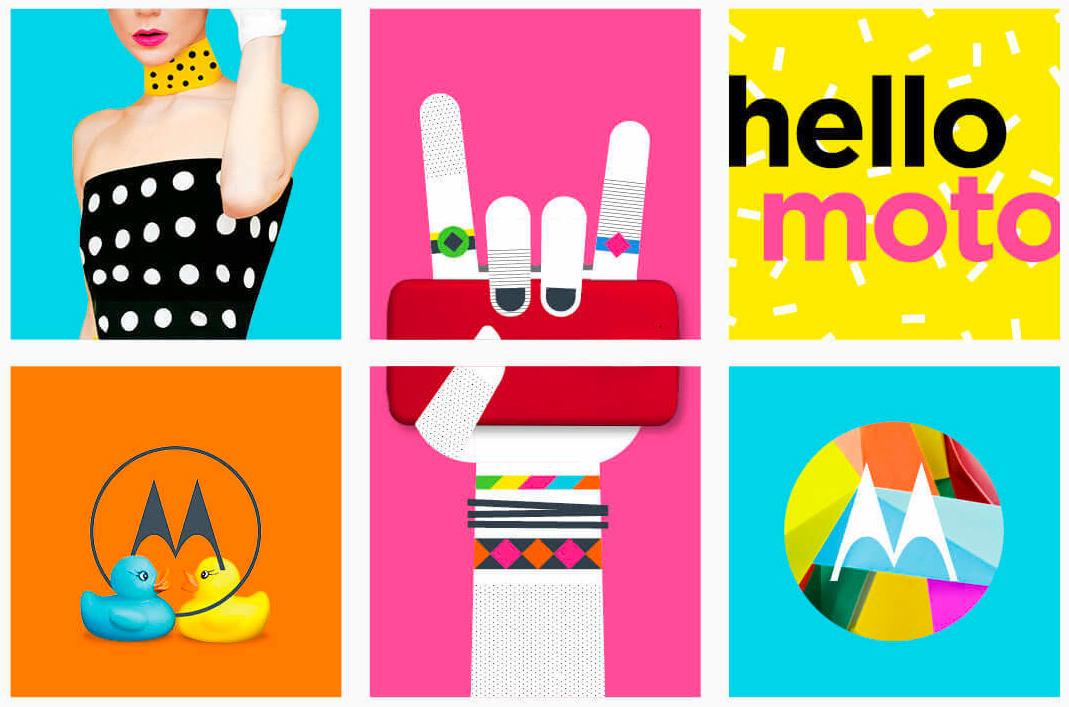 On the visual aspects of the brand – the brand identity and rebirth of the cool factor that's come about over the last year, especially, we have FutureBrand to thank. They've done some serious business in making Motorola a slick name again.
3. Moto Mods
Unlike any other plug-and-play modular smartphone system that's been released before, Motorola's actually sticking with their plan with MOTO Mods. This system requires Motorola to continue to make the same hardware connection on the back of their smartphones for a few generations at least, and they've stuck to their guns so far. The Moto Mods that've been released so far have been downright decent, too.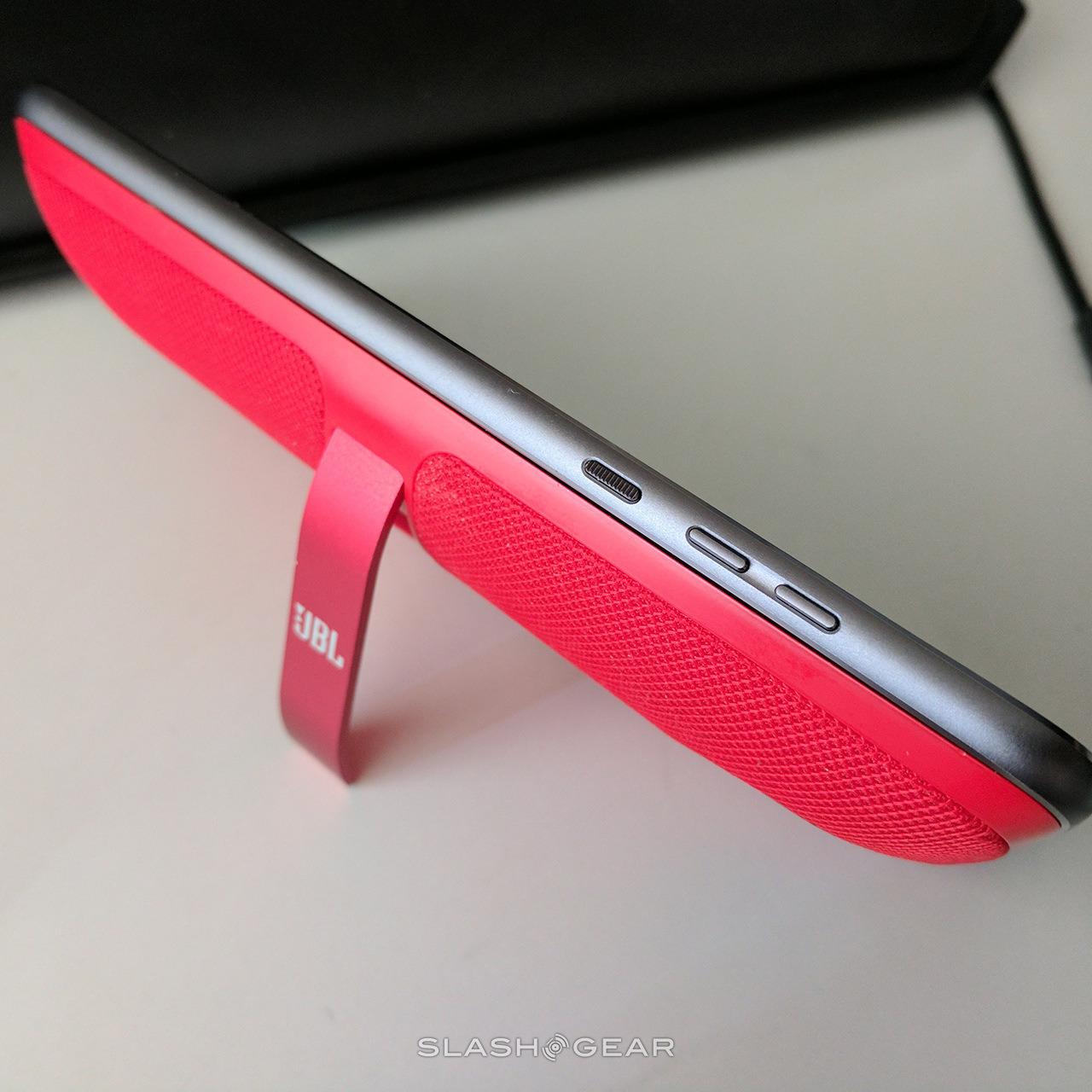 In particular I find the ability to slap on a Moto Mod battery quite helpful. Especially since I can extend the life of the device itself without having to open up the back and switch out the battery manually, as I would with a smartphone with a removable battery feature. The other Moto Mod that makes the whole system great is the JBL SoundBoost 2 which I've used with the Moto Z2 Play.
4. Moto Z2 Play / Mid-Tier King
Over the past couple of years, the brand OnePlus has emerged as a major contender in the mid-tier smartphone market. While their OnePlus One, Two, and Three didn't necessarily have the best-of-best specs onboard, their low-low pricing more than made up for the few things they lacked. But this is 2017, and this is the Moto Z2 Play, a device that's just as good as the OnePlus 5 but costs $25 less.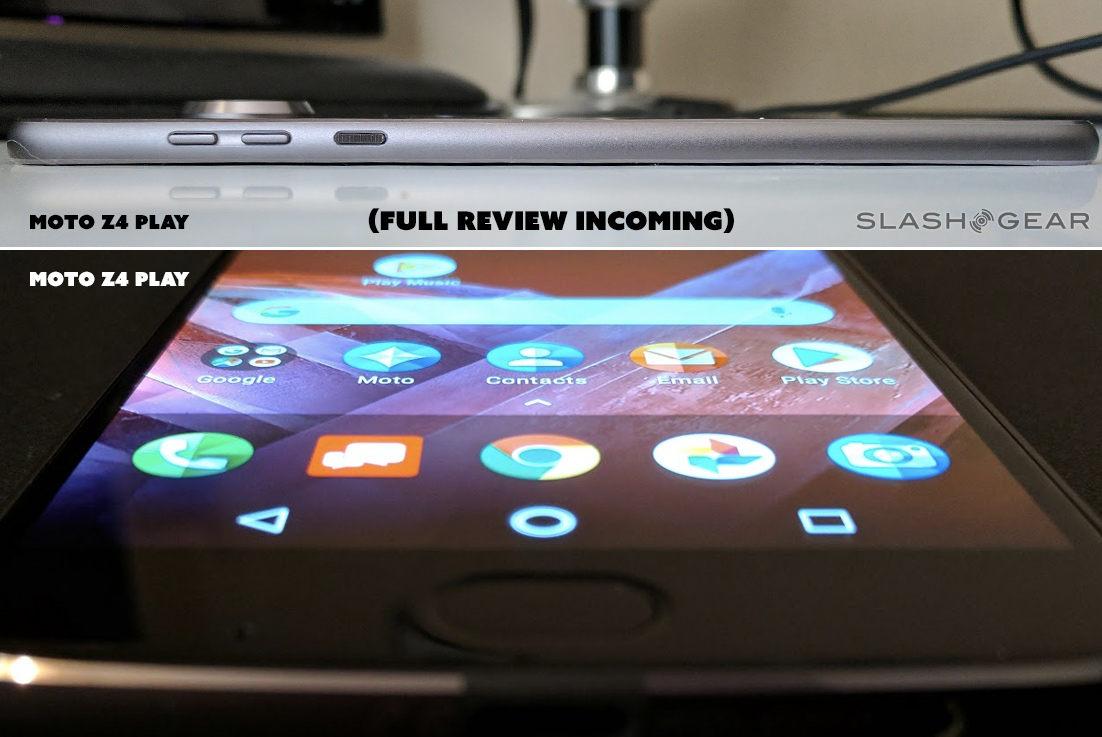 Don't get me wrong, the OnePlus 5 is a truly fine value proposition (see our OnePlus 5 Review), but the slightly more reliable results with the camera and the much brighter display make for a real knock-out fight on the Z2 Play's behalf.
5. Support and Reliability
Motorola isn't going away any time soon. Lenovo's most recent earnings report appeared this May with positive news for Motorola. Lenovo's Mobile Business Group (including Lenovo and Moto-branded phones) had a 19.7-percent revenue growth over the company's fourth fiscal quarter (in markets outside of China) – and Lenovo's Q4 smartphone shipments "increased 17.4 percent to 11.3 million units outside China, beating the market significantly by 12.8 points."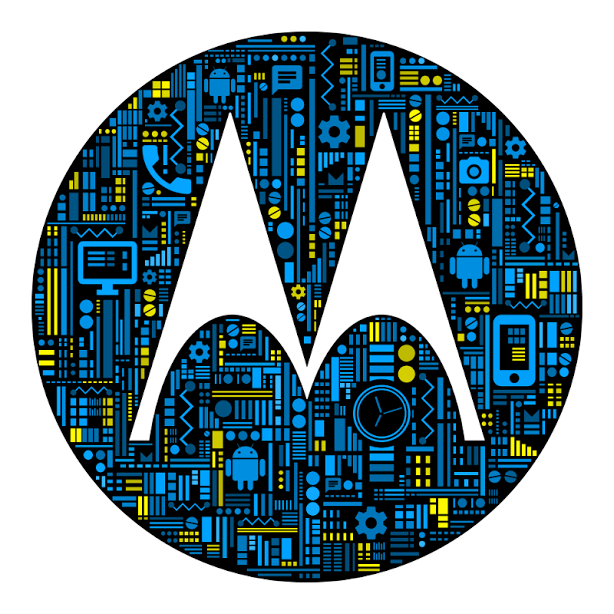 With Lenovo's smartphone business (that has Motorola's MOTO at its forefront) growing, Motorola's looking like a solid investment right this minute. With what I've seen in the last couple of Motorola phones I've reviewed personally, I can comfortably say Motorola's back in contention as one of the best smartphone brands on the planet.
JUST so long as they keep the heat on when it comes to software updates! I'm holding you to the standards you yourself set, MOTO – don't let me down!
ALSO, before the inevitable "shill!" comments: no, this is not a paid advertisement from Lenovo or Motorola. It's simply my opinion that Motorola's mobile brand is back on track under Lenovo, and I'm all for more competition in the smartphone segment beyond the usual Apple and Samsung suspects.