5 awesome iOS 10 features that didn't get WWDC 2016 demos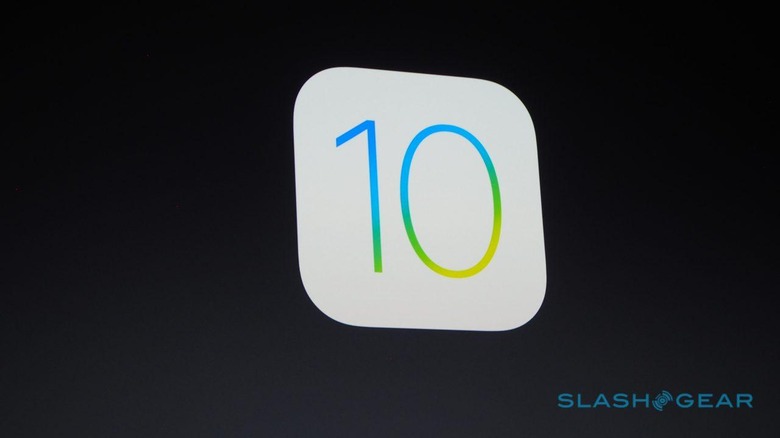 With its super-fast rundown of ten of the top features of iOS 10, there's no denying that WWDC 2016 packed as much of the iPhone platform in as possible. Billed as the biggest release for iOS users so far, features like a supercharged Messages experience, a new Home app for HomeKit control, and a much smarter Siri all promise to have an impact every day on how we use our iPhones and iPads.
That still leaves plenty to explore, however, and while developers dig through the iOS 10 preview released today, Apple gave some hints of its own from hastily-shown slides on stage during the keynote.
Here are five of the iOS 10 features we're most intrigued by...
Side-by-side Mail compose on iPad
With the arrival of the iPad Pro – in both 12.9 and 9.7 inch sizes – there's no denying that Apple is positioning its tablet as just as much a content creation platform as it is for content consumption. We've already seen split-screen multitasking for different apps, present in iOS 9, which seriously cuts down on the amount of app jumping you need to do.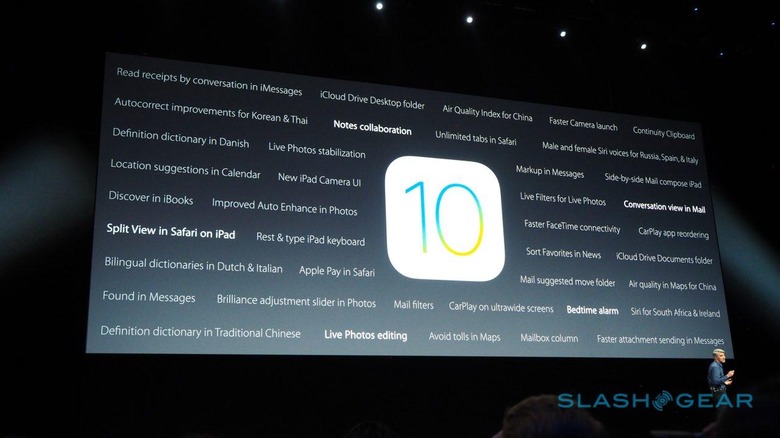 During the keynote, a similar split-screen feature was shown as part of iOS 10: the ability to view two Safari webpages onscreen at the same time. That, it turns out, is not the only such improvement, as the Mail app will support side-by-side compose of new messages on the iPad running iOS 10.
Email may have been declared dead many, many times, but for a lot of us it's still one of the most common uses for whatever mobile device we rely upon, and this is going to have a big impact on how well we can keep in touch.
CarPlay on ultrawide screens
Apple's CarPlay interface – bringing your iPhone to the dashboard of your car, with a pared-back, driving-friendly UX – is getting smarter Siri in iOS 10, but so far, though, we've not seen a great deal of flexibility in how CarPlay looks.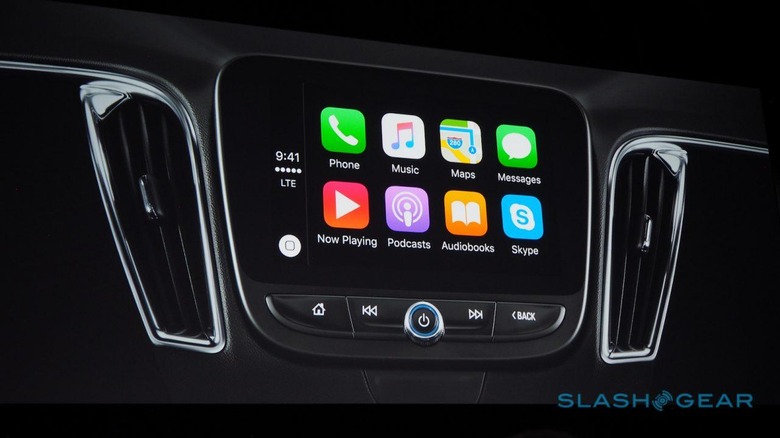 In fact, the most unusual implementation has been Volvo's, which puts both CarPlay and its own UI on the same, portrait orientation touchscreen. Even so, that's Volvo's customization, not Apple's.
That'll change in iOS 10, when Apple adds support for ultrawide screens in CarPlay. Considering how many cars – from automakers like Mercedes-Benz, BMW, Lexus, and more – are adding such wide-aspect panels to their high-end dashboards, that should mean a far more aesthetically-pleasing – not to mention flexible – way to use CarPlay moving forward.
Avoid tolls in Apple Maps
Apple Maps has come a long way since its much-maligned first generation release, and as well as a fresh new interface in iOS 10, integration with Yelp, Uber, and other third-party services, and a new navigation system, there are some features which promise to save you money.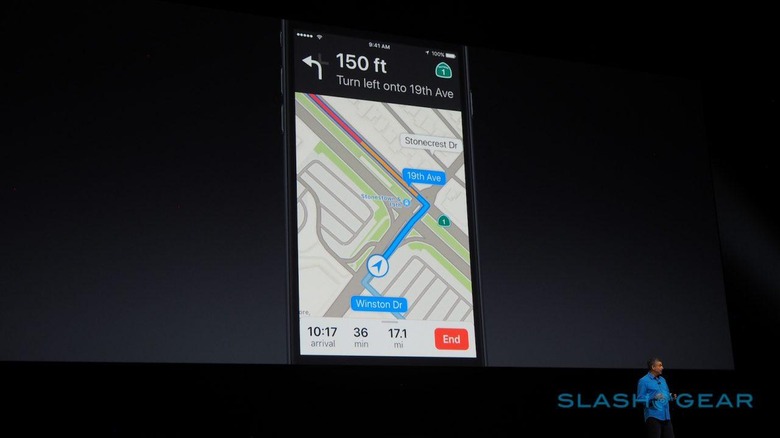 One of those which sounds minor but could mean the difference between using Apple Maps and picking a different app altogether is the ability to now filter routes by tolls.
Considering some states make heavy use of highway charges – which can add up over the course of a year's commuting, as well as sometimes requiring annoying exact change – this might well be one of those iOS 10 features which end up impacting a lot more people than you might expect it to.
RAW photo editing
Apple's camera experience in iOS 10 is getting a solid polish – there's a new camera app interface for the iPad, too, even though that didn't get stage demo time at WWDC 2016 today – but there are features underneath intended to give developers more flexibility.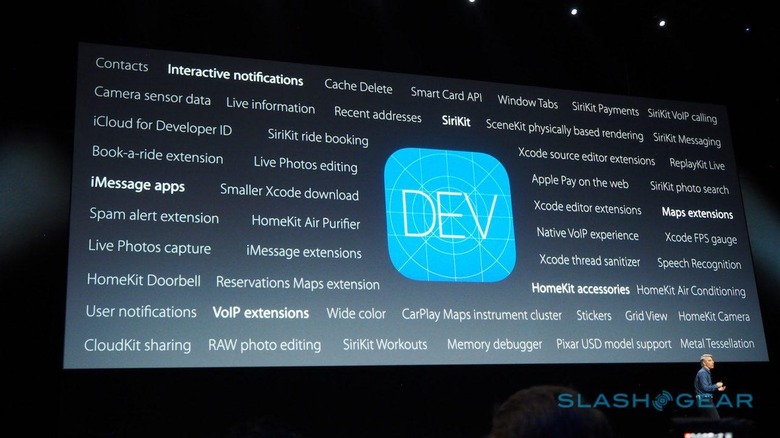 One of the most interesting is RAW photo editing. Usually, when you take a photo on the iPhone, it spits it out as a JPEG, but third-party apps will get access to the raw camera images and be, presumably, able to manipulate them for a greater range of tweaks and adjustments.
Considering the iPhone has become one of the most popular cameras – used for recording feature films, no less – that could make a big difference for prosumers and professionals alike.
Removing native apps
This one's so good, we've dedicated a whole article to it. No more folder of "Junk Apps" that Apple won't let you delete. No more accidentally opening up the Stocks app. it's only taken ten generations, but you'll finally be able to get rid of them.
Get all the WWDC 2016 news in our Apple hub