4-inch iPhone 5 and thicker iPad 3 tipped for 2012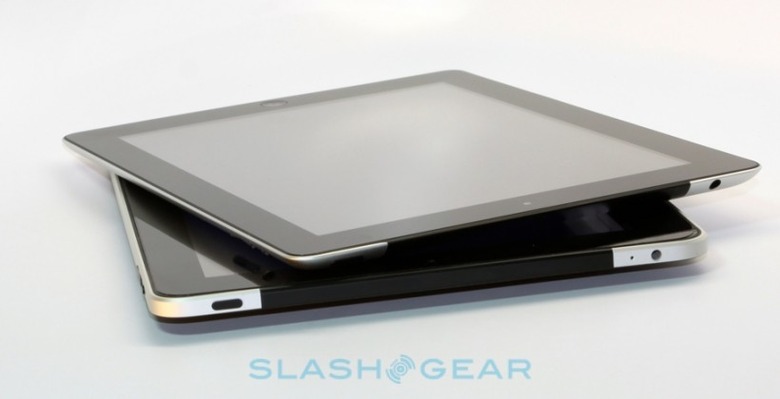 Apple's iPad 3 will gain a little weight to accommodate a higher-resolution display, sources claim, while the iPhone 5 will grow almost a centimeter in length so as to fit in a 4-inch screen for 2012. Whereas previous leaks tipped a teardrop-profile next-gen iPhone as Apple's "significant redesign" that concept is believed to be a victim of LTE battery requirements, iLounge's trusted insider suggests. Instead, the new iPhone 5 will have a metal casing and be 8mm longer than the current model, on course for a release in summer next year.
As for the third-gen iPad, Apple's insistence on using a higher-resolution display than the current 1024 x 768 has supposedly had a knock-on impact on design. A more pixel-dense panel demands stronger backlighting, and Apple will increase the depth of the iPad by a minor 0.7mm in order to fit a second light bar.
That fits with previous leaks that indicated the iPad 3 would run at a whopping 2048 x 1536 resolution, leapfrogging the current generation of Android tablets in screen detail. Acer is believed to be readying a 1920 x 1200 Iconia Tab A700 running NVIDIA's quadcore Tegra 3, but even that would be out-pixeled by Apple's rumored slate.
Finally, the significant MacBook Pro refresh is expected to take place sometime in 2012, not in time for the holidays as previous leaks suggested, the source indicates. That fits with reports last week of an early Q2 release for the updated notebooks, which will see the Pro line-up follow the MacBook Air in ditching an optical drive in favor of a slimmer profile.