MacBook Pro tipped for Air-style update by holidays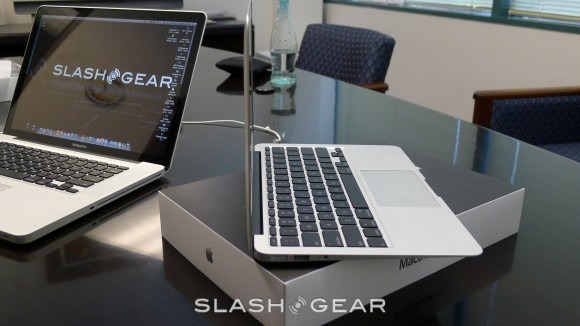 Apple's official MacBook Pro refresh may have taken place early last week, but the company is reportedly readying a more significant update to the notebook that will borrow design and spec directions for the MacBook Air. Both TUAW and Mac Rumors have been tipped on incoming 15-inch and 17-inch notebooks believed to be Apple's oft-discussed significant MacBook Pro overhaul, with integrated SSD memory and no optical drives along with sleeker chassis.
Exact specifications for each model are unknown, but they are likely to include backlit keyboards, ThunderBolt high-speed ports, an SD card reader, USB, audio and ethernet, just like the existing MacBook Pro models. Apple's update last week boosted processor speed as well as making some graphics chip changes on select models, though the company is yet to shift the Pros wholesale from traditional HDD to SSD storage.
It's also unclear what might happen to the 13-inch MacBook Pro, which until a few refresh cycles ago was the unibody MacBook. With the Pro and Air lines believed to be converging in terms of style and capabilities, it's possible that Apple could axe the 13-inch Pro altogether and leave that section of the market to be occupied solely by the ultraportable Air.
TUAW has heard that the new MacBook Pro line could be on the market by Christmas, with Apple bringing a strong challenge to Intel Ultrabooks. No word on pricing at this stage.