Air-style MacBook Pro due early Q2 say suppliers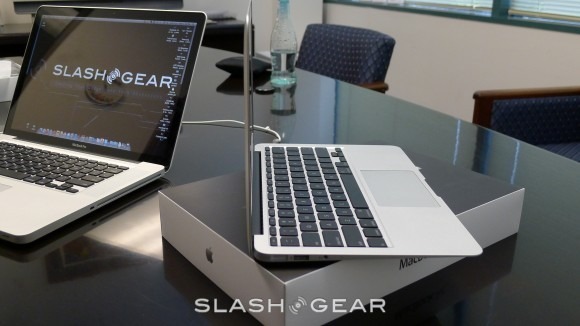 Apple's rumored 15-inch ultrathin MacBook could hit the market in early Q2 2011, the latest supply chain intel suggests, with mass production tipped to kick off in March. Details on whether the notebook will be classed as a larger MacBook Air or a new, skinny MacBook Pro redesign are unclear, DigiTimes's sources maintain, one expected casualty is the DVD burner, as Apple shifts to do away with optical media.
According to those insiders, Apple suppliers have begun shipping components for the 15-inch ultrathin model, albeit in small volumes. That fits with previous rumors that suggested it was the MacBook Pro that was in for an Air-style update, though timescales then indicated Apple could have the new model on the market by the holidays.
Still, that would put a major refresh in close proximity to the late-October spec tweak of the MacBook Pro line, where Apple added faster Sandy Bridge processors along with some different graphics options. The company has traditionally shown itself loathe to abbreviate its paced launch cycle, and an early Q2 release would give the current models six months to demonstrate their worth.
In addition to a redesigned 15-inch MacBook Pro, Apple is also believed to be readying a similarly skinny 17-inch model that would also ditch the optical drive. The company has long been tipped as attempting to shift wholesale from HDD storage to SSD, as in the MacBook Air.