24hr Glass sale tipped to blast open Explorer Program [Updated]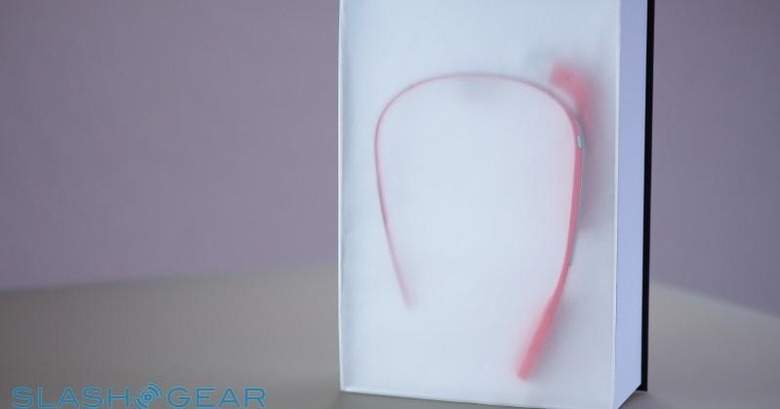 Google is reportedly preparing to throw open membership to its Glass Explorer Program for one day only, with leaked documents suggesting invitation-free sales of the Android wearable in what would be its broadest deployment to-date. So far, Google has relied on invitations to purchase Glass units for $1,500 after initially offering it to Google I/O developers back in 2012, but the so-called Explorer Program Expansion will potentially increase its public footprint considerably beyond the current roughly 10,000 wearers.
According to the slides acquired by The Verge, the proposed promotion would last "about a day" and has been tentatively scheduled for April 15th. That would require approval of the scheme by today, however. As is currently the case, only those in the US would be allowed to buy the headset.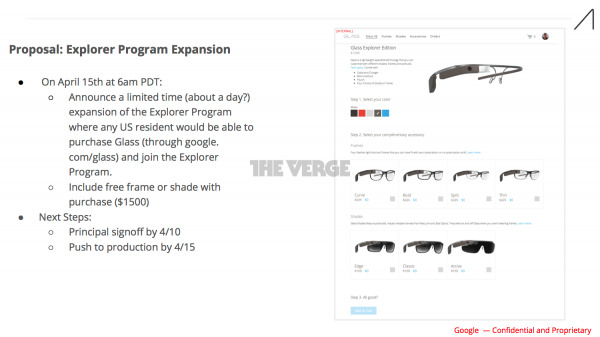 Just as with existing members of the Explorer Program, anybody wanting to take advantage would still be expected to pay $1,500. However, they'd also get a free frame or shade, it's suggested, from Google's recent Titanium Collection, with the potential to support prescription lenses if the wearer requires them.
However, what this isn't is the consumer launch of Glass, details of which remain murky. Google has previously indicated it will launch the mass-market model sometime later this year, though pricing, design, and specifications are all a mystery.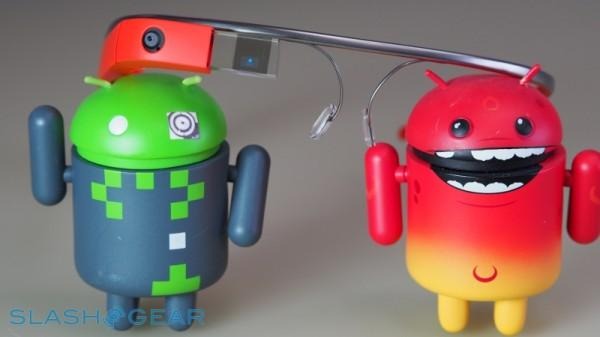 Google has come in for some criticism over the time Glass has been in the public eye, with many concerned at the wearable's implications for privacy. Risks to safety have also been raised, such as when used by drivers.
However, the search giant has maintained that the Explorer Program offered key insights into how Glass might be best used that internal testing simply could not replicate. Recent research has also pointed to possible health benefits from Glass, such as helping those living with Parkinson's.
This new promotion, if given the green light to go ahead, could well be Google's last Explorer Edition test as it refines the wearable ahead of locking down the consumer model.
Update: Google has confirmed the April 15th sale date
SOURCE The Verge