These are the most popular Ford Mustang Mach-E options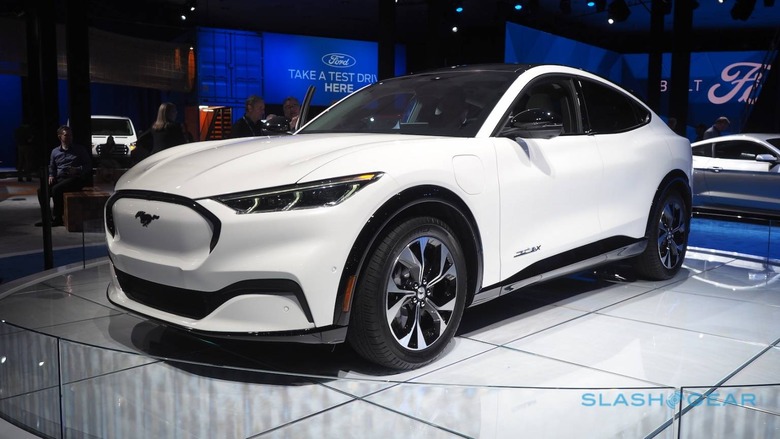 Ford has closed the reservations book on the Mustang Mach-E First Edition, spilling a few new details on how would-be buyers of the all-electric SUV are aiming to order their new car in 2020. Supplies of the limited-edition variant ran out at the tail-end of November, though Ford's four other trims are still available for placeholders.
The Mustang Mach-E First Edition will be one of two versions of the new crossover that hit dealerships first in late 2020. Based on the Mustang Mach-E Premium, it has a single configuration with all-wheel drive and the Extended Range battery. Ford says it should be good for 270 miles of range.
Ford didn't disclose just how many First Edition cars it will produce, so it's hard to say quite how successful the EV has been at this point. However, we do know what colors are popular. Ford says that Carbonized Gray is the most popular of the First Edition reservations, with 38-percent of people opting for it.
Grabber Blue Metallic comes in a close second, at 35-percent. Rapid Red, meanwhile, makes up 27-percent of reservations.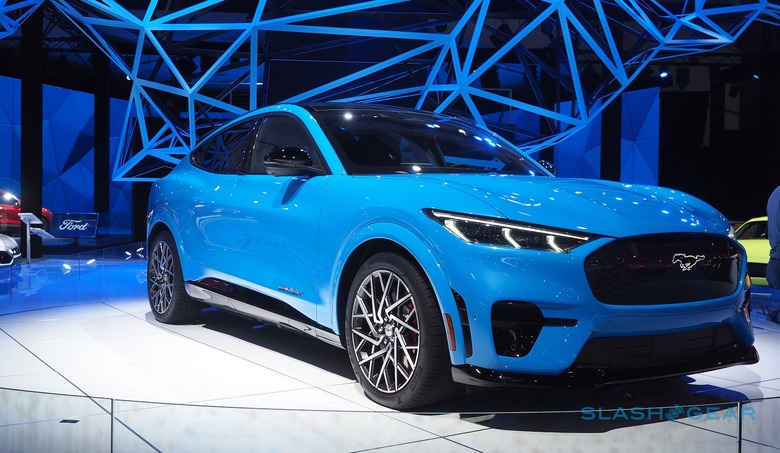 As for the Mach-E more generally, Ford says that unsurprisingly range is a key consideration for potential buyers. More than 80-percent of those in the US, in fact, are being ordered with the Extended Range Battery. In the case of the Mustang Mach-E California Route 1, that could mean up to 300 miles of range.
Around 55-percent of people have reserved an all-wheel drive car, an option which is available on most of the trims. Almost 30-percent of the US reservations are for the most-powerful version, the Mach-E GT. That Performance Edition trades range for speed: it has 459 hp and 612 lb-ft of torque, is all-wheel drive as standard, and should do 0-60 mph in mid-3-seconds. It adds Magneride suspension, too, and will be priced from $60,500 before any incentives.
Those incentives are likely a key reason why Ford is seeing such reservation interest, particularly in the GT. The automaker has confirmed that its eligibility for the full US federal tax incentive for electric vehicles is only likely to last for the first year's production of Mustang Mach-E. After that, as Tesla saw in 2019, the tax credit will first halve for six months, and then halve again for the remaining six months, before ending altogether.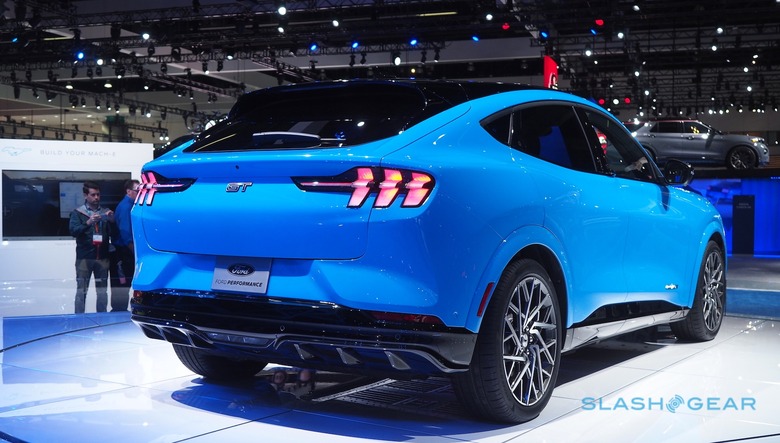 Combined with battery availability constraining supplies of the car altogether, Ford is preparing for a situation where 2021 Mustang Mach-E demand outstrips supply. The first cars should arrive with customers by the end of 2020, though some models like the Mach-E GT aren't expected to begin deliveries until Spring 2021. Over a quarter of all reservations are coming from drivers in California.
At the same time, the automaker is believed to be readying a smaller version of the car. A baby sibling to the Mustang Mach-E, it's expected to still be a crossover but use VW Group's MEB platform for electric vehicles.