Mustang Mach-E EV credits and reservations: What you need to know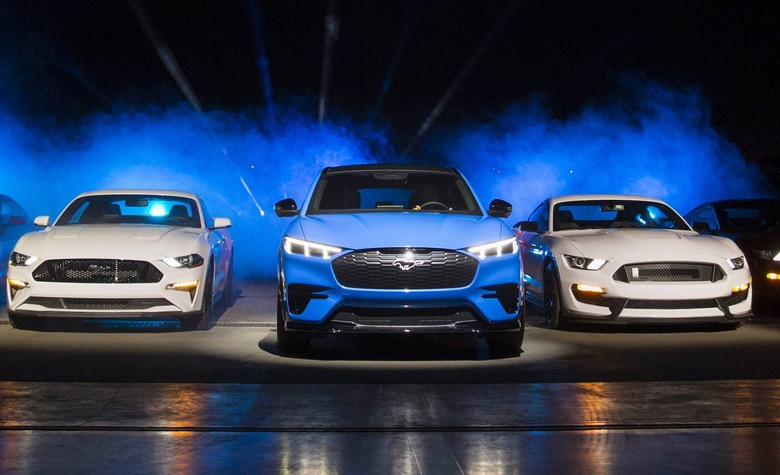 Ford has thrown open the reservation list for the 2021 Mustang Mach-E, but while you could be excused for being wary about an all-new electric car, there might be a good reason to stake an early place in line. Announced this weekend, ahead of the LA Auto Show 2019, the Mustang Mach-E isn't expected to actually arrive at dealerships until late in 2020, but you can configure your order from today.
Indeed, Ford's configurator site went live right after the electric SUV was unveiled on Sunday evening. As we've seen Tesla do before, Ford is asking for a $500 refundable deposit in order to hold a reservation, though it's not a guarantee of an order.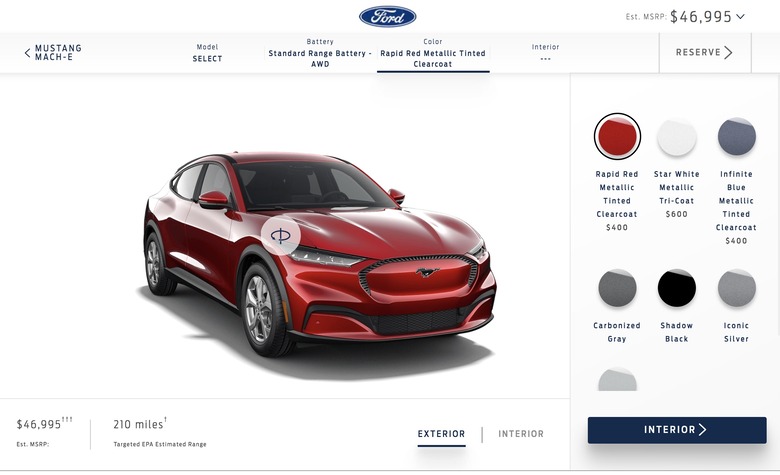 With no shortage of controversy about the Mustang Mach-E already, you'd be forgiven for taking a wait-and-see approach. After all, it's a brand new platform, with a design that looks better in the metal than it does in photos, and there are the usual uncertainties about a first-generation product and things like reliability. If your primary motivation isn't being first on your block with the new EV, you might think it's safer just to hold off until you can actually kick the tires yourself.
Ford's EV tax incentives won't last forever
Problem is, one of the biggest factors for the Mustang Mach-E's appeal is its eligibility for the $7,500 federal tax incentive, and that's not going to last forever. The incentive applies to new EV purchases – you have to be eligible for tax purposes, too – and could bring the Mustang Mach-E Premium down from $50,600 to $43,100.
Those credits aren't in endless supply, however. Each automaker gets 200,000 of them, and they're valid for both fully-electric and hybrid cars. It's not on a per-model basis, either: the 200,000 covers every eligible EV that car company sells.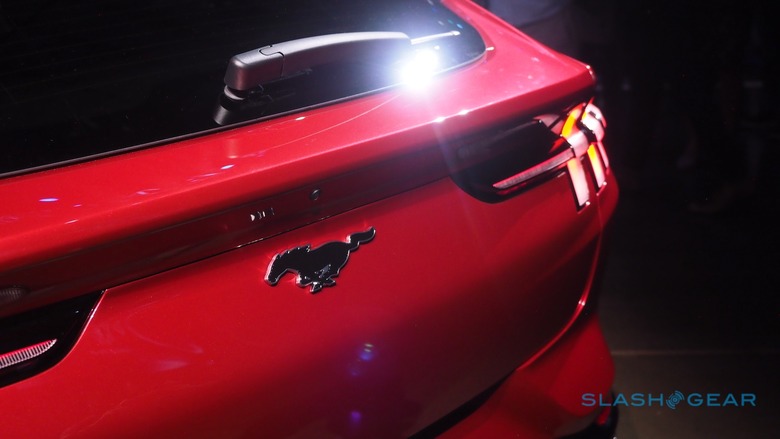 After 200,000 have been sold, the tax credit halves for sales for a further six months, then halves again for another six months. After that twelve month period, there's no incentive whatsoever. It's the situation Tesla finds itself in right now, having entered that first incentive cut period at the start of the year. Its cars are currently eligible for just $1,875 in tax credits, assuming the buyer takes delivery before the end of 2019.
For Ford, the Mustang Mach-E will arrive as it's partway through its own tax credit supply. Sales of its previous electrified vehicles have already chewed through approximately 130,000, the company confirmed to SlashGear, leaving around 70,000. That should mean "about one year of all the vehicles in production," according to Mark Kaufman, Global Director of Electric Vehicle Marketing & Distribution at Ford.
Demand will outstrip supply
Despite questions like "is it a real Mustang?" and the rest of the controversy, Ford still expects demand to outstrip supply. "For us, in terms of the supply chain and those that spend some time getting to know battery providers, it's not like an engine plant where you can just work an extra shift and crank out more," Kaufman says. "So at this point we are anticipating during the earlier days high demand."
The upshot is that, if you wait to check out a Mustang Mach-E in person before placing a reservation, you might end up not taking delivery until after the last remaining tax credits have been used up. Ford believes the reservation system is the fairest way of handling that, particularly since Mustang Mach-E GT cars won't be arriving until later on.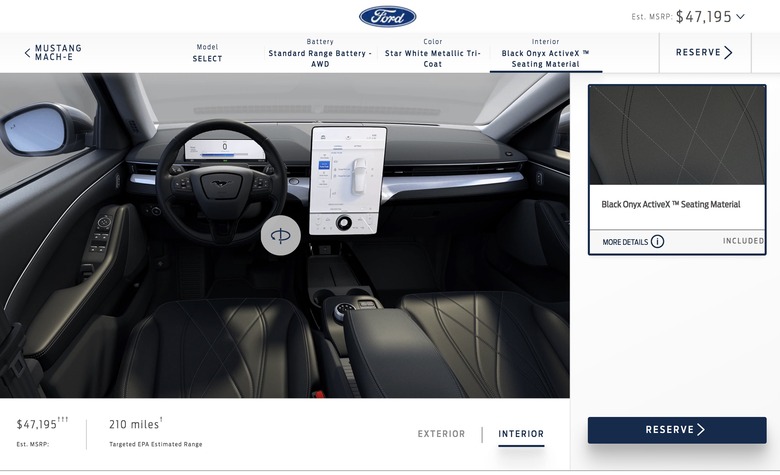 "We do have the GT in the configurator," Kaufman explains. "And we said, well, that GT doesn't launch until about nine months after the main product. So we wanted to have a fair and equitable process for customers no matter where you're at in the world. And this reservation process gives you a point, essentially a place in line and your geographic area. So that we're treating every customer reservation in a way that it's all timestamped, whether it goes through the dealer or whether it goes through online, they both feed into the same system, so that you have your place in line and that's what this $500 refundable deposit is all about."
EV credit eligibility has one big proviso
It sounds like, at this stage at least, Ford isn't planning to do what Tesla did, and adjust pricing after any incentives are reduced to offset the change in tax credits. Tesla's credit value cut also came as many Model 3 owners were still hoping to take delivery of their new vehicle, seeing the automaker do a last-minute push to get those cars handed over before 2018 was through.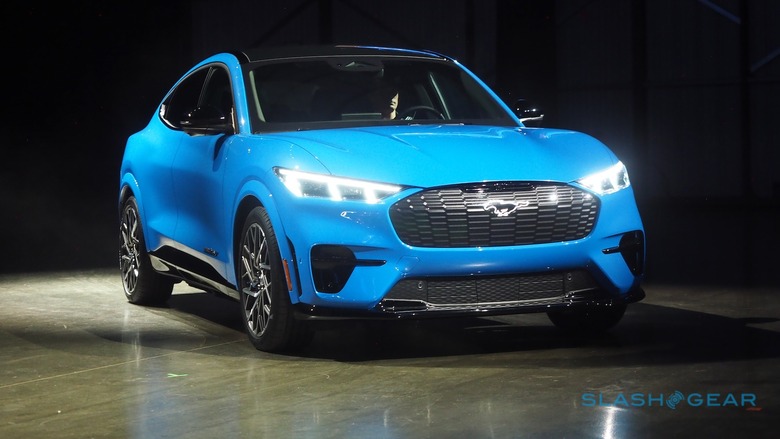 That's because eligibility for the credits is based on when the car is delivered, not when it's ordered. Even if you decided to buy a Mustang Mach-E in late 2020, when Ford still had a backlog of credits, if you don't take delivery until that supply has been used up, you're out of luck.
With five versions of the Mustang Mach-E expected, that makes picking a car potentially more fraught. First to be delivered will be the Premium and the First Edition trims, the latter a limited-availability version. The cheapest version, the Mach-E Select, is scheduled to arrive in early 2021, as will the Mach-E California Route 1. Finally, the Mustang Mach-E GT Performance Edition will land in Spring 2021.