Ford reveals Mustang Mach-E production limit for first year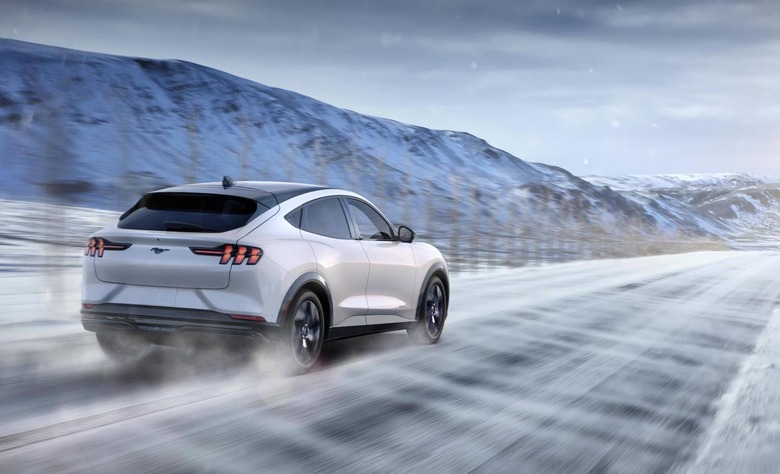 Battery constraints will limit the number of Mustang Mach-E electric SUVs in Ford's first year of production, the automaker has confirmed. Announced over the weekend, the 2021 Mustang Mach-E extends the storied performance car name into its first ever all-electric model, and its first crossover SUV, and though the reaction has been divided Ford is still expecting demand to be solid.
Indeed, the automaker had already warned that demand was likely to exceed supply. "It's not like an engine plant where you can just work an extra shift and crank out more," Mark Kaufman, Global Director of Electric Vehicle Marketing & Distribution at Ford, pointed out. "So at this point we are anticipating during the earlier days high demand."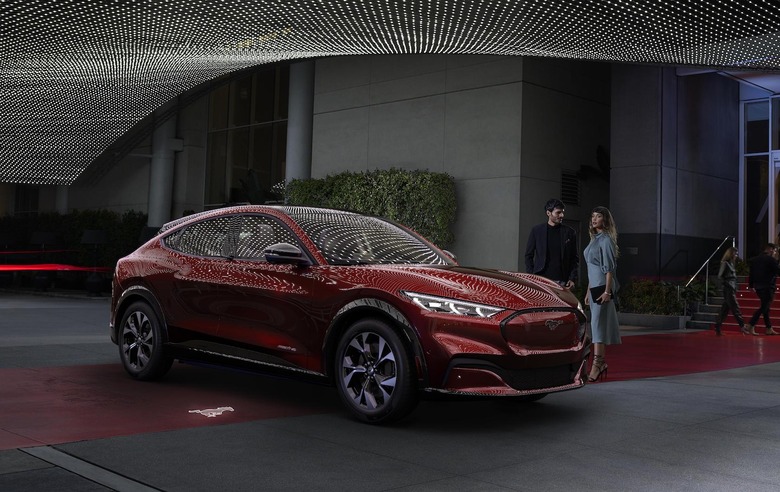 What the automaker had been reluctant to share, up until now, was just how many Mustang Mach-E it expects to sell in the first year. Now, though, we know the ceiling for that figure. Joe Hinrichs, Ford President of Automotive, confirmed that the first year of production would top out at around 50,000 of the SUVs.
That'll be shared globally around all of the markets Ford will launch the BEV in, not just earmarked for the US, Ford North America Product Communications Manager Mike Levine confirmed. The production cap was first reported by The Detroit News' Ian Thibodeau on Twitter.
Yup. It's true. If you want a #MustangMachE in its first year of production, you need to know that Ford is only going to make about 50,000 total for all customers globally. https://t.co/oKZ2r1TtT0 pic.twitter.com/seg2lWZZJ2

— Mike Levine (@mrlevine) November 20, 2019
Ford eventually plans to make five variants of the Mustang Mach-E, spanning the entry-level car, the Select, through to the top performance model, the Mach-E GT. Maximum range is expected to be 300 miles on the EPA cycle, depending on battery size and whether the SUV is rear- or all-wheel drive. Those wanting the cheapest version, or the most horsepower, however, will have to wait a little longer.
That's because Ford is prioritizing the Mustang Mach-E First Edition and the Mach-E Premium, which are expected to go on sale in late 2020. The remaining three trims will be rolled out across the subsequent nine months, roughly. Potential buyers are able to place reservations already, though since in the US the federal tax incentive for EVs is based on date of delivery not date of purchase, that does raise some questions.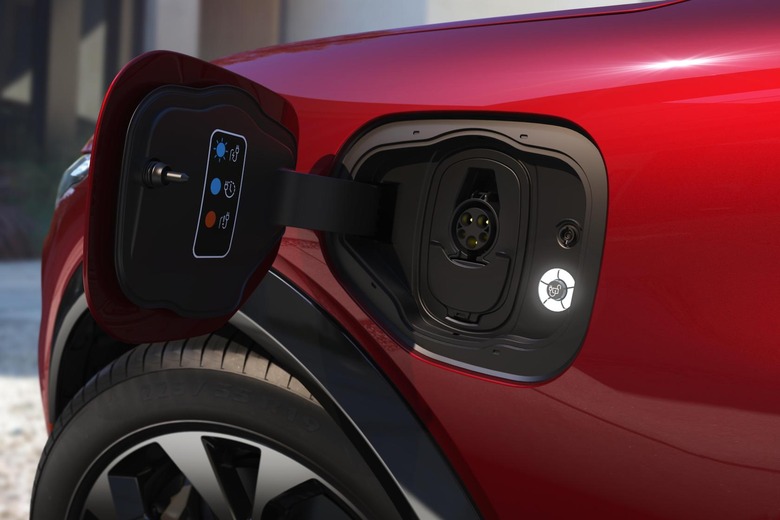 Ford has already warned that, because of its existing hybrid sales, its stockpile of EV tax credits has been shrinking. Like other automakers it began with 200,000, but only around 70,000 are left, Kaufman confirmed. Once they're all assigned, the current $7,500 federal tax credit will first halve for six months, then halve again for a further six months, before ending altogether.
Ford has said that it expects the remaining 70,000 to last for approximately a year of Mustang Mach-E availability, presumably because ongoing hybrid sales will continue to eat through that number. The automaker's reservation system will allow would-be owners to stake a place in line, but there's no getting around the limits on production. As we've seen from Tesla, potential buyers of Ford's EV need to put down a $500 deposit to hold their reservation, though it's refundable if they subsequently change their mind before placing an actual order next year.