Ford sells out of Mustang Mach-E First Edition reservations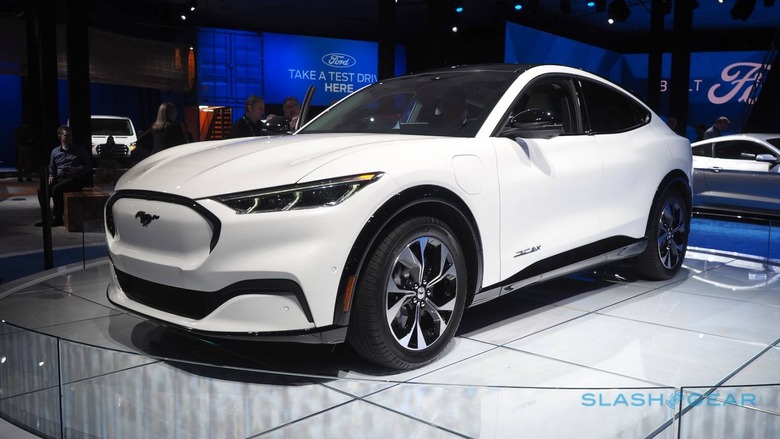 It's been a big week for electric car reservations, and the 2021 Ford Mustang Mach-E is demonstrating that while pony car purists might not be convinced by the name, that doesn't mean would-be drivers are in short supply. One of the automaker's five trims of the electric SUV has already sold out of reservations, in fact, before production has even begun.
Ford plans to launch with two trims of the Mustang Mach-E ion late 2020, the First Edition and the Premium. They'll be followed in early 2021 by the Select and the California Route 1 Edition cars; finally, later in 2021, the Mustang Mach-E GT, the most potent of the five, will arrive.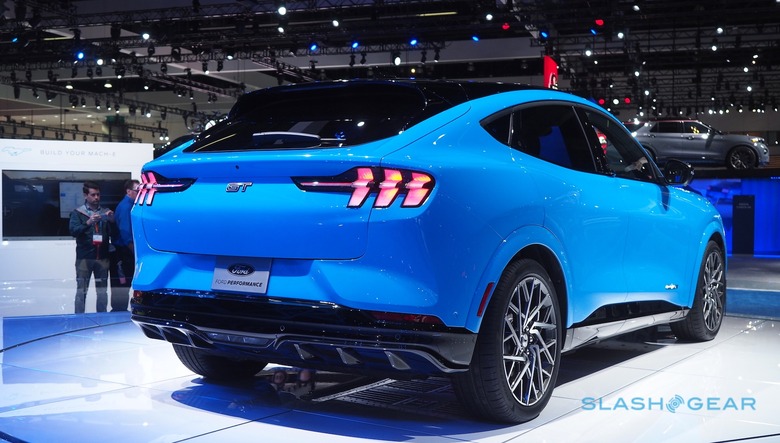 The First Edition was always described as a limited edition, and sure enough those trying to place a new reservation for the car can no longer choose that trim. A Ford spokesperson confirmed that First Edition reservations have indeed sold out in the US, though declined to specify how many of that specific model will be produced.
The limited-edition trim comes in a single configuration, with all-wheel drive and Ford's Extended Range battery. That means an anticipated 270 miles of driving on a single charge, along with 332 horsepower and 417 lb-ft of torque. Ford estimates that the Mustang Mach-E First Edition will do 0-60 mph in the mid-five-second range. It also gets red painted brake calipers, plus contrast seat stitching inside, along with metallic pedal covers. Otherwise, it's equipped like the Premium trim.
The First Edition is priced from $59,900, before any incentives or federal tax credits. Ford expects availability to arrive before the automaker burns through what's left of its allotment of EV credits, though that may not be the case for subsequent trims.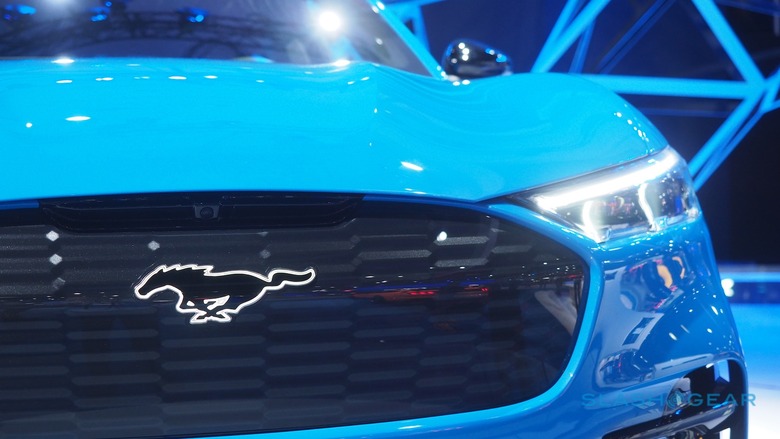 Since Ford won't say how many of the First Edition cars it plans to make, it's still too early to say just how much of a milestone this actually is. Overall production for the car will be capped at around 50,000 vehicles. Ford finds itself at the mercy of lithium-ion battery supply, among other constraints.
Still, given the controversy around whether the Mach-E SUV can qualify as a "real" Mustang, it seems interest in the car is strong. Not every reservation – which is $500 – will necessarily convert to an actual sale, and the fee is fully refundable. Actual orders will be taken later in 2020, closer to production.
It's certainly been a big week for new EV reservations. While Ford may have kicked things off ahead of the LA Auto Show, Tesla followed up with the Cybertruck reveal last Thursday. That isn't expected to begin production until 2021, but Tesla is already taking $100 reservations – again, fully refundable, with no guarantee that placeholders will convert to a full order.
Meanwhile, earlier today Fisker opened reservations for its Ocean SUV, another all-electric model. While Fisker will be offering it for sale for those who prefer an upfront purchase, it's taking a more lease-centric approach with the car.