180+ "fiberhoods" qualify for Google Fiber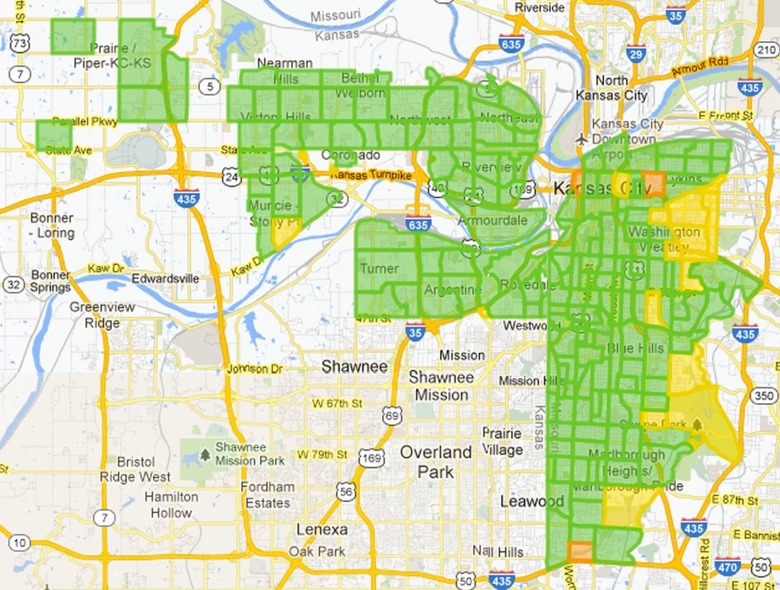 Pre-registration qualification for Google's 1 gigabit fiber internet service has seen Kansas boroughs overwhelmingly approved for the high-speed connection, the search giant has announced. "At least 180" from the 202 so-called "fiberhoods" have qualified, with the final number expected to grow somewhat as Google finishes processing applications.
That final number is expected on Thursday, when Google says it will share the list of neighborhoods lucky enough to be taking part in the fiber trial. Of course, not everyone can be involved. "Some fiberhoods won't qualify this time around" Google admits. "If you live in one of those fiberhoods, we want you to know that we've heard your concerns. We will include you in a future rally sometime next year, when you can try to qualify for Fiber again."
There's a good reason to want to be involved with the fiber roll-out. Google is offering a free internet plan, with "today's average internet speeds" for no cash whatsoever (bar an installation fee), but the real interest is in the true gigabit speed connections.
Those high-end packages will be used not only for rapid access to the internet but for streaming TV services as part of a companion TV package. Google's Nexus 7 will take on a new role as an advanced remote control of sorts, and content will be provided by Rovi among others.