Google Fiber signs multi-year patent deal with Rovi for TV service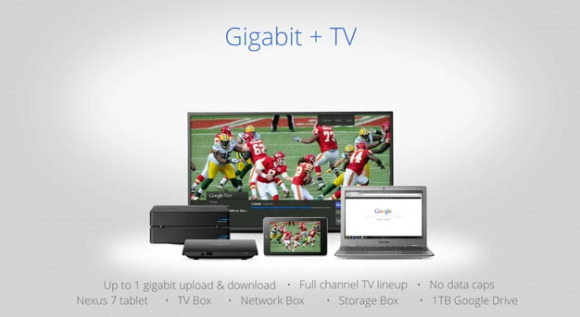 Google and Rovi Corporation have announced a new patent licensing deal that will help Google offer a more complete fiber TV service. Google Fiber's TV service was announced last week as a part of its new fiber Internet offerings, and thanks to this new deal with Rovi, Google will have access to the company's "interactive program guide patent portfolio" for set-top boxes. The announcement says that these patents apply to mobile and online platforms as well, so that's something to keep an eye on.
The agreement signed today is a multi-year deal, and at this point, it's unclear which exact patents Google has licensed from Rovi's portfolio. What is clear is the fact that Rovi holds thousands of patents related to the world of digital entertainment in one way or another (the company itself counts "approximately 5,100"), so it wouldn't surprise us to hear that Google didn't have any choice but to sign this licensing agreement. Still, if it helps make Google Fiber's TV service better, then we imagine paying licensing fees will be a minor detail to the Internet giant.
Google will be offering this new fiber TV service alongside its fiber Internet service, but it's probably going to take some time for all of this to get off the ground. As of last week's announcement, only Kansas City, MO and Kansas City, KS are confirmed to be getting the service, and neighborhoods – "fiberhoods" as Google calls them – will need to compete for the compnay's attention. Google will be giving neighborhoods that post strong pre-registration numbers priority when it comes to installing service, and the initial roll out is set to last well into 2013.
Despite Google Fiber's inevitable slow start, it's good to see Google getting licensing agreements locked down so fast. Seeing as how this is a pretty big undertaking, this probably won't be the last we hear of Google licensing technology from other companies. Keep an ear to SlashGear for more information, and be sure to check out our story timeline below for more information on Google Fiber!