16-inch MacBook Pro could launch alongside 2019 iPhone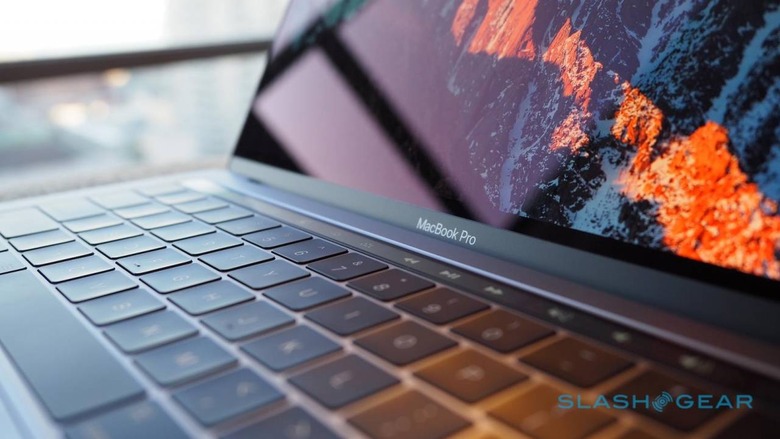 Apple's most intriguing laptop in years could arrive this fall, according to analyst predictions, with the 16-inch MacBook Pro tipped to launch at the same event as the new 2019 iPhone. The much-rumored notebook would have the largest display available on a current MacBook Pro, slotting in above the 15-inch version as Apple's flagship.
That's a space which has been unoccupied since mid-2012, when Apple canceled the 17-inch MacBook Pro. The largest laptop was quietly removed from Apple's stores, leaving only 13- and 15-inch versions, both with then-new Retina display screen technology.
At the time, the argument was that a 15-inch Retina display MacBook Pro offered all the screen resolution a pro-user might require, while still being sufficiently portable. For desktop use, meanwhile, the Cupertino company insisted an external display would suffice. However there have long been those users who wish that Apple would add a bigger notebook to the line-up.
Leaks about just that began to pick up steam earlier in the year, with a 16-inch MacBook Pro predicted to arrive sometime in 2019. Now, according to an analyst report from IHS Markit, acquired by Forbes, that rumor is gaining weight. Jeff Lin, Associate Director of Consumer Electronics at the firm, fleshes out some of the specifications of the notebook.
According to the report, the 16-inch MacBook Pro will have a 3072 x 1920 display. In contrast, the current 15-inch MacBook Pro has a 2880 x 1800 native resolution display. Despite some suggestions that Apple might use an OLED panel for the new notebook, however, the analyst believes that's not going to be the case.
Instead, he's predicting an LCD panel will be used, supplied by LG Display. Leaks from within Apple and Samsung negotiations last week hinted at the possibility that the Cupertino firm might use Samsung Display OLED panels in upcoming notebooks and iPads, after demand for the screen technology for iPhones proved lower than had been contracted for. The 16-inch MacBook Pro was, some had suggested, likely to debut OLED for the primary screen in an Apple notebook.
IHS Markit also suggests the new, larger laptop would have newer processors than the existing model, which would hardly be a surprise. That's likely to mean Intel's latest Core i9 chips, paired with discrete graphics.
What's unusual is the suggestion that this could all be announced – alongside an update to the 13-inch MacBook Pro and the MacBook Air, adding new processors along with macOS Catalina – during Apple's September event. That's traditionally reserved for iPhone news, with the company reluctant to share the stage when its new smartphone has the spotlight. Instead, Apple typically announces new notebooks the following month.