Can You Watch Live TV On The Nintendo Switch?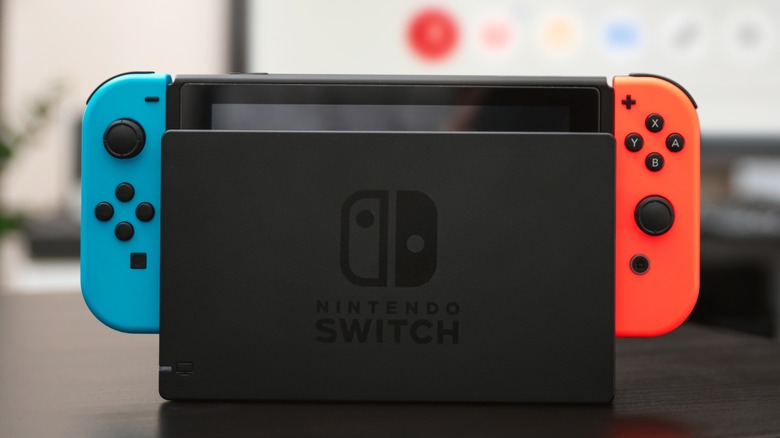 Proxima Studio/Shutterstock
Compared to the other game consoles of the eighth and ninth generations, the Nintendo Switch isn't quite as much of an all-in-one entertainment device as something like the Xbox Series X. That's not necessarily a bad thing, as it's still a perfectly good game console, but it would be nice if you didn't have to switch between devices if you wanted some other kind of entertainment.
That being said, while the Switch doesn't have all-encompassing streaming support, it does have a few tricks up its proverbial sleeve if you're looking for some viewing fun. For instance, if you know how or use the right service already, it's possible to watch live TV on your Switch. As long as you don't mind channel schedules or the occasional ad (if you're watching live TV, you probably don't), your Switch can technically supplant your basic cable package. All it takes is the right Switch app, and perhaps a paid subscription.
Which apps have live TV?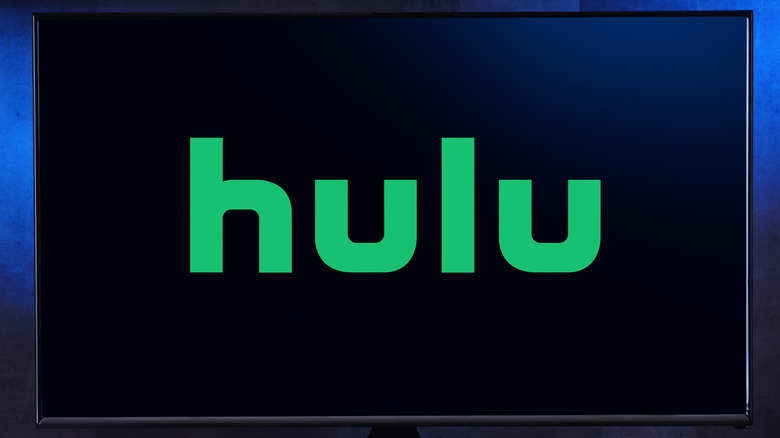 monticello/Shutterstock
Out of the small selection of video streaming apps available on the Nintendo Switch, there are precisely three that provide some form of live content, be it live television or livestreaming. Specifically for live TV, the app you want is Hulu. While Hulu's main draw is its catalog of video-on-demand content, its highest subscription tier — Hulu + Live TV — gives you access to a stable of live television channels. This includes all the usual heavy hitters like CNBC, Fox, The Disney Channel, and more, as well as affiliate local news stations for your particular area.
If you're feeling a little more flexible with your definition of live TV, you can also utilize the Twitch app on Switch. Besides the obvious ability to watch live streams from gamers, influencers, and whatnot, there are Twitch channels that run 24-hour streams of certain older shows, especially things like cartoons, among other more niche examples like political debates. It's not exactly the ideal way to consume media, but if you just want an endless, randomly-generated stream of content to have on in the background while you're working, Twitch can handle that. 
Nintendo Switch also has a YouTube app, though it's only the regular YouTube service — you can't use YouTube TV on it. Also, it does have ads, though you can get rid of them with a paid Premium subscription. Much like Twitch, there are also 24-hour livestreams on YouTube of older shows, as well as live streamers and influencers.
What other apps are on Switch?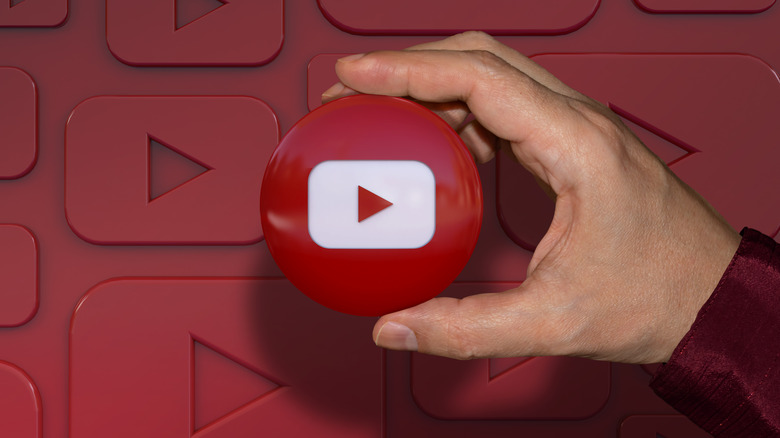 Marcelo Mollaretti/Shutterstock
If you don't mind switching over to video-on-demand content, the Switch does offer a few more options. You'll need to download their respective apps from the Switch eShop individually, as there's no aggregate page for streaming stuff on there.
If you're looking to watch anime, for instance, you can download both the Crunchyroll and Funimation apps. Both have free libraries of anime you can watch with ads, though you will need a paid subscription to access the majority of the content. There's also the Pokemon TV app, which offers video-on-demand content, including episodes of the Pokemon anime and recordings of Pokemon video game and card game competitions.
If you just want some simple entertainment, live or on-demand, the YouTube app is probably the most convenient choice; offering various videos, shows, and movies. In fact, YouTube actually maintains a catalog of movies you can watch for free with ads, as well as more recent releases you can buy or rent. Plus, since most news networks also maintain a YouTube presence, you can also get your regular news highlights on the YouTube app — even if it's not live.