The 6 Best Auto Clickers For Mac And Why You Might Want To Use Them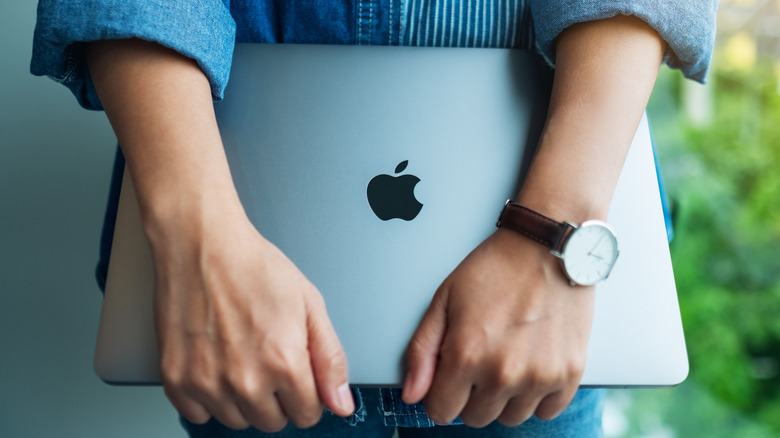 Farknot Architect/Shutterstock
Auto clickers are becoming increasingly popular amongst computer users who often find themselves bogged down with repetitive workloads or tedious tasks. Plainly defined, auto clicker programs are software programs or macros that allow your computer to generate automated clicks, sometimes at specific intervals or up to a certain amount, in order to assist with mindless tasks. If you're someone who works in a field like data entry or if you need a more efficient way to test software, you're probably already familiar with auto clickers.
These apps are also great for gamers who play point-and-click type titles like "Minecraft" or "Runescape," even if Mac Computers don't always run a wide variety of games. This type of software can also help out computer users who have accessibility issues, particularly when it comes to high-click tasks. 
Of course, with their increasing popularity, we're now seeing more and more auto-clicker programs being developed for specific types of computers. Luckily, there are a lot of great options out there for all kinds of users, including Mac computer users. While there are both free and paid options with a plethora of specific options and customizable settings, most auto-clickers perform the same basic tasks. However, there are a couple of key details worth highlighting that separate some Mac auto clickers from the rest of the pack. These are the best six auto clickers for Mac, and why each one might be worth checking out.
Auto Clicker for Mac by MurGaa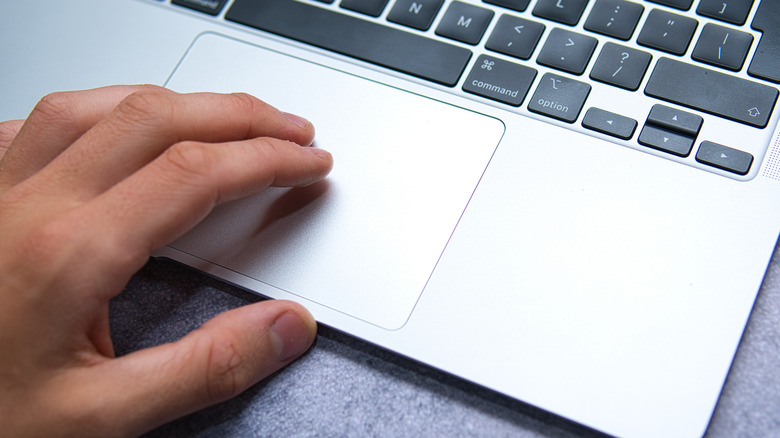 Kamil Zajaczkowski/Shutterstock
Simple, yet highly efficient, Auto Clicker for Mac is probably the most meat and potatoes auto clicker program for Mac computers. Developed by MurGaa, this program has an incredibly simple user interface, which makes it really easy for any first-time auto-clicker users to pick up the program quickly without wasting any time. Since the program is meant to minimize your time performing tedious tasks, it's a welcome relief that setting up this program doesn't become a tedious task in the process. 
There is a free trial you can take advantage of for Auto Clicker for Mac. However, after the trial is complete, this one costs $6.54 for every six months of use on one Mac computer. So, while this one isn't free by any means, it's relatively cost-effective and well worth the money. Plus, though this program is simple, it also has many customizable features, meaning you can set click intervals, place limits on the number of clicks, and more. For example, if you're using Auto Clicker for Mac to play a game that can detect auto clicker software after a certain point, you can put a limit on the amount of clicks to make sure you don't get banned. 
Mac Auto Mouse Click by MurGaa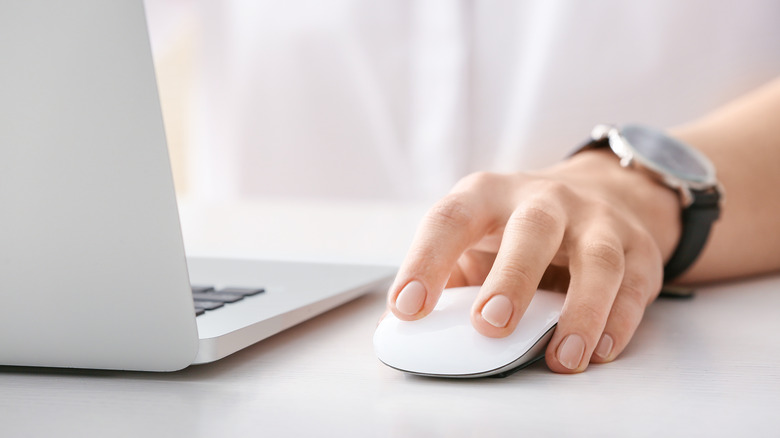 Pixel-Shot/Shutterstock
If you're someone who's looking for an auto clicker with a few more bells and whistles, or just need a program that has more customizable options to it, Mac Auto Mouse Click is a fantastic option. While it isn't free software, it's still relatively cheap considering all of its functionality. After making use of the program's free trial, Mac Auto Mouse Click costs $9.87 for six months of use on one Mac computer. 
Developed by MurGaa, Mac Auto Mouse Click can perform many of the normal functions of most auto clickers including automating mouse clicks at specifically selected, predefined points on your screen and defining click type and click intervals. However, it can also type sentences in the same way that a Mac Auto Typer can. It's worth noting that these processes are slightly more complex, and might not be best suited for someone who just needs a simple point-and-click auto-clicker. However, for anyone who wants to learn how to make the most out of an auto-clicker, MurGaa has very in-depth tutorials on their website. 
Mac Auto Clicker by Filehorse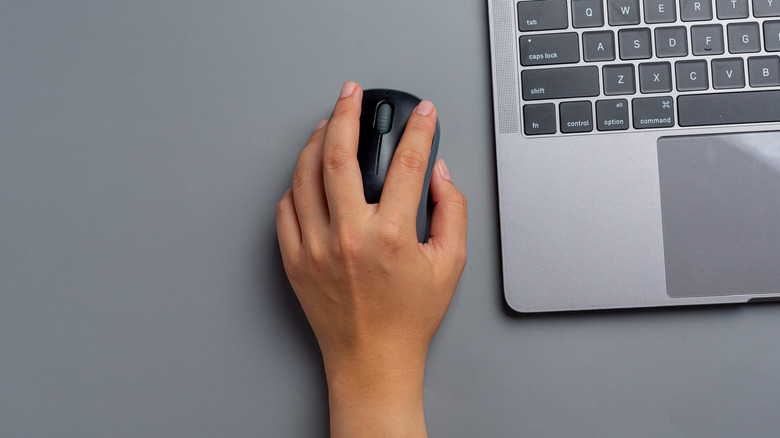 studio kacha/Shutterstock
An easy-to-parse, simplified auto-clicker software, Mac Auto Clicker by Filehorse is a really great option for total beginners who just want to dip their toe into the world of auto-clicker programs. The user interface is extremely simple but offers a decent amount of flexibility. Like most auto-clicker programs, again, this software offers a delayed start for your clicks, single and double clicks, specific clicking speeds, and delays between groups of clicks. 
The best part about this software is that it's completely free! Of course, with that in mind, this program does have a few limitations. The program essentially functions to automate clicks at existing mouse cursor locations and has some limitations on computer software compatibility. For example, if you're working off of macOS X 10.15 Catalina, instead of the more recent macOS Ventura, there are some specific steps you have to take to make this program work for your computer, and it is technically an unofficial solution, so you might have to be wary and check compatibility before giving this auto clicker a whirl.
iMouseTrick for Mac by Beecubu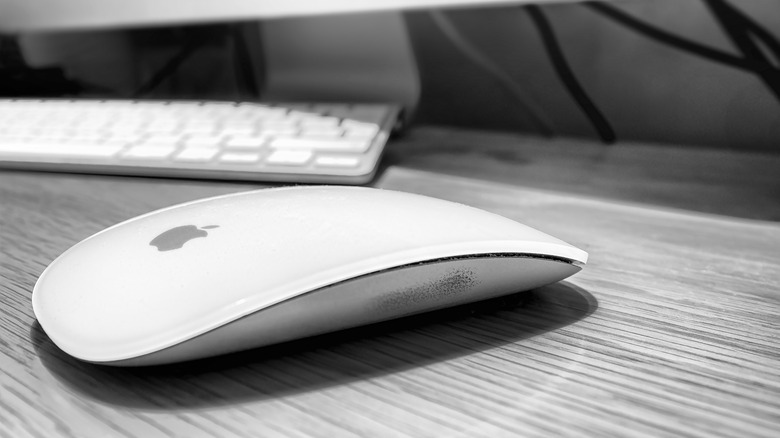 Stefan Holm/Shutterstock
If you're a gamer who's completely exhausted from grinding out hours and hours in point-and-click or idle games like "Minecraft" or "Runescape", iMouseTrick for Mac by Beecubu is probably the best auto-clicker option out there for you. This program can really level up your Mac accessories like your mouse or keyboard. The user interface is far and away the most simplified, parsed-down system out there for auto clicker software, making it incredibly easy to set up and use right away. It's also completely free to download and use.
Typical to other auto clicker software, this program allows you to set the number of clicks, the time between clicks, and a countdown in seconds before the automated clicking begins. However, that's basically all this software has to offer in terms of customization. You can't set hotkey shortcuts for stopping and starting clicks, and beyond typing out the number of seconds or adjusting the seconds via a sliding scale, there's not much specificity. But, for offering a standardized auto-clicking experience that's well-suited to gaming, iMouseTrick is still relatively effective. 
DwellClick by Pilotmoon Software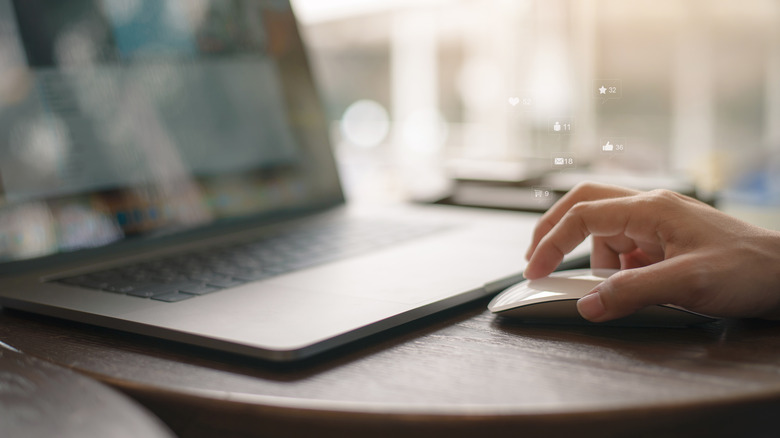 CC7/Shutterstock
As mentioned, auto-clicker software is fantastic for a wide variety of uses, including data entry, high-click or tedious computer work, or gaming. If your mouse sees a lot of wear and tear (reminder to clean your mouse and mouse pad), auto clickers are great for streamlining that process. However, another great use for auto clicker programs is providing better accessibility for users that need assistance using their computer. If clicking repeatedly over and over again can be a strain on your hands or wrists, DwellClick by Pilotmoon Software is a really excellent option. 
For one, this software allows for clickless use of your computer. When using your Mac, and DwellClick is turned on, you can set the program to click for you as you move your mouse along the screen. You can program it to do automated left or right clicks and even double clicks. DwellClicks also can be set up to drag and resize windows for you without having to hold down any buttons. Additionally, a keyboard key can be used for clicking with DwellClick. The one problem with this software is that it is technically no longer available on the app store. As of January 2023, there is a free license key available on Pilotmoon's website as well as a support email for assisting with downloads. However, the app is technically retired, so there could be some hiccups when it comes to making use of this on a more modern Mac. 
RapidClick by Pilotmoon Software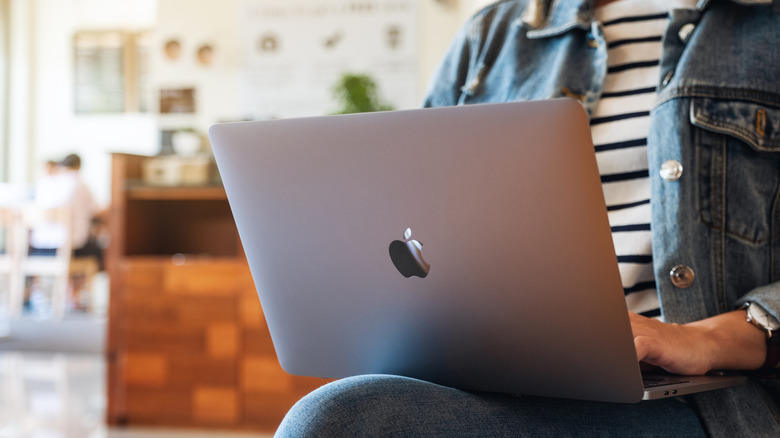 Farknot Architect/Shutterstock
RapidClick's standout feature is its user-friendly, aesthetically pleasing user interface. The window can be shrunk down or expanded easily per the user's needs and hovers above all apps, making it an ideal option for gamers out there who need to make their gaming mouse work as efficiently as possible! While RapidClick isn't a free auto clicker software, it's relatively cheap on the Mac App Store for a one-time fee of $2.99. 
Like most auto clickers, RapidClick boasts several standard functions like setting click rate anywhere from one click per hour to fifty clicks per second, switching between left and right clicks, and also assigning a hotkey to stop and start clicking. One other standout of RapidClick is that it has great audio and visual feedback that makes it really clear and easy to see that the clicks are working. There's also an excellent demo video on Pilotmoon's website that showcases all of the app's functions in a clear, concise manner.
Which Auto Clicker is Right For You?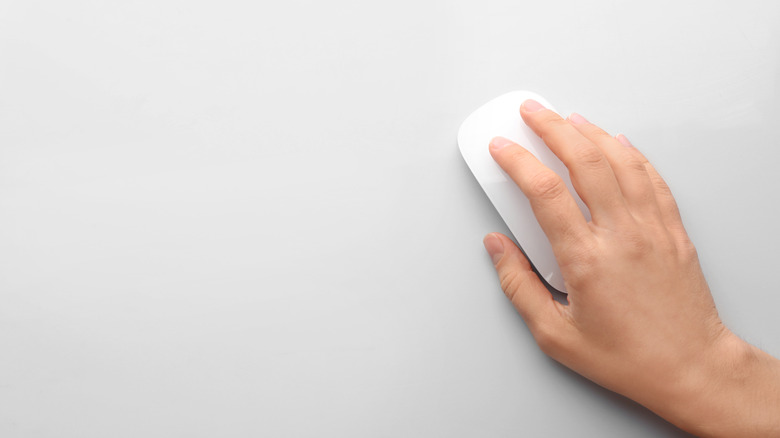 New Africa/Shutterstock
Given how many options are out there for Mac users in terms of auto clickers, it can be overwhelming to figure out which software is really right for you. Essentially, the best options break down into three categories: which auto clicker is best for gaming, which is the best free option on the market, and which is the best paid program available.
As a free program that still has a lot of great functionality, Mac Auto Clicker by Filehorse gives you the most versatility and the best options for use. There are some limitations on it given that it's free, but the limitations are small enough that it doesn't feel particularly restrictive. If you're a user who's not looking for that many bells and whistles, Mac Auto Clicker is really a great free option. Conversely, Mac Auto Mouse Click by MurGaa is definitely more expensive but offers the most in terms of customization. Since it's so versatile, it can really be used for anything from rigorous data entry to gaming. But, it's not as simple to use and is more complex overall. 
Lastly, RapidClick is probably the best option out there for gaming. It's simple to use, floats above all apps and games, and has a sleek user interface that's tough to beat. Though it costs $2.99, it's a one-time fee unlike some of the monthly fees associated with other programs.