Apple Releases macOS Ventura: Here's What You Need To Know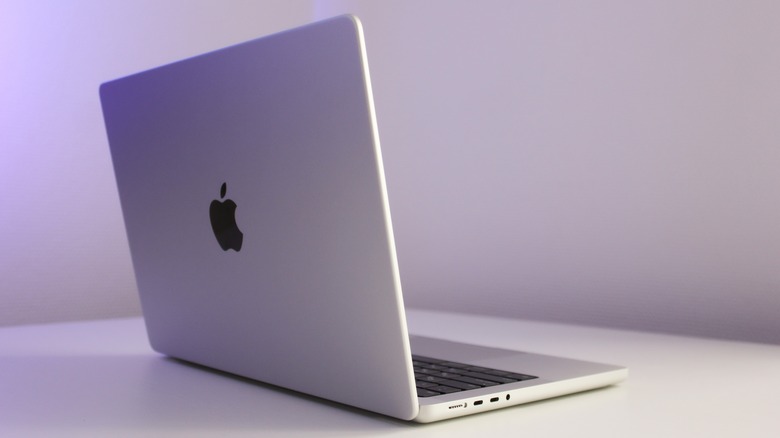 marymash/Shutterstock
The latest version of Apple's Mac operating system, macOS 13 Ventura, is out now and it's bringing a dauntingly long list of updates and changes along with it. One such addition, Continuity Camera, is something Apple seems to be particularly excited about. Continuity Camera is intended for use in conference calls and video meetings, allowing you to use your iPhone as a wired or wireless webcam for your Mac, complete with automatic switching when the phone gets close to the computer. 
The feature supports various camera options like Portrait Mode to blur out the background behind you, Studio Light to adjust the contrast between you and your background, Desk View to simulate an overhead camera shot, and Center Stage functionality to keep you in the center of the frame as you move around. Other camera updates arriving with Ventura include lots of FaceTime support, namely for hand-off between your Mac and your iPad or iPhone, live captions, and voice control hang-up commands. Live Text will also work with videos, so you can copy and paste identified text from a still frame, look up translations, or even follow tracking details if the image depicts the necessary information.
A whole lot of other new stuff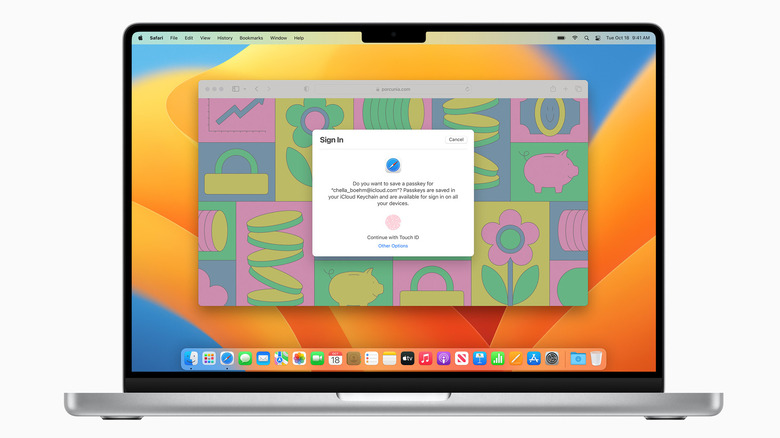 Apple
There are several new features in macOS Ventura worth talking about (and some we've discussed already), with a whole lot of changes being implemented for camera-related activities, email, privacy, security, accessibility, and more (via Apple). Even the Clock app, which has been available on the iPad and iPhone for some time, is making its way over.
Safari will let you make your own edits to the strong passwords it suggests (in case the recommended password doesn't meet the site's requirements), Hidden and Recently Deleted photo albums will be locked automatically (unlockable via your Mac's login password or Touch ID), and you'll even be able to use a Mac version of iOS 16's new Lockdown Mode. Heck, even Notes is adding end-to-end encryption options for locked notes. On top of all that, you'll also be able to set up passkeys as an allegedly faster and more secure alternative to passwords.
Mail will support scheduled email sending, reminders for opened messages, an "undo send" option, and more. Messages will make it easier to loop people who are participating in a conversation into collaborating on projects through Files, Numbers, Pages, and similar apps. Dictation will support emojis and automatically determine punctuation. Photos will be able to automatically detect and notify you of duplicates, and edits made to one image can be copied and pasted onto entire batches if you want. The list goes on (and on, and on), but suffice it to say an update to Ventura will give you a lot of new toys to play around with.
How to get macOS 13 Ventura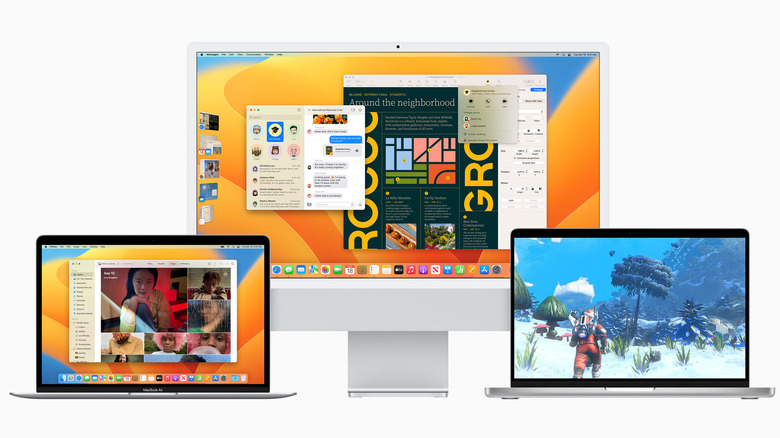 Apple
If you want or need to install macOS Ventura on your Mac, it's available as a free download right now. Just open System Preferences and select Software Update, then you should see a prompt for it in the menu window. Select "Upgrade Now" to start the download and installation (which Apple says will be around 12.5 GB), and be sure to budget for time — OS updates can take a while, especially when you're upgrading to an entirely new one.
Make sure your Mac is compatible with Ventura before you start, though. Chances are you won't see the option if Apple believes your system can't handle it, but it's better to double-check. Ventura is cleared to run on any iMac or iMac Pro from 2017 and later, 2017 and newer MacBooks and MacBook Pros, any MacBook Air from 2018 and on, 2018 and up Mac minis, 2019 and newer Mac Pros, and the 2022 Mac Studio.