Apple macOS Ventura: The Biggest Features Coming To Mac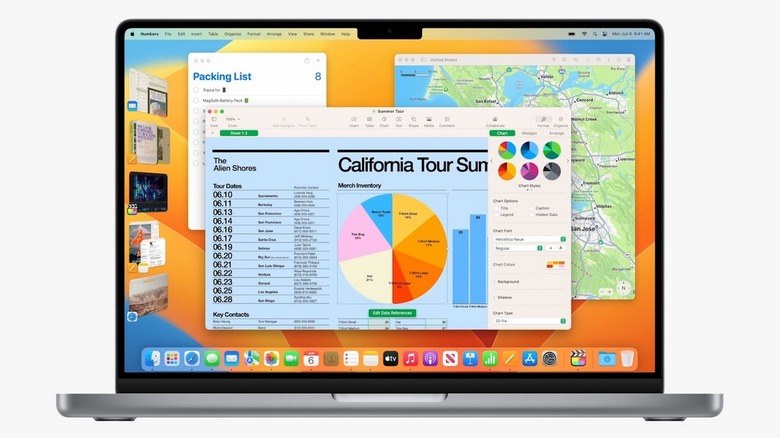 Apple
macOS Ventura has officially been detailed, and one of the biggest updates it brings is how the operating system handles tasks and windows, thanks to a new feature called Stage Manager. Once users activate it from Control Center, Stage Manager positions the active app window at the center of the screen, while the rest of the apps running in the background appear as a small preview to the left of the screen, neatly arranged in a vertical strip. For apps such as Chrome running across multiple windows, all of them are stacked atop one another.
Users can simply click on an app preview on the side and it will pop up in the foreground. And if it had multiple windows, simply tapping on the preview stack cycles through each window without any hassle or shortcut. Another cool aspect is that a simple drag and drop from the side preview allows users to group two apps together. Windows 11 also offers a similar functionality that remembers app groups and their split-screen layout, too.
On macOS Ventura, users can also click on the blank space on the screen to return to the natural desktop view with all the saved files scattered across. Here, users can simply drag and drop a file into an app's side preview, and it will instantly get loaded and launched.
iPhone becomes the webcam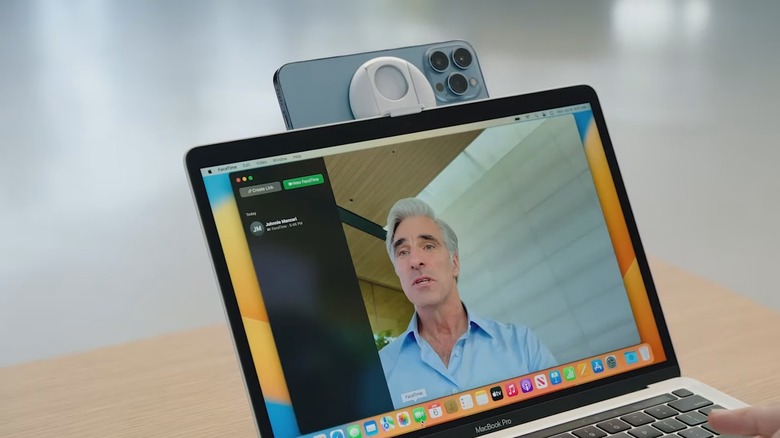 Apple
Continuity Camera is one of the most practically useful features to arrive with macOS Ventura, considering the fact the Mac cameras have lately been quite underwhelming, to put it mildly. With Continuity Camera, users can mount their iPhone atop a Mac and use its powerful triple-lens camera array as a high-resolution webcam.
The whole system works wirelessly, and there is no need to fiddle through any complex controls. Simply mount the iPhone atop a Mac using what looks like a MagSafe attachment stand, and launch the FaceTime app. All is good to go in a snap. However, the Continuity Camera trick that turns an iPhone into a webcam also works for third-party apps like Microsoft Teams, Zoom, and Webex. Google Meet support, however, was conspicuously missing from Apple's WWDC presentation.
With an iPhone coming into the Mac webcam picture, some cool new tricks have also arrived. Users can enable the portrait mode to blur the background, Center Stage tracks the subject's movement and keeps the speaker in the frame, while studio lighting brightens the subject foreground and darkens the background. The Desk View uses an iPhone's ultrawide camera to show what's happening on the desk with a split-screen view in FaceTime.
Safari is now more secure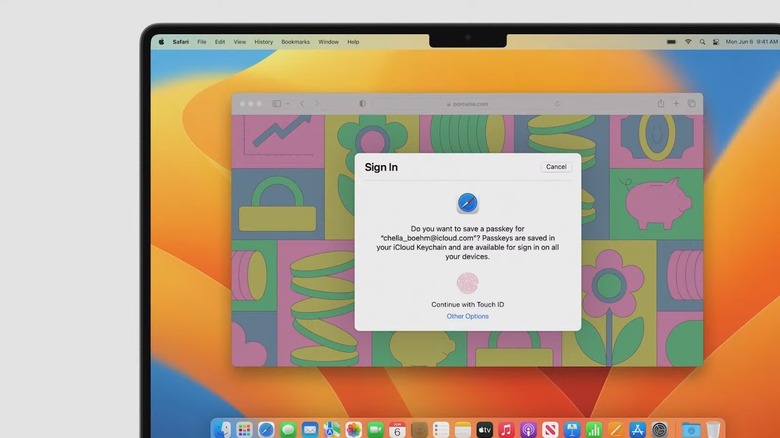 Apple
Safari is also getting a key security upgrade, one that aims to kill the hassle of passwords. Apple is introducing a new authentication and credential system called Passkeys, which rely on biometrics built on an on-device system like Face ID or Touch ID. Passkeys are generated instantly and they are driven by cryptographic algorithms. Everything happens on-device and no authentication information needs to be saved on an external server, reducing the chances of phishing.
Passkeys work across platforms, including Windows, and also support the FIDO alliance's security standards. When it comes to cross-platform implementation, passkeys work somewhat like the authentication prompts on Android phones when someone tries to sign in to a service with the linked Google account.
Another notable Safari update in macOS Ventura is Shared Tab Groups, which allows users to share entire tab groups with an acquaintance and also see which tabs they are currently visiting in real-time. It also packs a built-in one-click connectivity feature that lets tab collaborators chat over messages or a call (both voice and video).
Spotlight Search and Mail get crucial upgrades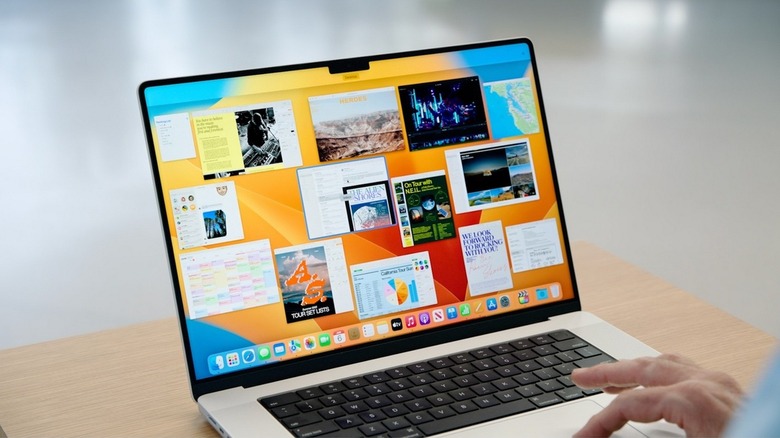 macOS Ventura also brings a few meaningful updates to Spotlight. With a tap on the space bar, users can now see a quick preview of the file they searched for. One can also find images from their photo library and rely on Live Text to extract written materials depicted in an image. There's also the facility to run a shortcut and start a timer, straight from the native system-wide search feature. 
Mail also gets a trio of useful features, such as the ability to unsend an email, a scheduling system, and follow-up suggestions that remind users to circle back to an email that might need a response. Apple also claims to have given the biggest upgrade to the search functionality in its email client. The search system in Mail now also shows links as well as recently shared documents in the list when users enter a keyword query. In case these tricks sound familiar, well, that's because Google already offers some of them in Gmail and other sister G Suite products.