Your EV Won't Need Oil Changes, But Checking These 3 Fluids Is A Must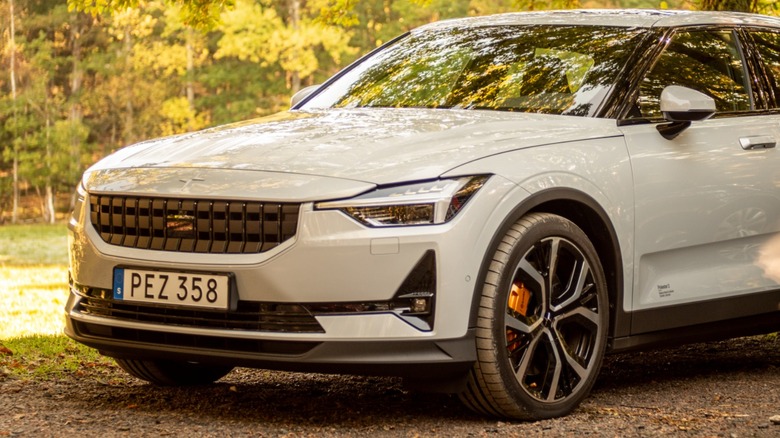 Trygve Finkelsen/Shutterstock
Electric vehicles have pretty much taken the automotive world by storm, and it's no wonder why. They're quick, convenient, and offer up enough tech options to make driving entertaining for even staunch driving enthusiasts. Low maintenance requirements and relatively inexpensive maintenance are often cited as additional benefits — or even the main reason why you might want an EV — by proponents of electric vehicles.
Gasoline and diesel-powered vehicles are rather heavy when it comes to maintenance, with the oil changes being the most common service item, according to RepairSmith. If you're lucky, an internal-combustion engine will require engine oil, transmission oil, and brake oil. If your vehicle is of the off-road persuasion, you'll also need to be checking things like transfer case oil and differential fluid levels, albeit not quite as often.
While it's true that the maintenance requirements on an EV are minimal, EVs are not zero-maintenance, and it's important to know what exactly needs to be done and why so that you can make informed decisions.
What fluids should EV owners check?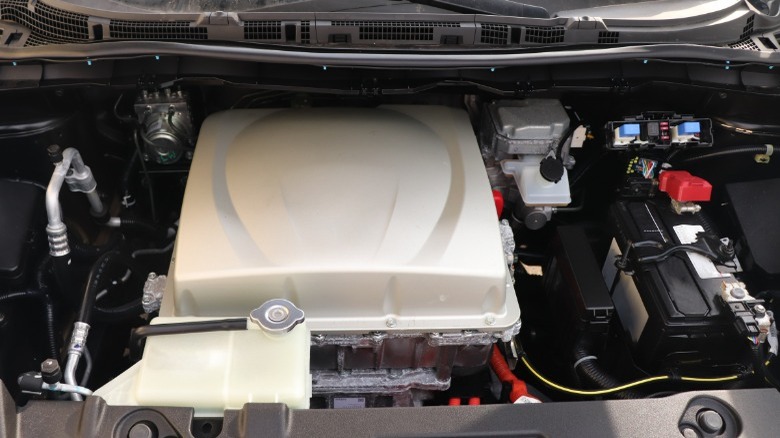 P5h/Shutterstock
According to Kia, there are three fluids that need supervision when it comes to electric vehicles. Tied for first place on the list of essential EV fluids are brake and coolant fluids. 
While electric vehicles have regenerative braking — which uses the motors to turn kinetic energy into electrical energy to charge the battery — they also have hydraulic brakes for extra bite when it's needed. Tesla recommends checking the hydraulic brake fluid on the Model 3 every two years, but this will vary between manufacturers, and more frequent checks won't hurt.
Keeping the temperature of your lithium-ion battery under control and avoiding a battery fire is just as important as being able to bring the vehicle to a sudden halt. As such, checking the battery coolant level is important. While manufacturers like Tesla indicate that the coolant should never need to be replaced, manufacturing defects, minor collisions, and general deterioration could result in a leak. 
As Laserax indicates, aside from safety, EV batteries need cooling to maintain performance in different weather conditions, reduce the effects of aging, and facilitate fast charging. If you notice a low coolant level, stop using your vehicle and have it inspected for leaks. 
Finally, EVs, just like any other vehicle, have windscreens with wipers and wiper fluid. While not as vital to the core functionality of the vehicle, it's no fun to have to stare at a mosquito-flavored smear on your windscreen, so check your wiper fluid often.