We Asked ChatGPT What The Best Motorcycle Ever Made Is. Here's What It Said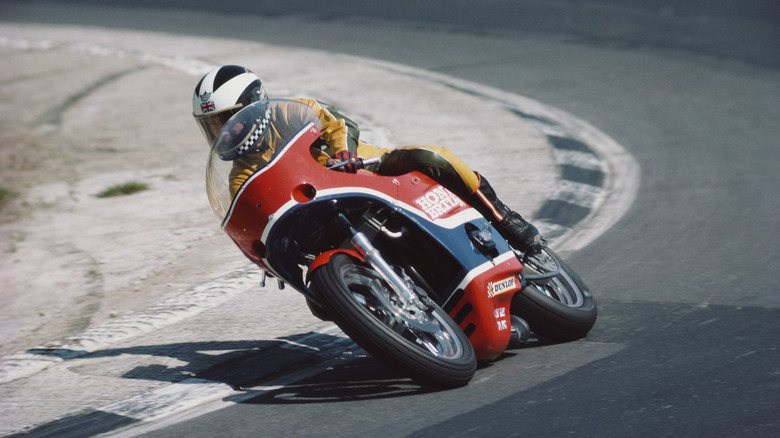 Don Morley/Getty Images
All of SlashGear's content is written and edited by real, live humans. We do not use AI chat tools to write our content.
Slashgear has been right at the forefront of reporting the many unsettling things that AI can do when properly prompted. By testing the scope and magnitude of what self-improving computer algorithms can do, a responsible investigator can learn a great deal about how technology is likely to evolve in the coming years.
In addition to quoting experts – whose opinions to date have included the not-at-all-terrifying idea that AI may become genuinely self-aware within our lifetimes – we've made a point of exploring the concerns of average users regarding AI's role in the world and its rapid improvement and implementation of algorithms in consumer tech.
Having done all that, it was incumbent upon Slashgear to see how AI might impact our work in the future. To that end, we asked ChatGPT a question within our field of expertise – "what's the best motorcycle ever made?" and stood by for an answer.
The result wasn't half bad.
Minds of metal and wheels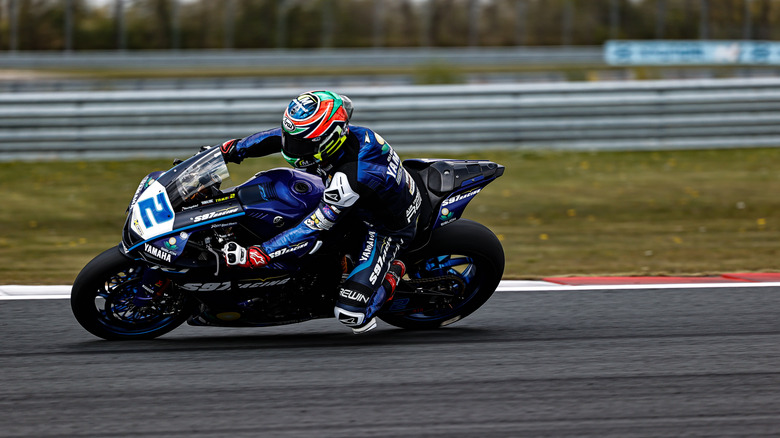 Robert Broger/Getty Images
To start with, ChatGPT led with a civilized and entirely accurate caveat: "It is impossible to determine the 'best' motorcycle ever made as opinions on the matter vary widely depending on personal preferences and criteria for evaluation." Very true! All the same, judgment is necessarily subjective — the question was whether ChatGPT could do a passable job imitating the informed opinion of an expert on motorcycle history, performance, and design.
To that end, it offered a list of three bikes as favorites. Skynet started its series of the best bikes to date with the Honda CB750, a rock-solid first choice. As Bike EXIF rightly reports, the CB750 is a legend in the field, the original UJM — that's "Universal Japanese Motorcycle" for our non-gearhead readers — offering practicality, ease of repair, and a surprising amount of performance in a compact, convenient package. Sport bikes and daily rides worldwide have been taking notes from the CB750 since its 1969 debut. Textbook. Nice one, ChatGPT.
The gearhead in the machine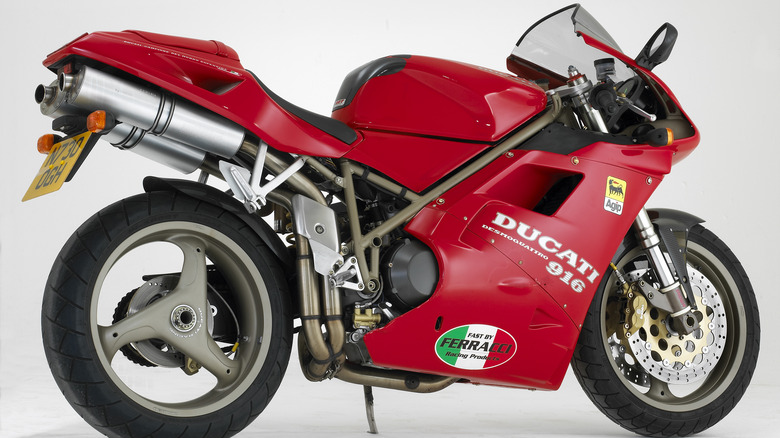 Heritage Images/Getty Images
ChatGPT's next chosen classic was the Yamaha YZF-R1. In its own words, the YZF was "a high-performance sportbike that has also garnered significant praise from enthusiasts," which is quite true. At first, the YZF seemed like a bit of a left-field pick, certainly a top-quality performer but not a world-changing design like the CB750. ChatGPT sold us on the idea: the YZF's racing pedigree and many successful iterations since its 1998 debut merited its inclusion. As Yamaha reminds us, it's no small achievement for a performance bike to deliver top-end sales numbers and race results for 20 straight years.
ChatGPT concluded its list in style with the Ducati 916. Cafe Racer Garage calls the 916 the most beautiful motorcycle ever made, and we can't disagree. The Ducati didn't have the cross-market influence of the CB750 or the perennial race success of the YZF-R1 — it was only manufactured for four years, after all — but the perfection of its design and a sheer delight to ride earned it a spot on the podium.
All in all, ChatGPT excelled in our challenge. It wasn't perfect — a big American or British cruiser probably deserved one of the three spots – but it was quality work from something (somebody?) that has never so much as ridden a bike.