Apple Watch Is Reportedly One Step Closer To A Huge Glucose Tracking Breakthrough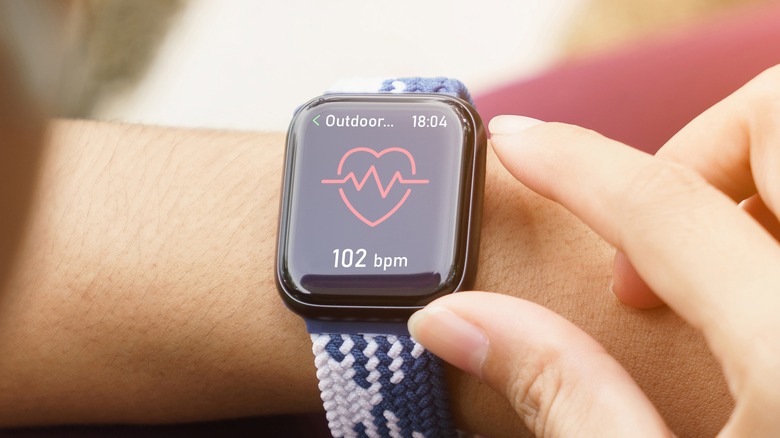 blackzheep/Shutterstock
Many companies have taken many approaches to empower users to improve their health through the devices they already own. Apple currently supports multiple programs using the Apple Watch as a portable ECG machine for patients with heart trouble. Samsung's Galaxy Watch can sync with Google Fit, giving users continuous access to their health benchmarks. Experts at Cambridge University are even finding ways to use consumer VR tools in the fight against cancer.
One disease that consistently comes up in discussions of portable health technology is diabetes. Given that diabetes requires constant monitoring and already has dedicated equipment to handle it in the form of glucose monitors, working that function into watches and other portable gadgets could be a life-changing innovation. In fact, we've previously reported on third-party attempts to incorporate glucose monitoring into the Apple Watch. Now, new reports indicate that Apple itself is finally getting into the glucose monitoring game.
Apple may be nearing a major blood glucose monitoring breakthrough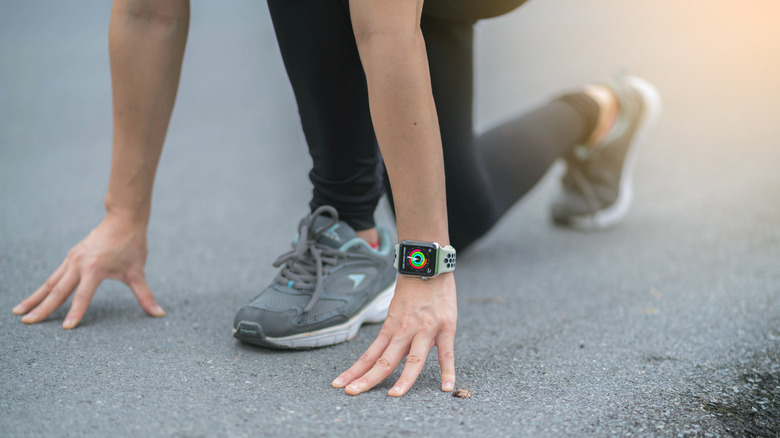 KANUT PHOTO/Shutterstock
According to Bloomberg's Mark Gurman, continuous non-invasive glucose monitoring has been an important goal for Apple as far back as Steve Jobs's tenure as CEO. Reuters reported in 2009 that Jobs may have suffered from diabetic symptoms late in life as a consequence of pancreatic cancer — it would be a fitting legacy if his policy choices at Apple led to more convenient and effective tools for diabetics to monitor their health.
The Bloomberg report claims that Apple has been discreet in its pursuit of what is admittedly a demanding technical goal. The technology that Apple's Exploratory Design Group has reportedly been pursuing under the deliberately vague name of "E5" would eliminate the market standard needle-based blood test in favor of silicon photonics, an approach that determines glucose levels based on the passage of light through tissue, meaning there is no pain.
Bloomberg's sources claim that, after over 12 years of work, the company's effort on a photonics-based glucose test is at the proof-of-concept stage: extensive testing has reportedly led to what could constitute a working design. Future hurdles include reducing the device to a conveniently wearable size — it's currently said to be about the size of an iPhone — and meeting government regulatory requirements for health technology. Should the project clear those goals, Apple hopes to eventually implement its photonic glucose monitor in the Apple Watch.