How Tesla Has One Big Advantage Fixing Its Huge Full Self-Driving Recall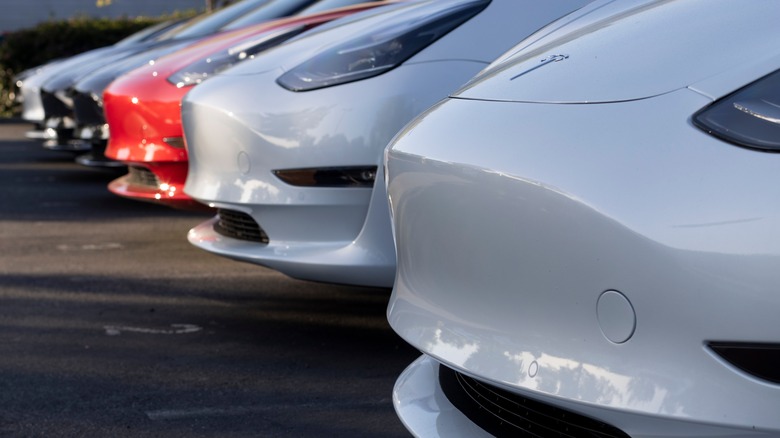 Tada Images/Shutterstock
Tesla's huge Full Self-Driving recall may impact over 360,000 of the automaker's electric cars, but the company does have a trick up its sleeve that rivals can't yet match. News that the Model 3, Model Y, Model S, and Model X sedans and SUVs running the FSD Beta software could drive unlawfully, unpredictably, or even lead to a crash might have owners reconsidering what's parked in their garage. However, Tesla drivers have long enjoyed what's still a rarity in the automotive industry.
According to the National Highway Traffic Safety Administration, the 362,758 vehicles potentially affected could have the Full Self-Driving beta installed, or pending installation. If that's active, it could see the electric vehicle driving straight through intersections despite being in a turn lane, not coming to a complete stop at stop-signs, or responding insufficiently to changes in speed limits.
As a result, the NHTSA says, the Tesla software "increases the risk of a crash." Tesla's fix for it, however, shows one big advantage in how its cars are designed.
Over-the-air means skipping the service center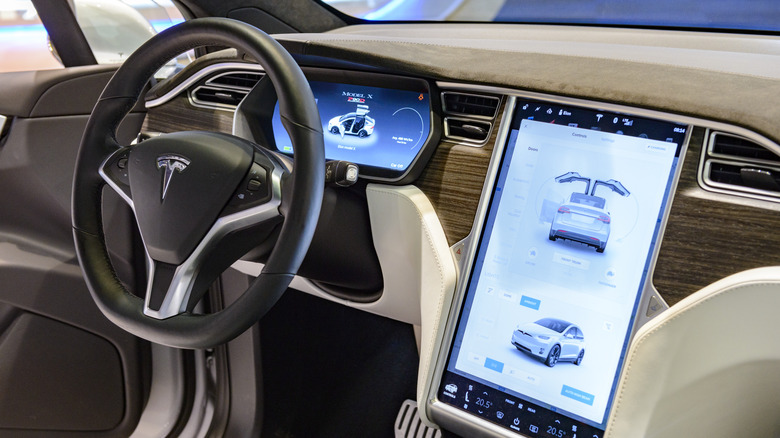 Sjoerd Van Der Wal/Getty Images
Tesla has long made use of over-the-air (OTA) updates, pushing out new software to its vehicles and in the process introducing not only fresh features for Autopilot and more, but bug fixes, too. It's an ability that depends on the way the EVs were designed from the outset, with most of the hardware supporting remote software changes.
That's in direct contrast to how most of the auto industry has operated. Back when Tesla was first using OTA technology, its rivals typically supported remote updates for basic infotainment changes at best. That could include upgrading maps with fresh road data, but typically not installing whole new features. If a recall was necessary, that meant the driver had to take their car back to a service center, regardless of whether software or hardware was at fault.
Tesla's FSD Beta fix, in contrast, will be delivered as a free over-the-air software update. We've seen that used to good effect with an even more widespread Tesla recall late in 2022, where more than a million of its EVs needed fresh software to address a potentially injury-causing electric window issue.
Exactly when this new OTA will be released — and what changes it might make to the Full Self-Driving Beta experience compared to today — is yet to be detailed. Tesla has said it will be alerting owners with a letter to be mailed by April 15.