Apple TV 4K Review (3rd Generation): Why Paying More Is Worth It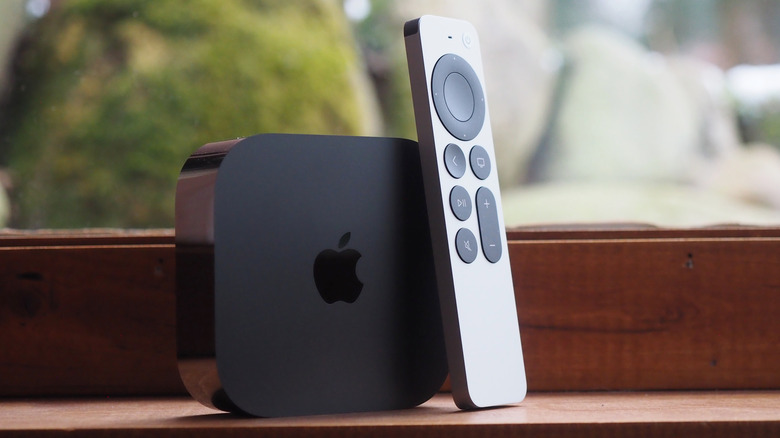 Chris Davies/SlashGear
We may receive a commission on purchases made from links.
When I'm watching TV, I don't want gimmicks. Experimental design may be entertaining on smartphones, intriguing on laptops, and often downright fun in sports cars, but a box like the Apple TV 4K can't afford to get too avant-garde. After all, we're meant to be getting worked up over the movie or the sports game, not because the remote isn't working properly.
That's not to say new features aren't welcome, but our patience for misbehaving set-top boxes is rightly low. Now in its third generation, the Apple TV 4K (2022) has had plenty of time to mature — and to evolve from its original form, back when streaming media was in its infancy.
The living room has become a complicated place — our content is more commonly sourced from a collection of apps rather than an antenna or a cable company. At the same time, video and audio technology have themselves swollen into a confusing array of standards and branding. Question is, even if cheaper than it was before, can the newest Apple TV 4K justify a price tag that by streaming dongle standards is still high?
Familiar box goes fanless again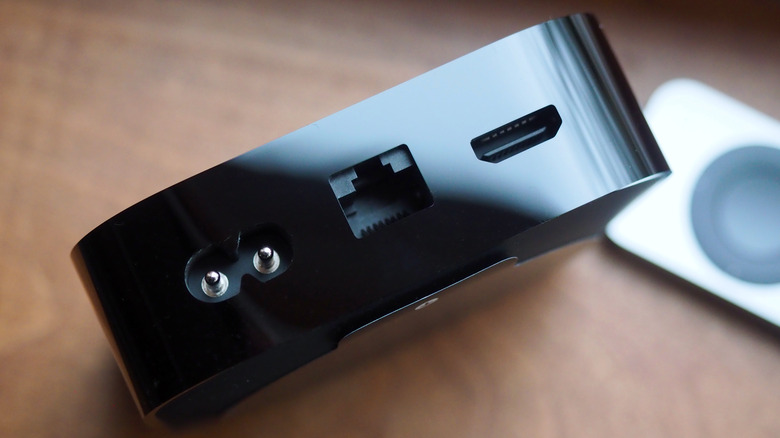 Chris Davies/SlashGear
Apple hasn't messed with the Apple TV 4K's design, but since it's destined to go behind a TV or in a media cabinet that's no bad thing. There are two versions: both have an HDMI 2.1 port on the back, along with a power socket. The cheaper, $129 model relies on WiFi 6 (802.11ax) to get onto your network, while the $149 version adds a gigabit ethernet port too. Unlike the second-generation Apple TV 4K, cooling is all passive rather than requiring a fan, and it's actually about 20% smaller in volume too.
Even if you're planning on using WiFi, there are other reasons to pay the twenty bucks extra. The Apple TV 4K (Wi-Fi + Ethernet) also has more onboard storage — 128 GB versus the 64 GB of the standard model — and it includes a Thread radio which can be used when the set-top box is acting as a Matter hub for the smart home. The cheaper, ethernet-free version can still support Matter devices, but only over WiFi and Bluetooth 5.0.
Setup is straightforward, assuming you already have an HDMI cable as Apple doesn't include one in the box. You can use the Siri Remote to get the Apple TV 4K hooked up to your wireless network and logged into your Apple ID, but it's much easier to simply bring an iPhone nearby and share those settings, and more, automatically. With that, you can have the box all up and running in minutes.
USB-C reaches the Siri Remote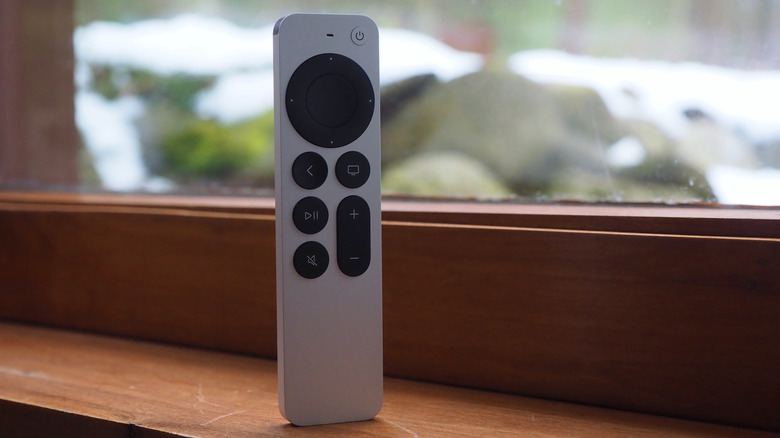 Chris Davies/SlashGear
The Siri Remote has had a slight update for this new version of the Apple TV 4K, now in its third generation. It's still a slab of silver aluminum, thicker than the first remote, with black buttons that are easier to see and a little clickier to press. The Siri trigger is on the right side, and there's a useful power button and both volume and mute buttons, all of which can control a TV over HDMI-CEC.
However, it now charges via USB-C rather than Lightning. Apple says that it should last "months" based on typical daily use, though you'll need to supply your own cable and power supply for this controller since they're not included in the box. What's odd is that there's no "Find My" support for the Siri Remote, which seems like a missed opportunity as you can use Siri on the Apple TV 4K to help locate missing iPhones, AirTags, and other items.
If you'd rather not use Apple's — very tactile — remote, you can use an iPhone instead. That also makes it a lot easier to log into streaming services or make purchases, since you can rely on Face ID or Touch ID rather than having to type in a password using the remote's navigation pad and an on-screen keyboard.
Some welcome video and audio upgrades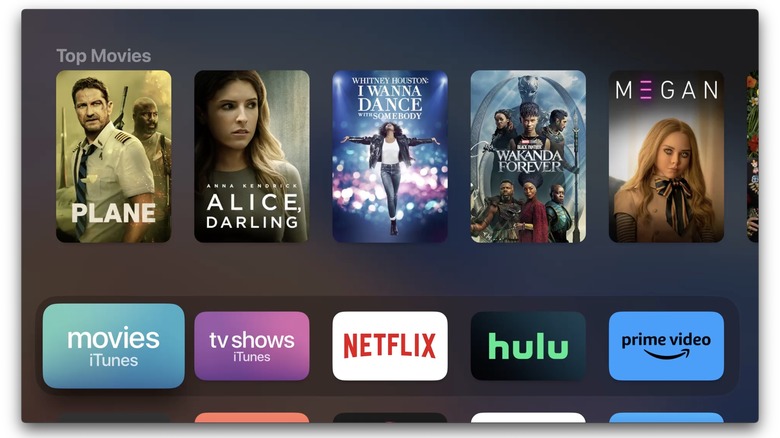 Chris Davies/SlashGear
You'll undoubtedly be astonished to hear that the Apple TV 4K supports 4K resolution video. There's also 4K HDR, just as before, but now there's both Dolby Vision and HDR10+ support together with High Frame Rate HDR. That means it's far more likely that, if you have a reasonably recent TV, you'll be able to take full advantage of its HDR capabilities (assuming the content is available too, naturally). Apple has also promised Quick Media Switching (QMS_VRR) support, which will avoid blank or black screens when switching sources at different frame rates, though since there are still no TVs on sale that also support the new tech it hasn't pushed that update out to the set-top box yet.
On the audio side, Apple is also covering most of the bases. You can, of course, have the sound piped through your TV's speakers, but many people have figured out the audio improvements offered by a soundbar. That's pretty much seamless in operation, and there's support for up to Dolby Atmos surround sound if your hardware can handle it. I had no issues getting the Apple TV 4K to play nicely with a Sonos Arc.
If you've got a HomePod speaker, meanwhile — or, better still, a pair of them — you can use those as wireless speakers with the Apple TV 4K. The addition of HDMI eARC support means any TV audio, including that from its native tuner or other sources, can be piped through those HomePods too.
Or, you can go in the opposite direction, and make things more private with support for two pairs of AirPods connected simultaneously. Just like on an iPhone or iPad, Apple TV 4K makes that process straightforward.
Fast enough for today - and tomorrow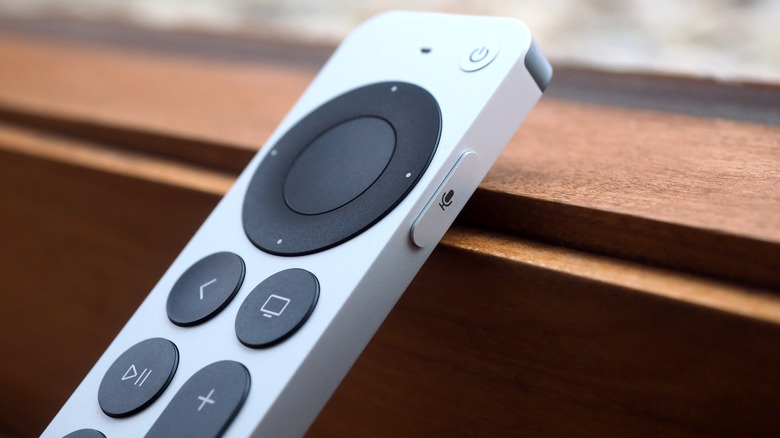 Chris Davies/SlashGear
Similarly slick is just how fast the Apple TV 4K runs in this third generation. We can credit the Apple A15 Bionic — the same chipset as used in the iPhone 13 — for that, a significant step up from the A12 Bionic powering its predecessor. tvOS has plenty of headroom, which is probably going to be of more immediate concern to anybody looking to use their Apple TV 4K for gaming.
Down the line, though, it bodes well for how the box will handle future tvOS updates, and it certainly makes for a slick experience for those of us more focused on streaming media. Navigating the home grid is swift, switching between apps lag-free, and generally, anybody coming from an Apple TV 4K first-generation or earlier is going to notice a welcome perkiness.
Recent improvements in tvOS have helped there, too. Siri's less-intrusive UI — the dialog now far smaller so that it doesn't take over the entire screen — feels cleaner, just like it does on iOS. Sadly using Siri is the primary way to use the Apple TV 4K to control Apple Home in addition to using the box as a hub. There's no version of the dedicated Home app available on iOS, though can summon live camera views and trigger Automations by voice.
The Apple TV app is only part-filled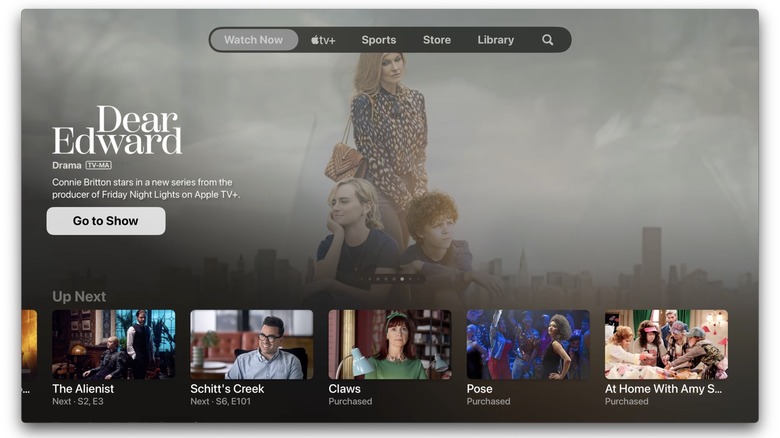 Chris Davies/SlashGear
In an ideal world — or, at least, in Apple's ideal world — we'd be accessing our content through the Apple TV app. It's meant to aggregate services in the background so that you can focus on content instead. Rather than trying to figure out which streaming provider offers, say, "Abbott Elementary," you can simply search for it and the Apple TV app will show you where it can be accessed, either as part of a subscription you might already have or as a rental or purchase.
It's improved markedly since first launching, including support for up to six user profiles — each getting different recommendations — and while Apple TV+ subscriptions are promoted, it's less of a hard sell than the ads cropping up on Fire TV and other rivals. Unfortunately, it's not a clean sweep when it comes to third-party service integration: Hulu and Disney+, for instance, are there, but Netflix and HBO are not.
So, searching for "Queer Eye" with Siri brings up a link to Netflix, but you'll need to switch to the Netflix app in order to watch it. That's not exactly the worst situation in the world, but it does mean that the general usefulness of Apple TV is based primarily on the services you subscribe to.
Live TV is improving, but feels disjointed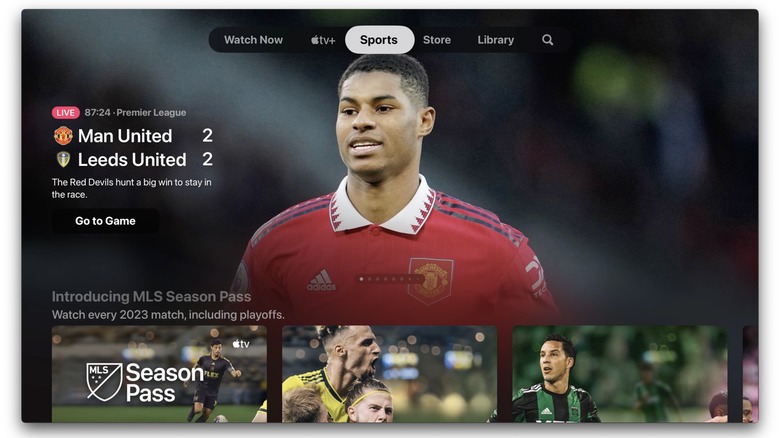 Chris Davies/SlashGear
Apple's other challenge over the years has been live TV, with rival boxes doing better at offering up scheduled content. In addition to live providers like YouTube TV and Sling TV, along with apps for subscribers to Spectrum and other pay TV providers, things have improved somewhat recently with Apple's MLB and MLS season passes. All the same, if you're looking for a simple, one-view grid of everything live that you can access, that's just not here.
How much of an annoyance that is will depend on your viewing preferences, of course. I gave up on live TV a long time ago, and the few times we've wanted to see something in real-time — like a "State of the Union" or similar — there's invariably a streaming provider offering it. If you're a regular viewer of linear TV, however, it could be enough to push you to an Apple TV 4K competitor.
Apple TV 4K (3rd Generation) Verdict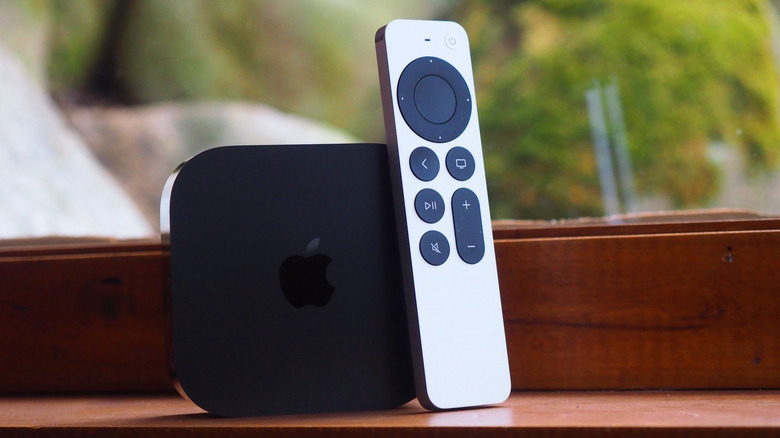 Chris Davies/SlashGear
If you're an Android fan, then it definitely makes sense to look to Google's Chromecast. That also has the advantage of being significantly cheaper than the Apple TV 4K, though I'd counter that the speed and general absence of adverts make the user experience of Apple's box more appealing. Those well into the Apple ecosystem, meanwhile, get things like AirPlay support and the tight integration of iPhone and set-top box.
More generally, though, I like how solid the Apple TV 4K experience is. I'm willing to tinker a little if my computer or my phone is acting up, but when it comes to sprawling out on the sofa and watching a TV series or a movie, my patience for underwhelming gadgets is markedly lower. That's doubly the case if you're expecting less tech-savvy family members to get on okay without you.
For that "it does what it should" reassurance you pay a little extra, yes, but I struggle to resent that too much. I'd even say pay the twenty bucks extra for the Apple TV 4K Wi-Fi + Ethernet version, to make sure you have the extra storage and Thread radio. Even if you're not using that today, or indeed relying on the newest HDR and audio technologies this updated box supports, future-proofing for your next TV seems worth the outlay.