Here's Why You Won't See A Single Crypto Super Bowl Ad This Year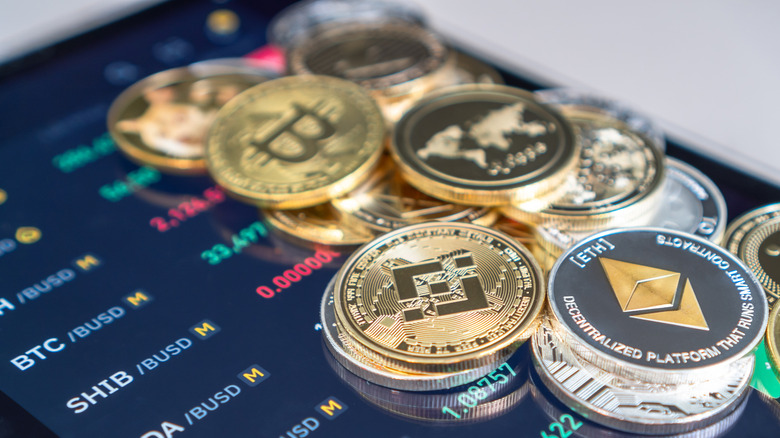 Chinnapong/Shutterstock
With the radically changed Pro Bowl behind us and Super Bowl LVII looming, the biggest players in corporate America are finalizing plans to win the hearts, minds, and eternal laughter of football fans everywhere. Teasers for ads that will air throughout the game are already pouring in, and if years prior are a reliable trend, we may even be treated to advance screenings of a few.
We've already been made privy to some major tech players gearing up for a big splash. Uber, for instance, tapped Diddy's hit-making brain to air a 60-second ad during the big game, seemingly to extol the benefits of Uber One for its ridesharing and food delivery customers. And you can expect car ads to make as big a splash as always.
According to a report by Sports Business Journal, we'll also see a much bigger variety of beer ads compared to previous years, as Anheuser-Busch – maker of the beloved Budweiser and Bud Light brands – has given up its once exclusive advertising rights. The latest Super Bowl ad sales report sounds bleak for some other industries, however.
While Fox's executive vice president of sales Mark Evans revealed that this year's Super Bowl is attracting the most ad dollars it's ever seen – with some companies paying $6-7 million for a single 30-second spot – the network's sell through has been slower than usual despite 90% of total slots being claimed before 2022's season kicked off. Apparently, last-minute crypto pullouts are mostly to blame.
A crypto wasteland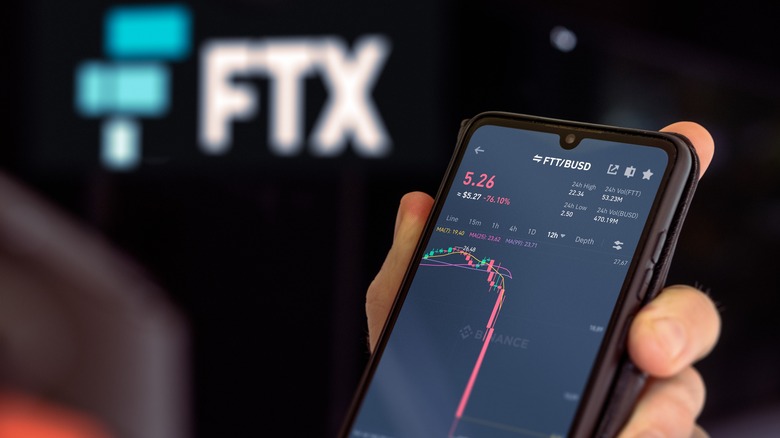 Maurice NORBERT/Shutterstock
According to the report, well before the game was set to air, crypto companies had committed to several ad slots that would run as long as 60 seconds. One of those companies was FTX, but it reportedly backed out following its controversial downfall.
For the unaware, FTX underwent an ugly bankruptcy and its members are facing criminal investigations after it was found that liquidity trading firm Alameda Research – owned by the same founder – misappropriated funds it gained through its FTT holdings to facilitate other ventures. Once a leading force on the frontier of a crypto boom, the company instead shed billions of dollars, almost overnight.
But FTX isn't alone, apparently: other crypto companies have pulled out in the midnight hour, reports SBJ. As of writing, it appears crypto ads will be a complete no-show. It's tough to say exactly why without a shortlist of names, but some may attribute it to the shrinking confidence in the space overall, sentiments that were already brewing well before the FTX scandal came to light.
The crypto market has also been rather bearish of late due to concerns about the impact of anticipated regulatory handcuffs incoming, not to mention uncertainty surrounding the state of the world's economy in general. There's been a promising bounce back of value for many top assets in recent weeks, however, including 30-40% month-over-month recoveries for Ethereum and Bitcoin, both of which suffered significant crashes from astronomical all-time highs in the past year.