Uber's Super Bowl 2023 Ad Will Feature Sean 'Diddy' Combs' New Hit, Because 'Diddy Don't Do Jingles'
'Tis the season for heart-shaped chocolates and egg-shaped pigskin. Super Bowl LVII is approaching quickly, with the championship football spectacle set to kick off at 6:30 p.m. Eastern time in Glendale, Arizona, featuring a showdown between the Kansas City Chiefs and the Philadelphia Eagles. Fox is airing the big game nationally, and if you haven't already figured out how you're going to watch it, we have you covered right here.
It should be a fun one, if not for four quarters of what we hope to be high-quality American football, then at least for the big-budget advertising campaigns that will be launched by some of the world's biggest companies during breaks in the action. It's become a tradition to scope these ads out, so much so that it's carved a niche of its own among non-football people needing reasons to attend their local watch parties.
Uber has already confirmed its participation with an ad that will feature Sean "Puffy" Combs, also known as Puff Daddy, who eventually became P Diddy, which he eventually shortened to Diddy. There may be some other alias that we haven't yet keyed in on because he seems to refresh it annually.
Diddy makes hits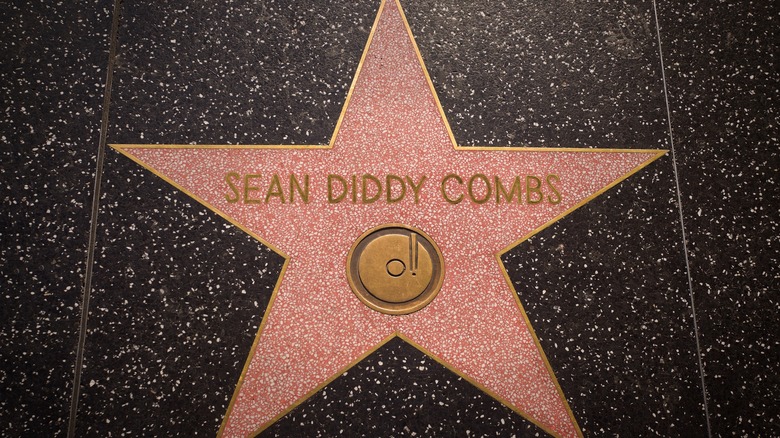 Elliott Cowand Jr/Shutterstock
Uber's teaser for its premium Uber One subscription service is titled "Diddy Don't Do Jingles." The ad depicts a roundtable of marketing executives trying to convince a stoic and unamused Diddy to make a song to raise the profile of its service, to which his threatening manager exclaims the ad's namesake: "DIDDY DON'T DO JINGLES."
Eventually, however, they refer to the requested song as a "hit," and suddenly the deal is all but inked because "Diddy does do hits." And he most certainly does — Diddy is one of the most recognized and celebrated names in the music industry, owed not just to his own music and production, but also because of his involvement in mentoring and managing scores of successful talent at Bad Boy Records over his legendary three-decade career.
The teaser is just 30 seconds long, but Super Bowl ads can air for much longer during the broadcast. According to Adweek, Uber One's ad will run 60 full seconds.
Is Uber One worth the hype?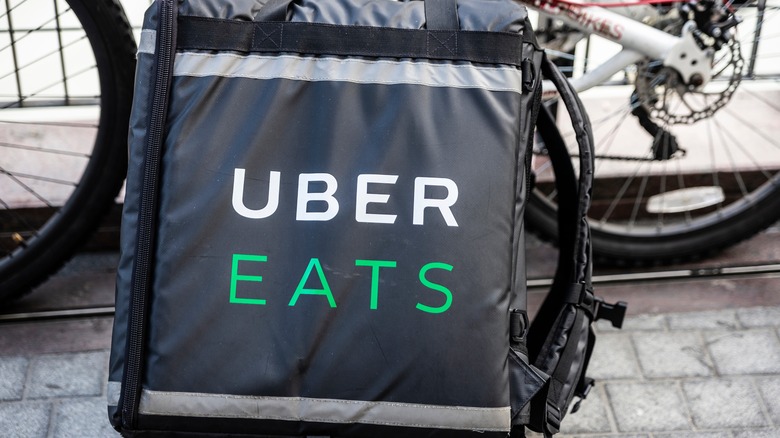 J2R/Shutterstock
Uber One is the premium subscription offering for the ridesharing service; it offers money-saving perks for Uber riders with a decent 5% discount on rides. Those aren't groundbreaking savings for those who take the occasional UberX trip within a tight radius, but if you're a frequent high roller, it can eventually pay for the subscription itself. Plus, Uber promises you'll always be matched with top-rated drivers.
UberEats grubbers benefit perhaps even more, with the service greatly reducing delivery and service fees, and it also regularly hooks its members up with promotions that can save them up to 40% on the order's total cost.
"As the only global company that helps you go anywhere and get anything, our membership program is the best way to save. We want people to remember that," said Danielle Hawley to Adweek. Normally, an Uber One subscription costs $10 per month or $100 annually, though you can regularly catch annual memberships for 40% to 50% off. It's also offered as a freebie through select credit card and service providers, such as Capital One and Microsoft 365.