How To Watch Super Bowl 2023 Without A Cable Subscription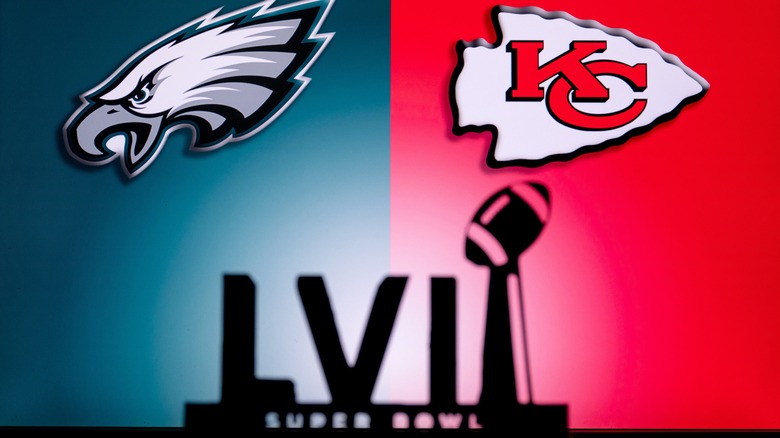 kovop/Shutterstock
We may receive a commission on purchases made from links.
Tom Brady is finally, officially retired — for now, at least — but the football world won't slow down even for the sport's most decorated player. Super Bowl LVII is quickly approaching, and it's time to start planning those watch parties.
The 2023 Super Bowl is one of the most interesting matchups in recent years: the Kansas City Chiefs will take on the Philadelphia Eagles. Both teams were ranked number one in their respective conferences after a long, 17-game regular season, and it's not just on paper — they look like the class of the league by far.
This game also happens to be uniquely historic in that it's the first Super Bowl ever to feature two black starting quarterbacks. The Chiefs' Patrick Mahomes previously won one Super Bowl, and Jalen Hurts is an exciting newcomer to the big dance for the Lombardi trophy after posting one of the most electric and prolific regular seasons ever seen.
Then, there are all the people who are only watching for the epic commercials as well. Whether you're watching on your lonesome, or hosting an epic Super Bowl party, you'll want to be aware of your options for tuning in live. Below, we've listed some of the best (and legal) ways you'll be able to watch without without a cable subscription when the big game kicks off at 6:30PM ET on February 12.
Try a live TV streaming service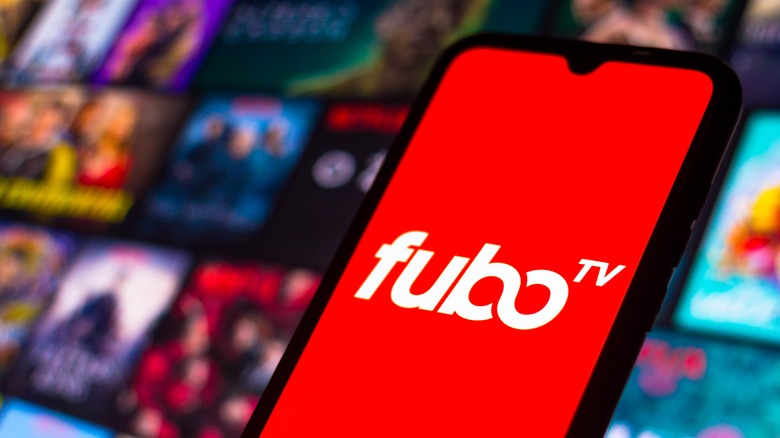 rafapress/Shutterstock
Free trials are exceedingly rare in the land of live TV streaming, but you can still find a few. One of the best services we'd recommend is FuboTV.
FuboTV specializes in sports programming, and that includes access to the same Fox channel that Super Bowl LVII will air on.
If you've never signed up before, you'll be able to score a seven-day free trial with no commitments — which is just enough time to check out the Super Bowl and all the media coverage leading up to it. Just make sure you sign up within a seven-day block of the game airing to give yourself enough time to cancel before the first month's payment (an eye-watering $75) hits your bank statement.
YouTube TV, which has grown to become one of the best live TV services available, also offers a free trial to select new subscribers. You'll need to sign into YouTube TV using your Google account to see if you're eligible, and the exact length of the trial may vary.
We've seen YouTube TV trial offers stretch anywhere from 7-14 days, all the way up to a full month in the past. To be safe, try signing up within seven days of kickoff. You'll have unmitigated access to more than 85 premium channels for the duration, including Fox. Again, don't forget to cancel (but if you do, the mistake will at least be a bit cheaper with its $55 promotional price).
Buy a digital TV antenna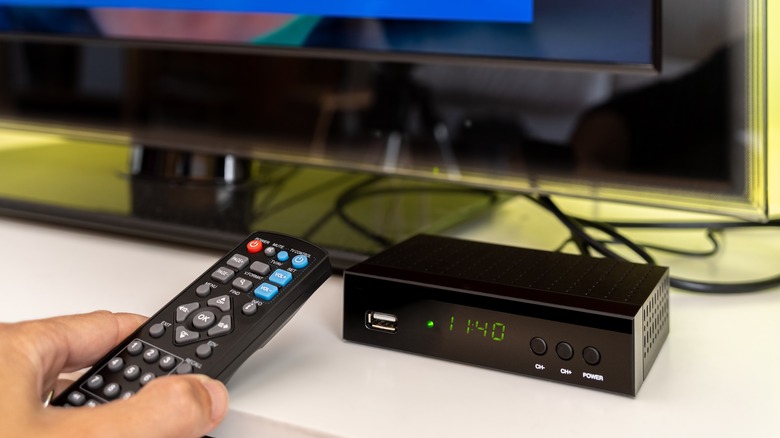 maramade/Shutterstock
If you'll be home and have access to a traditional TV, one of the best ways to tune in is to buy a digital TV antenna or tuner. These things may feel archaic in today's streaming age, but you're getting two major advantages: the initial cost is criminally low, and you only have to buy it once. You can buy TV tuners for under $20, and you'll have access to all of the basic channels available on your local region's digital airwaves.
On the flipside, you'll want to watch out for certain pitfalls. If you're inexperienced, a TV tuner can be tricky to install and setup, but there are plenty of guides you can follow. Additionally, a digital antenna still needs a good line of sight, ample range, and minimal interference, and this trifecta of perfection is not available everywhere.
If you can manage the circumstances, you'll have no less of a good time than those who pay tons more for monthly cable service. Give it a try — at worst, you'll need to return a device that costs less than your last DoorDash lunch and consider a premium streaming option instead.