Spotify Hits 205M Paid Subscribers, But It's Still Losing Money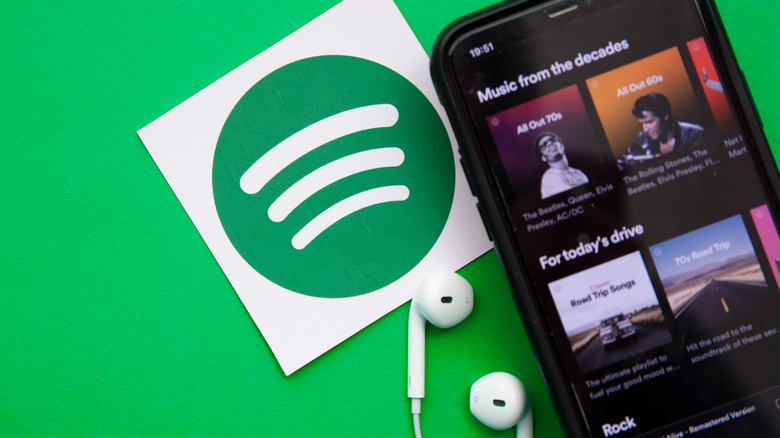 Ink Drop/Shutterstock
Spotify is still losing money, even after its number of paid subscribers pushed beyond the 200 million mark at the end of last year. The streaming service generates money in a few ways, one of which is its paid subscriptions. 
A standard Spotify subscription costs $9.99 per month in the United States, though a $5 monthly discount is available for students. There are also plans that make multiple accounts far cheaper. The Spotify Duo plan gives two accounts access to premium for $12.99 per month, while the family plan allows up to six users to access the premium service for $15.99. There is also a free service, that has a number of limitations, and is funded through advertising.
The Stockholm-based company was founded back in 2006, and formed part of the original wave of streaming services that offered a wide range of content for a reasonable monthly fee. It has expanded its repertoire since then, adding a wide range of quality of life features, along with things like podcasts and audiobooks to the Spotify service. 
However, like many tech companies, Spotify also seems to be going through somewhat of a rough period. Earlier this month, it laid off around 6% of its staff in an effort to bring down costs. Other big tech businesses, like Twitter, Meta, and Microsoft, have made similar moves in recent months.
Spotify made a huge loss, but most of that was pre-planned
Prathankarnpap/Shutterstock
In its 2023 financial summary, Spotify confirmed that "Premium Subscribers grew 14% year on year to 205 million." That's around 10 million more Premium users than Spotify had in the third quarter of last year. The company's total revenue grew by €3.2 billion ($3.45 billion) and ad-supported revenue grew by almost $500 million. 
Unfortunately for Spotify, losses are also up by a large amount. Spotify lost a staggering €291 million ($314 million) in the final quarter of 2022, and lost €370 million ($401 million) across 2022 as a whole. The quarter three loss alone is more than the €249 million ($270 million) Spotify lost in 2021.
Spotify's annual report to shareholders puts a large chunk of the losses down to a 44% increase in operating expenses, mainly driven by staff increases in the "global ad sales team, platform investment, and acquisitions" departments. "Currency movements" also impacted Spotify's bottom line, and increased advertising prices also led to the losses. "Severance related charges" could also account for up to €45 million of the company's losses. 
Despite the eight figure losses, Spotify's report remains optimistic. It explains that most of the investment decisions that led to the deficit were made at the back end of 2021, and that 2022 had long been labeled an "investment year."