Microsoft Confirms Massive Layoffs, Cutting 10K Jobs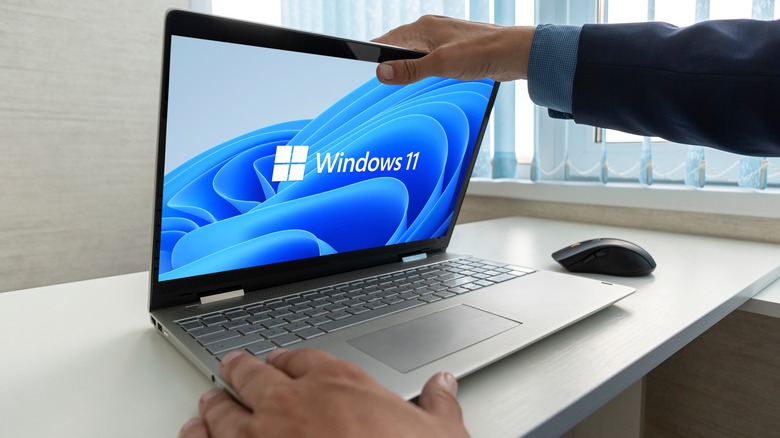 diy13/Shutterstock
Microsoft has become the latest big tech company to confirm it is laying off thousands of workers. The layoffs are the largest the company has made in around eight years. This news follows a rough few months for the tech industry, which has seen major businesses like Meta, HP, and Amazon release thousands of staff in attempts to cut costs.
This current round of big tech layoffs started when billionaire Elon Musk purchased Twitter in late 2022. One of Musk's first actions involved reducing Twitter staff numbers by around 50%. Further cuts happened as Musk demanded his staff be more "hardcore" and dedicated to his vision for "Twitter 2.0." A mass email was sent out with an ultimatum, and many employees declined, leading to further staff cuts at the company. One of Musk's other businesses, Tesla, is also allegedly planning a series of layoffs in the near future.
The tech layoffs weren't all down to an eccentric billionaire acquiring tech companies. Shortly after Musk announced job cuts, Meta revealed it was about to cut more staff than Twitter even had. A total of 11,000 employees, or 13% of Meta's total staff at the time, were shown the door with owner Mark Zuckerberg accepting the blame. The Facebook founder claims he over-invested due to expectations that the "surge of e-commerce" tech companies were seeing during the pandemic would continue. 
Early this year, Amazon announced it was parting ways with 18,000 staff — with Amazon Store and the People Experience and Technology departments taking the biggest hit. HP's layoffs dwarf even that, with 34,000 people put out of work as of the latest count. Now Microsoft has decided staff cuts need to be made as well.
CEO confirms Microsoft is to lay off 10,000 staff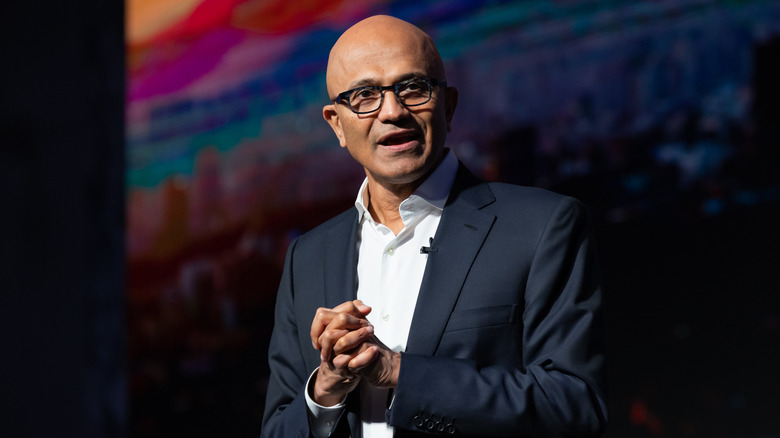 Bloomberg/Getty Images
Microsoft isn't making the biggest cuts in the industry, but 10,000 staff are still expected to be laid off. This amounts to around 5% of Microsoft's global workforce. The cuts will take place between now and the third financial quarter of this year — with some employees being notified of their termination as early as today. In a statement, Microsoft CEO Satya Nadella said the layoffs were coming as the company attempts to "align [Microsoft's] cost structure with our revenue and where we see customer demand."
Despite the layoffs, Nadella has confirmed that the company will continue to hire in "key strategic areas." Also connected to the layoffs is the $1.2 billion charge the company has marked for Q2, which will go towards "severance costs, changes to our hardware portfolio, and the cost of lease consolidation," Nadella said.
Like other tech companies, Microsoft's former employees will not be leaving empty handed. A fairly generous severance package has been put in place. "U.S.-benefit-eligible employees" are said to be getting "above-market" severance pay, six months of healthcare coverage and stock awards, access to "career transition services," and 60-days notice of their termination. Outside the United States, Microsoft says that benefits "will align with the employment laws in each country."