The Most Expensive Car In Flo Rida's Collection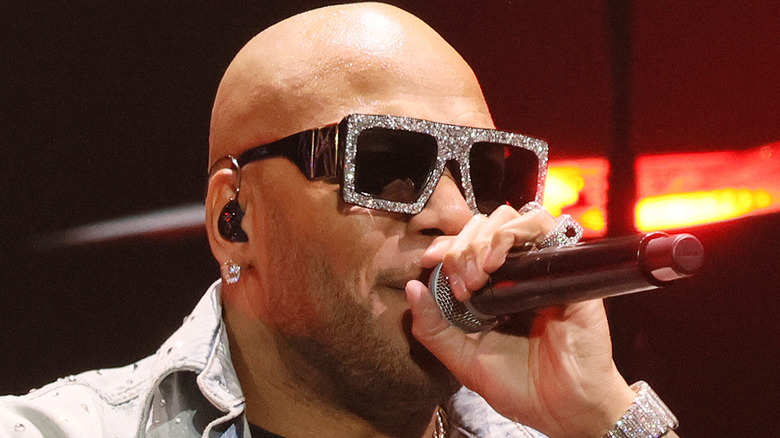 Alexander Tamargo/Getty Images
Tramar Lacel Dillard started their hip-hop music career as a hype man for Fresh Kid Ice of the popular late-80s rap group, 2 Live Crew. More popularly known as Flo Rida, their voice first appeared in 2006 mixtapes by big names like Rick Ross, DJ Khaled, and Trina. 
Flo Rida released their debut album "Mail on Sunday" in 2008. The album's first track, "Low," was recorded in collaboration with T-Pain and immediately reached the Billboard Hot 100 charts. Their follow-up sophomore album, "R.O.O.T.S.," was released in 2009 and spawned the hit song "Right Now" — yet another collaboration with then-fledgling pop artist Kesha (per All Music).
Fans refer to Flo Rida as the king of hip-hop party music. They also earned the distinction of being one of the only singers or recording artists with a stage name derived from their home state. Born on September 16, 1979, in Carol City, Florida, the king of feel-good music has amassed an impressive $50 million net worth, allowing them to indulge in expensive rides (per Celebrity Net Worth).
What is Flo Rida's most expensive car?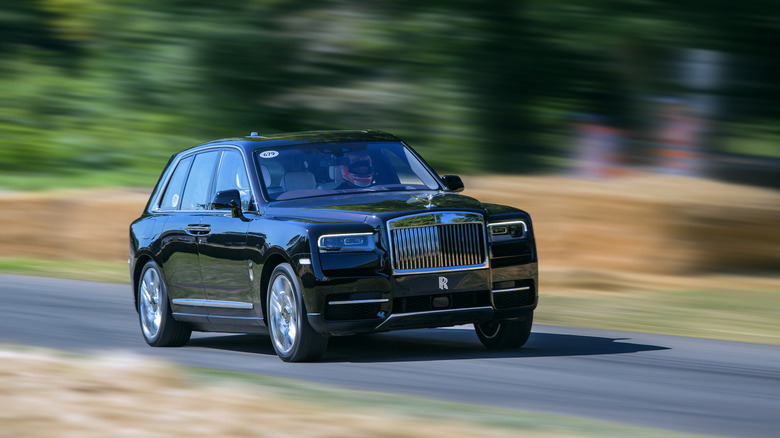 Martyn Lucy/Getty Images
Flo Rida's net worth is not as huge as fellow hip-hop artists like Lil Wayne, Drake, or Snoop Dogg, but they have a knack for British luxury cars — mainly Rolls-Royce. We like the rapper's taste in cars, but their most expensive ride is a French supercar with German smarts. Flo Rida's crowing glory is a Bugatti Veyron 16.4, the former production car speed king. The Veyron is also an everyday staple in many a millionaire's garage.
Reportedly worth around $1.7 million when bought new, Flo Rida bought their pearl-white Bugatti in 2013. Their Bugatti went viral in 2020 after undergoing a dramatic 24-carat gold paint wrap and gaining a new set of 24-carat wheels (per CarHP). It's unclear how much Flo Rida spent on customizing their Bugatti, but the Veyron has a quad-turbocharged 8.0-liter W16 engine that pumps out no less than 1,001 horsepower — enough to push it from 0-60 mph in about 2.5 seconds.
As previously mentioned, Flo Rida has a knack for British automaker Rolls-Royce. They have a Rolls Cullinan luxury SUV ($350,000) and a Wraith coupe ($200,000). Moreover, they have a pair of Italian Stallions: a Ferrari 458 Italia ($240,000), and a Ferrari California drop-top GT supercar ($300,000) — ready for deployment if they feel the need for speed (per 21 Motoring).