Restoring An iPhone Vs. Erase And Reset - What's The Difference?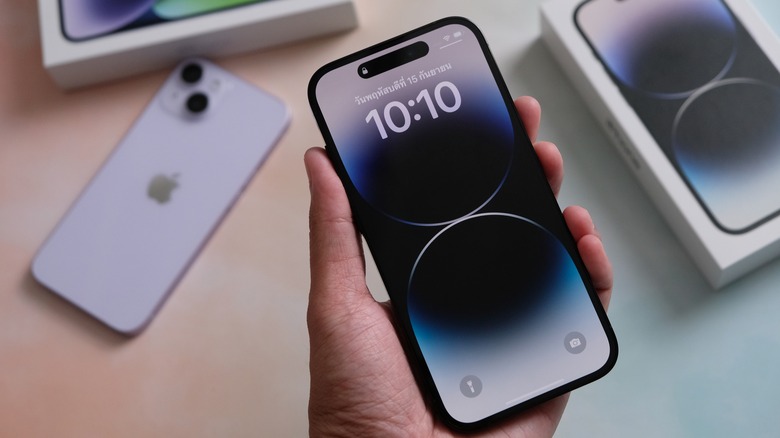 Framesira/Shutterstock
Whether you're gearing up to sell an iPhone, or you're troubleshooting some significant issues you've been experiencing recently, iOS provides an easy route to a fresh start. In the former scenario, you'll want to ensure all your data, settings, and files are completely wiped out before you transfer ownership to someone else.
If you're troubleshooting, however, you may not want to do a full reset before attempting to single out the issue via other means. For example, if your device is running slowly or behaving erratically and you can't figure out why, it's always worth trying a completely fresh start before you decide to initiate the warranty and repair process through Apple.
Venture into iPhone settings, and you'll find two key options — resetting, or erasing and resetting. They sound very similar, but what exactly does each option do to your phone? Which one should you choose? We'll explain the difference.
Resetting an iPhone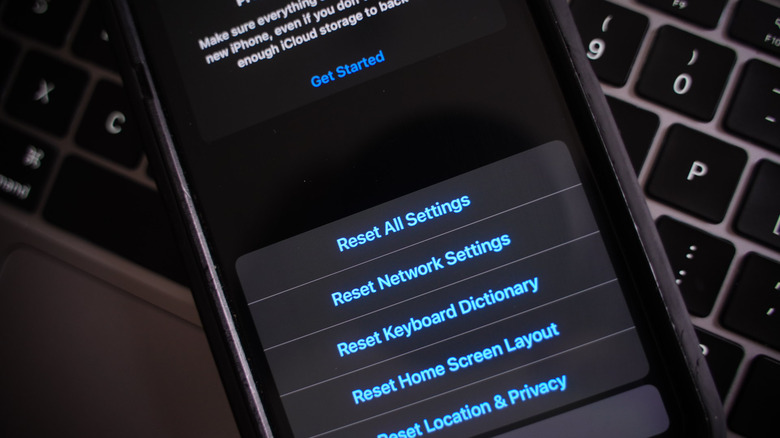 Quentyn Kennemer / SlashGear
Resetting your iPhone essentially restores your device to a factory-like state, but your apps, files, and data will be retained. We'd recommend you reset your iPhone's settings first when you're troubleshooting an issue. You can find this option by going to Settings > General > Transfer or Reset iPhone > Reset. From here, you'll see that there are several sub-options. You can:
Reset all settings.

Reset network settings.

Reset keyboard dictionary.

Reset home screen layout.

Reset location & privacy settings.
The first function will essentially bundle all the rest, but you can try resetting these individual settings if you've been able to narrow down the culprit of your woes. This is an ideal option if you feel the device has gotten slow or you're experiencing lots of crashes. These should also help if you're having trouble connecting to your Wi-Fi or cellular networks, if battery life is draining faster than usual, or if you're noticing otherwise sketchy behavior that you haven't been able to remedy with other measures.
Erasing and resetting an iPhone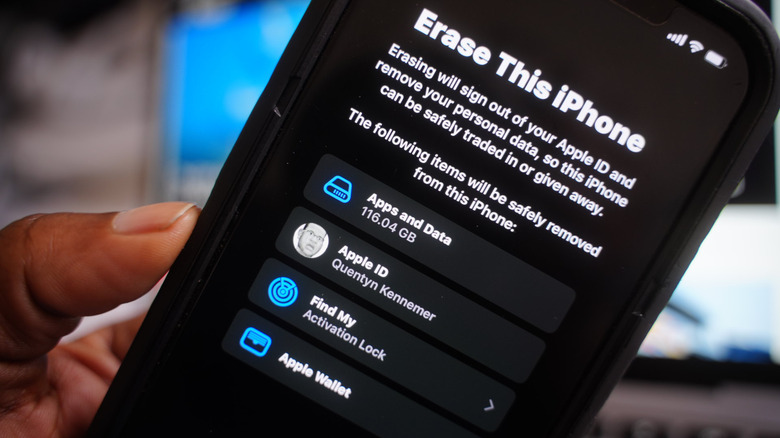 Quentyn Kennemer / SlashGear
If you're gearing up to sell or trade-in your iPhone, you'll likely want to choose the option to erase and reset it. This is found in the same menu where you'd reset the iPhone: Settings > General > Transfer or Reset iPhone > Erase All Content and Settings.
If you choose this option, it will restore your iPhone to its factory state completely. This includes clearing all of the apps and data, removing your Apple ID login from the device, removing the Find My lock, and removing all cards and accounts you've added to Apple Wallet. Afterward, you're safe to hand it off to someone else without fears that they'll get a hold of your sensitive information.
If you decide to do a complete erasure, you should consider first backing up your data; whether you do it manually on your own storage device, or using some sort of cloud service. You could go with something like Google Drive or Dropbox for photos, videos, and files, but iCloud is the most convenient option — it can back everything up automatically, including settings and app data. In fact, even if your plan doesn't offer enough iCloud storage to hold all your files, Apple will offer you a temporary, 21-day expansion that gives you just enough space to hold everything until you receive your new phone.